What is in Phoenix Artisan Accoutrements CK-6 Shaving Soap?
Phoenix Artisan Accoutrements CK-6 Formula Shaving Soap
Phoenix Artisan Accoutrements CK6 formula shaving soap is finally available though Agent Shave in the UK! So agents, we hear you cry - what is in this new formula CK6?
Firstly, let us give a bit of background. Phoenix Artisan Accoutrements are a shave brand from the USA that over the years have achieved a great cult following. When they began it was the wild west for artisan shaving soap, no real guidance and very few choices out there. Doug & Frances (Phoenix Artisan Accoutrements) are passionate about everything they do and believe it's not just shaving - it's an experience! We sent agents out on reconnaissance earlier in the year to catch up with Doug in our Undercover Blog: Phoenix Artisan Accoutrements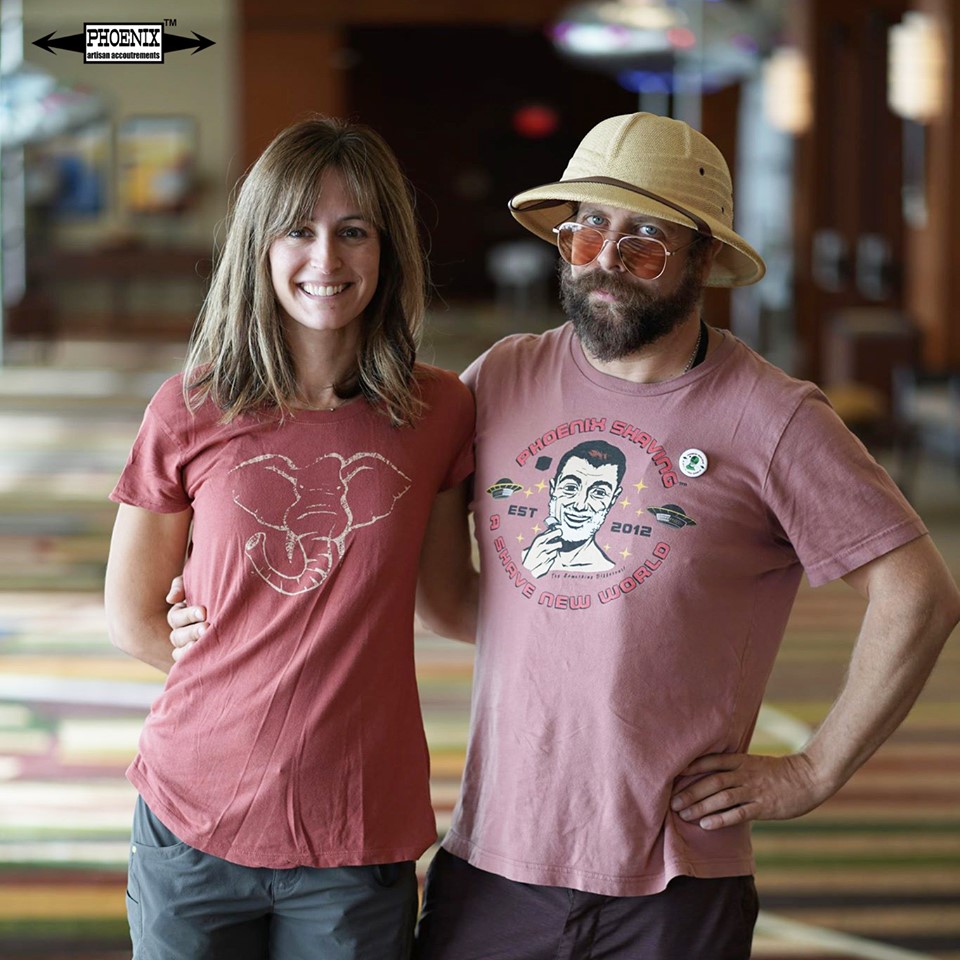 The Tallow Shave Soap Myth
The creation of CK6 formula shaving soap began with a mission: (and we agents love a mission!)
Kill the 'tallow is superior' myth....
The wet shaving community is always seeking 'the best' shaving soap, so a common debate of which is better rages; animal v vegetable based shaving soaps. Tallow is a by product of the meat industry and is used in shaving soaps, the Stearic Acid it produces helps to produce a thick creamy lather. Vegetable based or vegan shaving soaps use a form of Stearic Acid such as Palm Oil or Cocoa/Mango Butters to create lather.
Tired of the 'Tallow is best' thinking amongst wet shavers, Doug & Fran decided they would make it their mission to create a new shaving soap that ticks of all the attributes of a Tallow shaving soap; better glide, better post shave feel, better moisturising properties - yet WITHOUT Tallow!
CK-6 Formula Shaving Soap
Whenever they had free time in the lab, the quest to produce the slickest, thickest shave soap formulas with the best post shave feel known to man began! After researching all the different types of oils and butters the world had to offer, the journey took Phoenix Artisan Accoutrements deep into the jungles of South America to find the tallow alternative.
Introducing CK-6 Formula! Made up of exotic oils, butters and waxes from around the world; Bacuri Butter, Cocoa Butter, Cupuacu Butter, Kokum Butter, Murumuru Butter, Shea Butter and Jojoba Wax.
Bringing killer post shave feel into the equation is Bacuri Butter, from the North of Brazil. The high amount of palmitoleic acid compared to other oils makes it a fantastic emollient.
Cupuacu Butter has a higher water absorbency than lanolin (over 200%) making it possibly one of the best moisturising agents available.
For slickness, Murumuru Butter provides excellent skin feel and glide when using a safety razor.
When all these are combined, Phoenix Artisan Accoutrements have in their CK-6 Formula produced a premium, high buttery, creamy lather that possesses superb residual slickness and an earth shattering post shave feel! Best of all, surprising all critics - a vegan formula!
CK-6 Shaving Soap UK Availability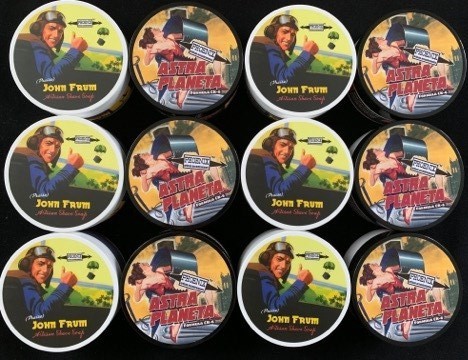 Phoenix Artisan Accoutrements Formula CK-6 Shaving Soap is now available in 6 fantastic scents:
Astra Planeta Shaving Soap Shaving Soap: A relaxed tobacco scent with sweet honeyed woody tones.
Atomic Age Bay Rum Shaving Soap: Timeless and masculine, West Indian Bay Rum, select West Indian herbs, spices and citrus notes.
Awesome Sauce Shaving Soap: Clean and fresh, an invigorating mentholated barbershop scent.
Diver Down Shaving Soap: A homage to the retro scent Seaforth Spiced! A heady blend of spiced rum, Jerusalem pine, splash of lavender and cinnamon.
Future Fiction: Ideal for summer months, Future Fiction is a zingy, citrus scent - fresh and sophisticated!
High Jump 47!: An exotic yet familiar masculine scent, Breu Branco, Amber, Bitter Orange & Bergamot, Animalic Musk
John Frum Shaving Soap: A musk game changer! Based on the classic musk scent of yesteryear, remodelled!
We agents look forward to new scents and matching aftershaves as they become available.