Undercover with Leaf Shave Razor
Who are Leaf Shave Razors?
Leaf Shave have revolutionised the razor as we know it! At Agent Shave we have gone undercover with Adam from Leaf Shave to find out more about their exciting new plastic free, eco-friendly Leaf Razor: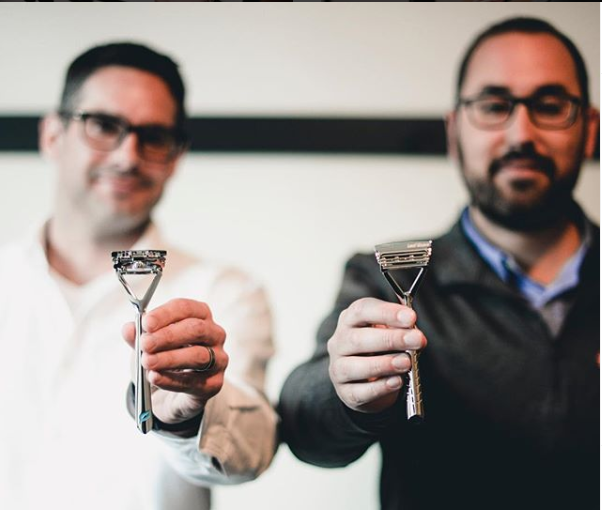 I'm Adam, one of two co-founders at Leaf Shave. My business partner's name is also Adam - which never causes any issues as you'd imagine! We are both engineers, coming from building medical technologies (we met at a start-up that developed surgical robotic systems for orthopaedic surgery), and take that level of design and precision into our work at Leaf Shave.
I live in Connecticut and other Adam lives in Pittsburgh - our company's operations are in Connecticut which I run on the day-in / day-out basis. We work really well together, I handle commercial-facing activities like sales and marketing, as well as operational fulfilment, and Adam handles the upstream stuff... engineering, design/development, manufacturing etc. It's been fun to build a company with a friend!
I love travelling. One of my favourite places in the world is Lucern, Switzerland. The beauty of the Swiss country, the friendly people, the tasty food, keeps me coming back every couple of years.
Outside of Leaf Shave and travelling, I've recently taken up beach volleyball - which is funny living in New England in the US because we don't get a ton of great weather year-round. But there is an awesome indoor beach volleyball facility that just opened up last year, and I've been swept up into the fun of playing team sports again after so long.
What do you eat for breakfast?!!!
I don't eat breakfast! But I drink Green Tea like it's my job. Every evening I make a batch of tea and put it in the fridge so I can have a few cups of iced tea throughout the morning the next day.
Leaf Shave Razor Kickstarter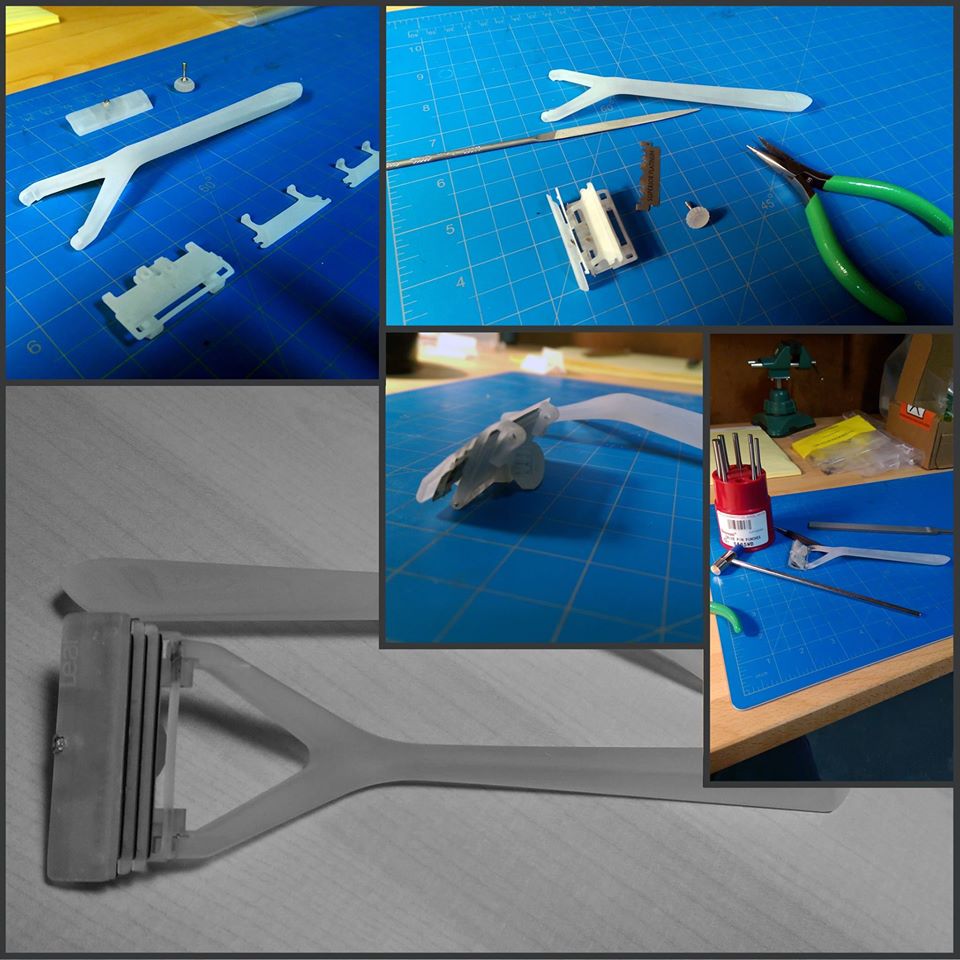 After spending nearly 2 years developing the technology, we launched a kickstarter crowdfunding campaign in late 2016. We were fully funded which allowed us to begin manufacturing. It took us essentially all of 2017 figuring out how to get this thing manufactured at high-volumes, repeatably, and economically. In March of 2018 we launched officially, and 2019 was our first full-year in operation. We've been blown away by the reception from our users.
We acknowledge that the Leaf razor isn't perfect, but we are extremely dedicated to continuing our innovation-leadership in this space - and take every bit of feedback good-or-bad very seriously. It doesn't hurt that we also both love what we do! Every day is different, and we love every minute of it.
At Leaf we only do something if we can bring a uniqueness to it, and we found an opportunity in producing a "twist" on the classic safety razor. We have patents-pending on our razor technology, as we did find a whitespace, and it feels really nice that we are able to contribute something new to a discipline so old. We firmly believe that everyone should be shaving with a safety razor, whether it's a Leaf or a more traditional one.
How important are environmental issues to Leaf Shave?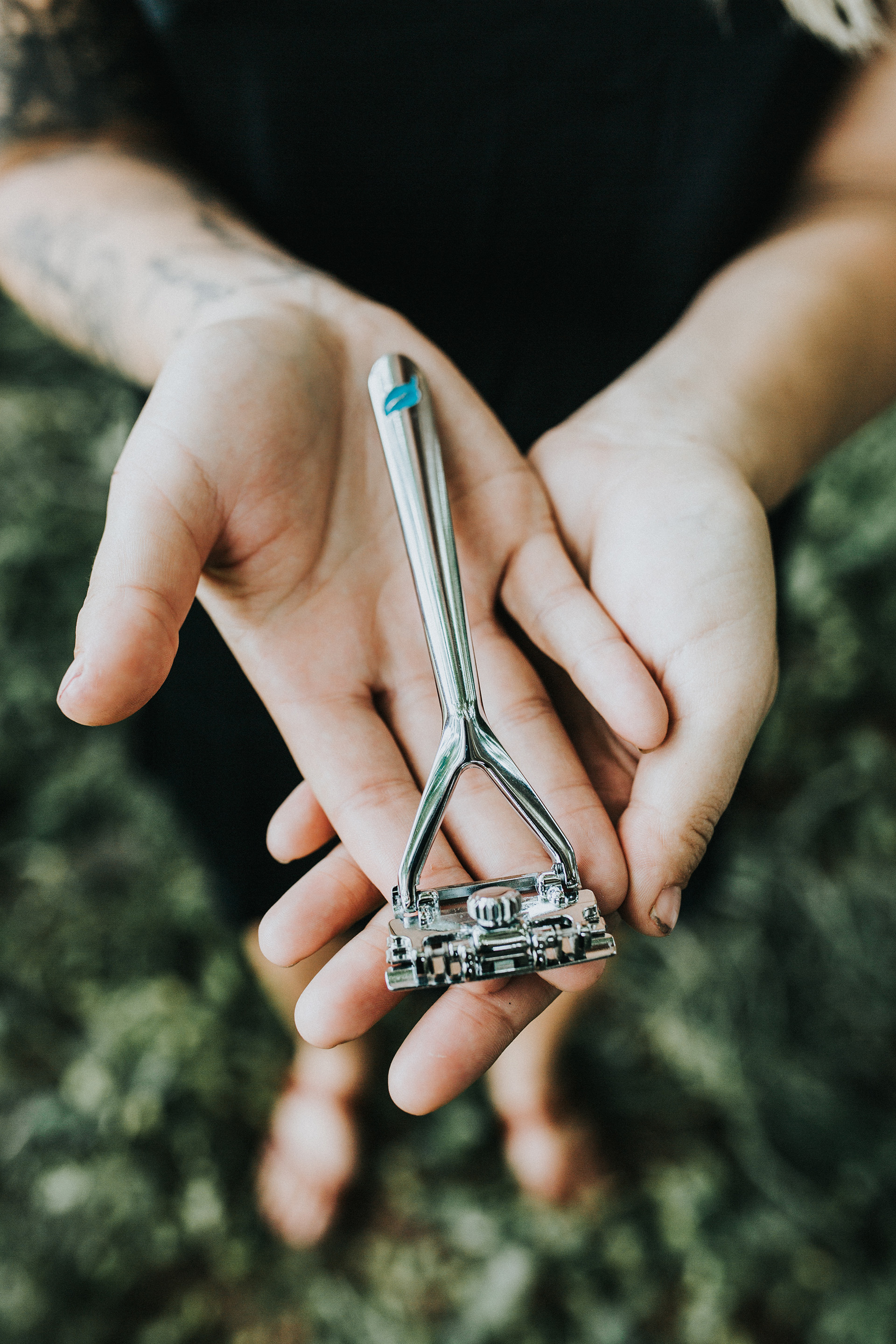 It's a core tenant to what we stand for. Most importantly, we create solutions that make the transition to more environmentally-friendly shaving practices more accessible then they have ever been. Our products are all plastic-free. Our shipping is all plastic-free. We donate a portion of our profits each year to non-profit organisations that help build resilience to climate change around the globe. Whereas many eco-friendly solutions that become popularised around consumer-goods actually provide a degraded user experience, we fully believe that shaving with a Leaf Razor can actually elevate that experience.
The name Leaf Shave is a not-to-subtle nod to a core tenant that we believe in around sustainable products and solutions. The volume of single-use plastics being thrown away each year due to shaving cartridges is ridiculous (billions every year). We understand that many people enjoy (and need!) the convenience of multiple blades and a pivoting head. But that's why we made Leaf, to make shaving plastic-free more accessible. We've helped a lot of folks turn over a new leaf in their shaving routine :)
What is your wet shaving history?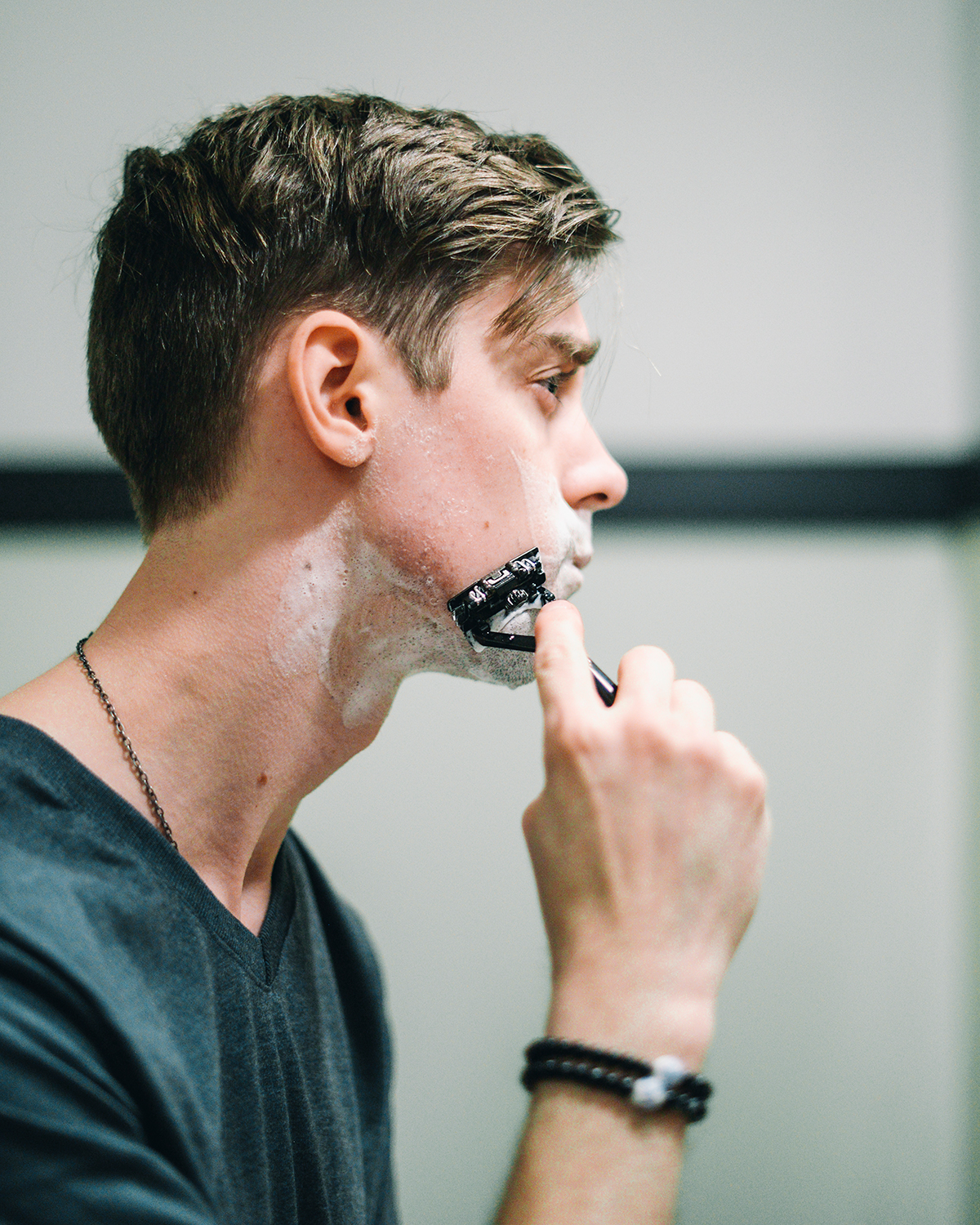 I was introduced to safety razors after having trouble with the comfort and quality of shave from "big-shave" cartridges. I really enjoy the quality and timelessness of safety razors. The opportunity that Adam and I found, though, was in merging that timelessness with modern conveniences - finding ways to make wet shaving more accessible for men and women, and that's what led us to Leaf. I now primarily shave with a Leaf Razor, but every now and then I do bring a more traditional safety razor into my routine.
The strangest place you have shaved....
A couple years ago we did a photo shoot for Leaf where we took a claw foot bathtub, a pedestal sink and a bathroom mirror outside dragging it from location to location on a sprawling farm. So I'd say that the weirdest place I've ever shaved would be at that sink, attached to nothing in particular, in the middle of a grassy field as if I were just in my bathroom getting ready in the morning!
How can you achieve the perfect shave with a Leaf Razor?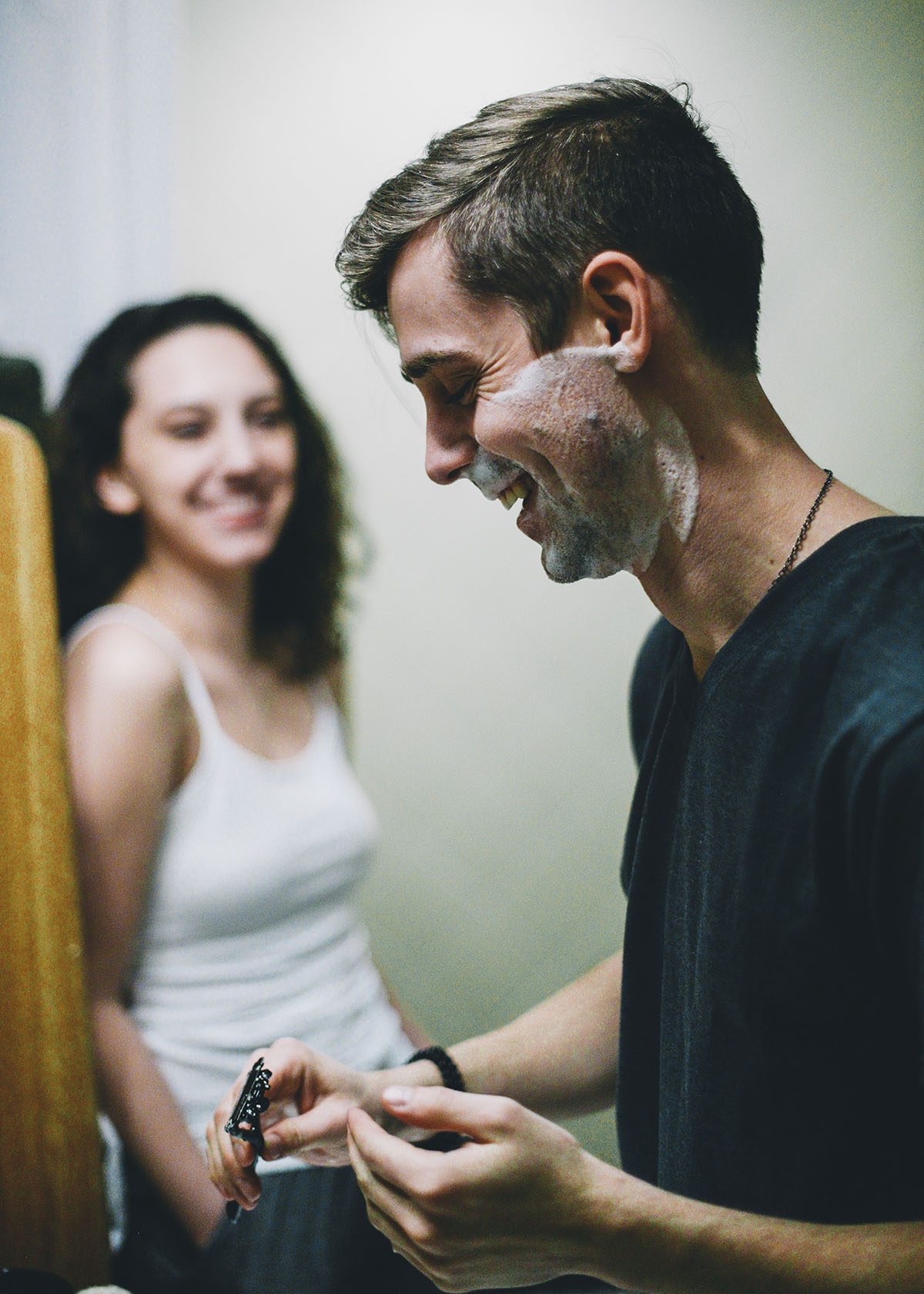 Figure out what works for you! There is more customisation available in Leaf then many people realise out of the gate. While the razor can accept up to 3 blades, you can actually choose to load 1, 2 OR 3. And if you load fewer then three then you have the ability to adjust how aggressive the shave is. The "blade levels" actually decrease in aggressiveness from the bottom-up. So for example if you load 1 blade in the bottom position (or 2 blades in the bottom two spots) it is a more aggressive razor then if you move those blades up one spot. That's the first level of control. The second is blade mixing. Some folks like their Leaf blades, others will switch in their favourite brand offering a different experience... maybe they'd like a sharper feel so they would introduce a Feather Razor Blade in there. Well.. you could load 3 feather blades - OR you could load 1 feather blade and 1 or 2 Astra's. It's all up to you. We really enjoy making products that inherently have some choice and customisation built in.
Coming soon?....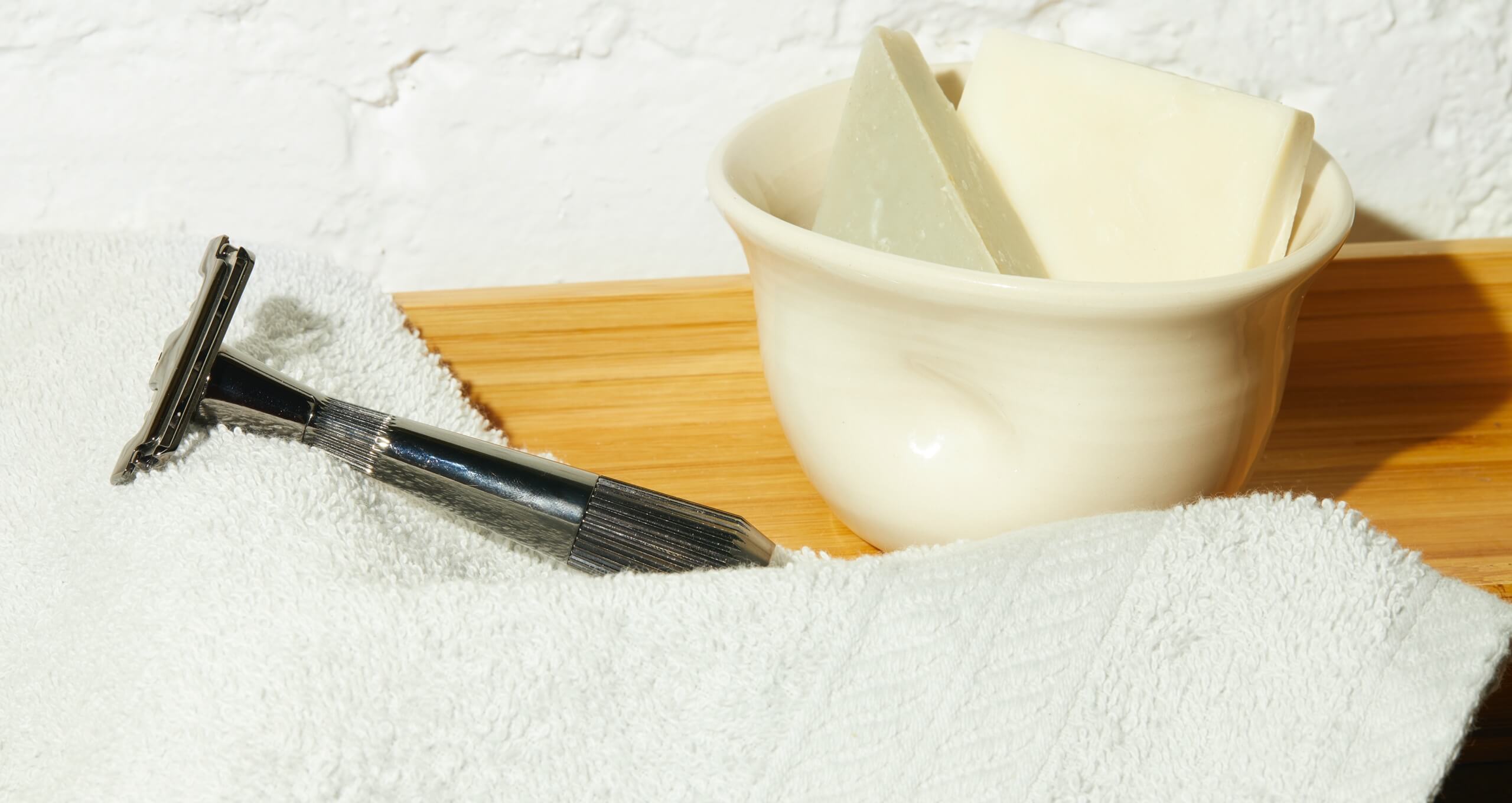 We are very excited about our 2nd razor to join the lineup. The Twig single-edge safety razor is a product that has been in development for 2 years. We actually produced thousands of prototypes and sent them out for free with Leaf razors throughout 2019, receiving TONS of data points of feedback from users. All that went into the final design which we're entering into manufacturing for right now. It's a very capable, economically-friendly, single-edge safety razor with an entirely unique blade loading mechanism. It'll be a perfect companion for the Leaf razor, and a fantastic solo-razor in it's own right. Now available at Agent Shave!
Beyond that, we're taking feedback right now into the development of our next-generation flagship 3-blade pivoting razor. We're always moving! We love and appreciate all of the support we get out of our UK friends and users. Thank you for pushing us to make good product, and to keep getting better each day!
We would like to Thank Adam at Leaf Shave for taking part in the Agent Shave undercover blog series - it's great to know more about Leaf Shave!