10 Shaving Christmas Stocking Fillers under £10
10 wet shaving stocking fillers under £10
It's time to find those Christmas shaving stocking filler gifts for wet shaving fans! To save you searching this Christmas, Agent Shave has come up with our top 10 shaving stocking fillers for under £10 to put a smile on anyone who loves a wet shave:
Shaving Soap & Shaving Cream Christmas Gifts
1. Cella Shaving Cream Tub £7.50
What could be better than to receive a Shaving Cream that has branding like Father Christmas himself? The smiling Felice from Cella has remained on packaging since the 1950s and is iconic - adding to the retro feel of the brand.
Cella Shaving Cream has carefully selected top secret (we like this!) ingredients ensure a high performance, frothy foam that moisturises and protects, allowing your safety razor to simply glide over your skin. With an almond scent that is good enough to eat (please don't!) this shaving cream from Cella will be the perfect Christmas treat.
2. Proraso Shaving Soap £5.50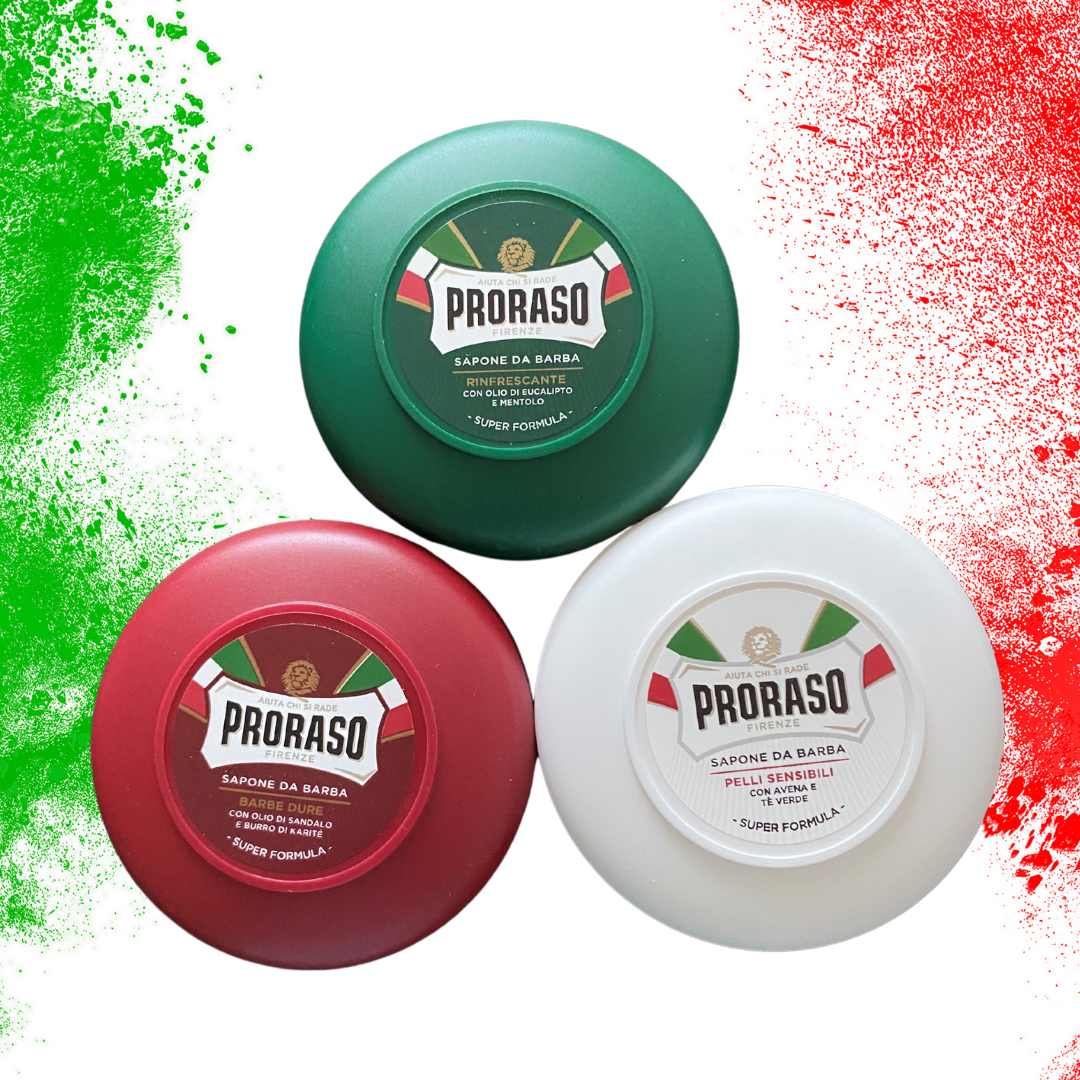 If it is good value for money that you are after this Christmas, then Proraso definitely ticks the box. With 3 shaving soaps for every skin type, any wet shaver will be happy with one of these as a gift!
3.Taylor of Old Bond Street Shaving Cream, from £9.85
The Taylor of Old Bond Street shaving cream range is one of a discerning shavers 'go to' products. The creams are manufactured using only pure and natural ingredients.
Taylor of Old Bond Street is a family run business with over 150 years of providing top quality products. You will be amazed how well the shaving cream moisturises your face. Available in number of elite fragrances. Simply dip a lightly moistened shaving brush into the cream and gently lather onto the face - you may never use another shaving cream once you have tried these!
4. Phoenix and Beau Vegan Shaving Soap £6.99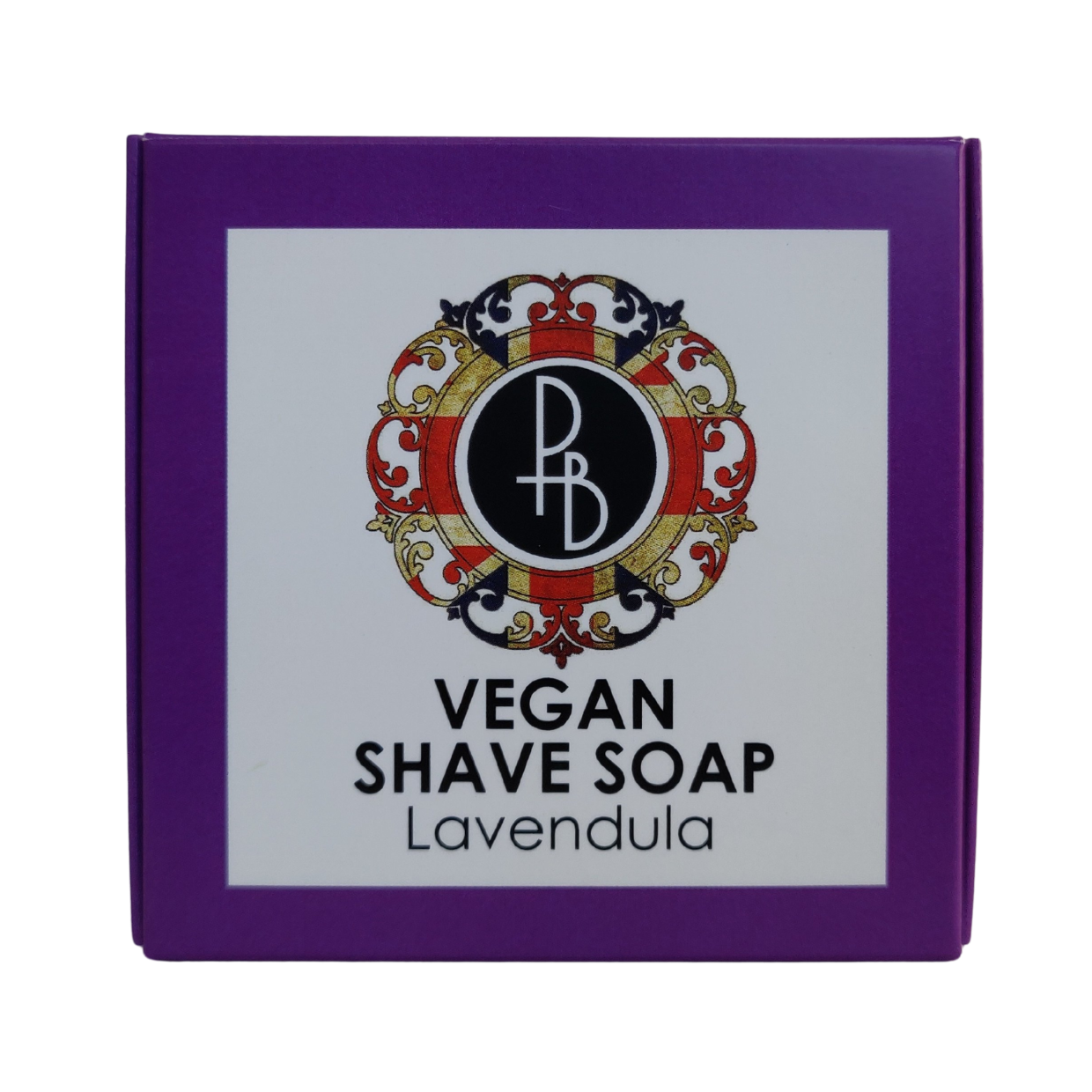 Launched in the summer, the long awaited vegan shaving soap range has landed from Phoenix and Beau. Fully recyclable and available in 3 scents, perfectly sized for a Christmas stocking!:
Lavendula - Like a beautiful stroll through the English countryside, Lavandula has a floral accord of English Lavender, Sweet Orange and Grapefruit essential oils.
Mentha Shaving Soap - Refreshing and awakening, Mentha is an invigorating accord of peppermint and lemon essential oils.
Wilderness Shaving Soap - Like a leafy track through a forest, Wilderness has a grounding scent of cedarwood, pine and juniper essential oils.
5. RazoRock Caribbean Holiday Shaving Soap £9.75
OK, so 2021 has been, shall we say, a little different! The Coronavirus pandemic has meant that many of us have not enjoyed a holiday this year. So.....give a holiday in a shaving tub this Christmas!
RazoRock Caribbean Holiday Shaving Soap takes you to that special place, you know the scents, malibu, coconut, just like a tiki bar. If a holiday scent is not for you, there are plenty of other fantastic scents in the RazoRock range priced from £9.75
6. The Goodfellas Smile Shaving Soaps from £5.95
The Goodfellas Smile are a popular artisan shaving brand from Italy. Ideal as a stocking filler, these hard shaving soaps come in plastic free packaging and are priced at £5.95. Available in 3 scents; Italian Lemon, Blackberry Grapes and Briar Wood.
If you are looking for a more traditional Italian soft shaving soap, The Goodfellas Smile shaving soaps start from £8.95 with over 15 scents to choose from!
Wet Shaving Accessory Gifts
7. Proraso Shaving Bowl £7.50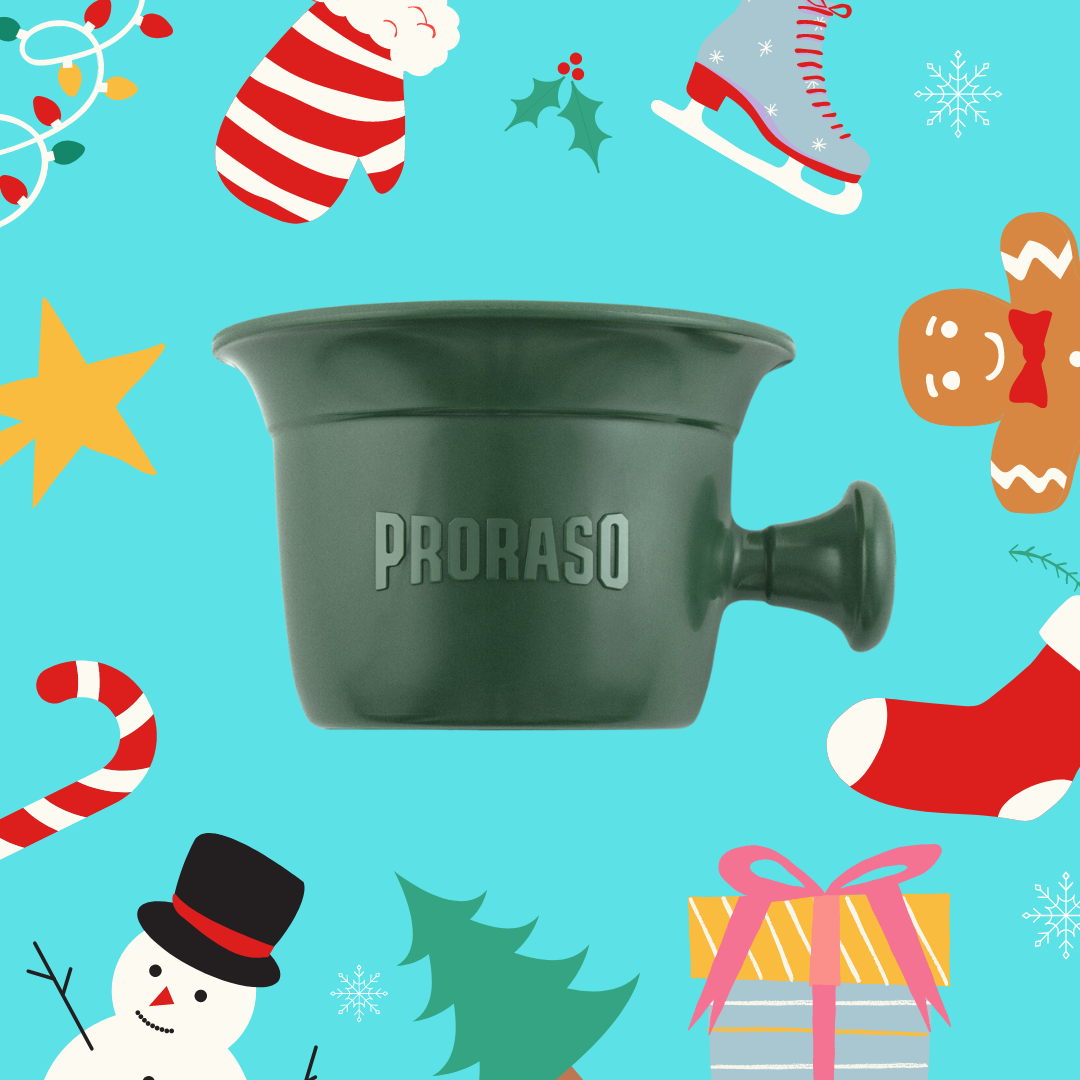 Now any wet shaver would love a handy new shaving bowl, so this sturdy Proraso shaving bowl is just perfect! Ideally sized to allow the shaver to build a lather using a shaving brush with epic Proraso branding. Proraso is a great brand if you are looking for a shaving present on a budget as there are plenty of pre shave creams and shaving soap all under £10.
8. Shaving Brush Drip Stands £5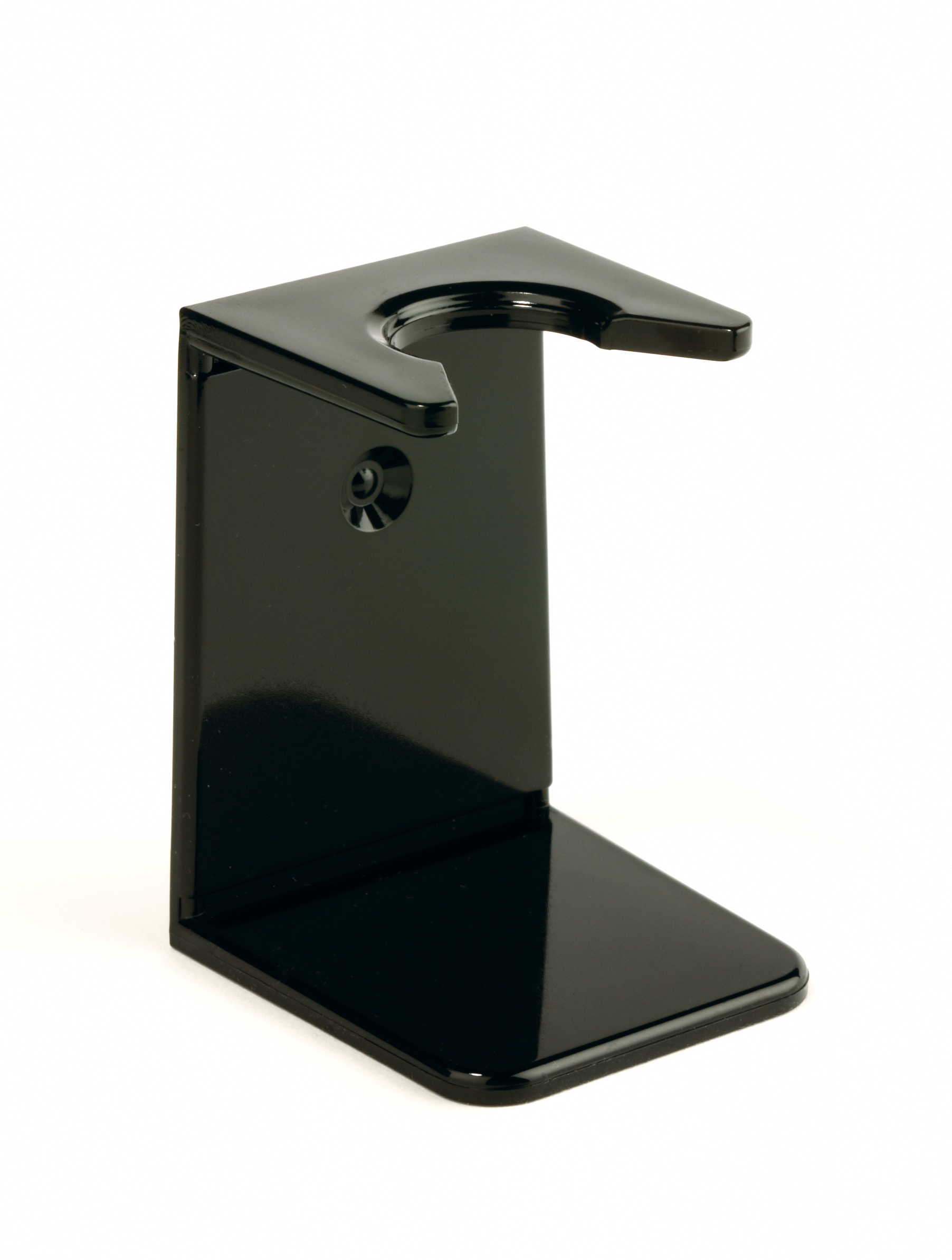 An ideal gift are these plastic shaving brush drip stands from Edwin Jagger are a handy, simple and inexpensive way to hang your small necked (20mm) shaving brush allowing the hair to dry thoroughly. They have an adhesive pad fitted so you can fix it easily to a vertical surface or it can be left free standing.
The colours available are Black and Ivory
9. Rockwell Razor Blade Safe £4.99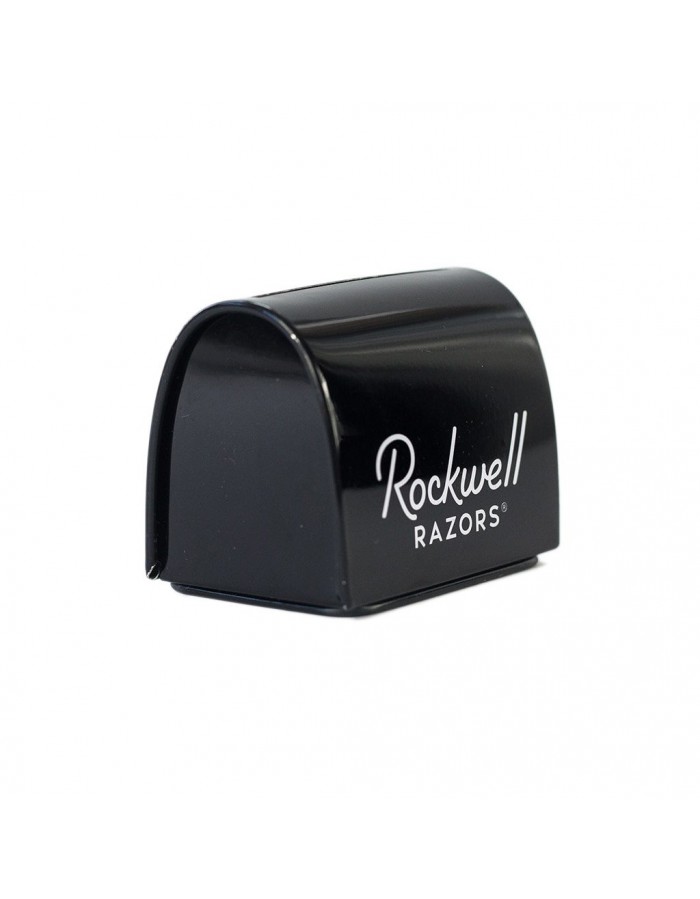 The perfect gift for any wet shaving enthusiast! Give a Rockwell Razor Blade SafeRockwell Razor Blade Safe, the easy way to safely dispose of used safety razor blades! Use like a money box, simply slot used blades in the gap at the top of the box and when it is full can be emptied at your local recycling centre.
10. Safety Razor Blades from £1.25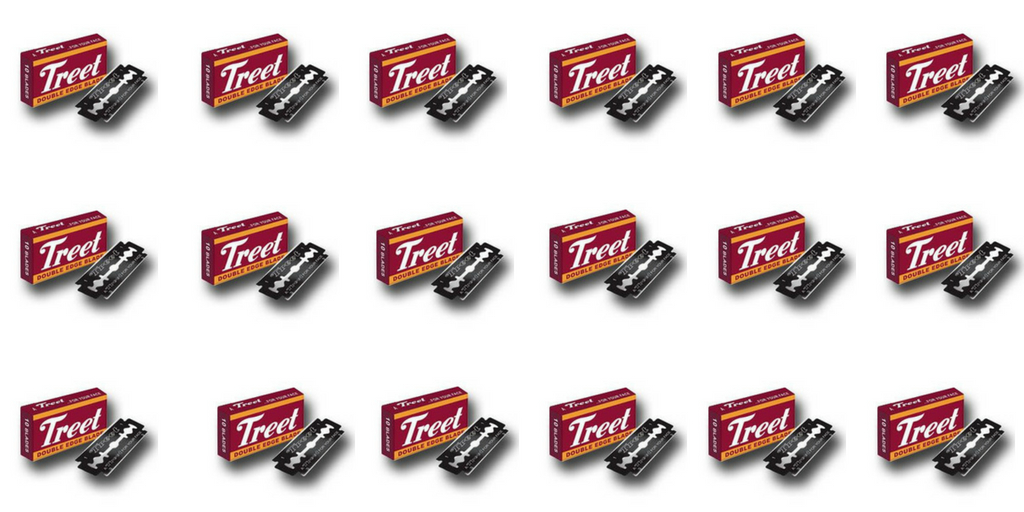 A real treat for any wet shaver, would be a selection of safety razor blades! Suitable for all safety razors and priced from only £1.25 a tuck, you could purchase a selection of razor blades for an excellent stocking filler. You never know, you could find a new favourite blade for them!
Order your stocking filler gift before 9am on Friday 17th December 2021 to ensure delivery for Christmas. All orders over £25 are FREE UK delivery.
Over.