Undercover with shaving artisan Phoenix and Beau
In our mission to bring you the very best in artisan wet shaving, Agent Shave have gone undercover with British shaving soap makers Phoenix and Beau to find out a little more about them and what is in store for 2022.....
Who are Phoenix and Beau?
The Burrows family are Kerry (Dad), Sarah (Mum), Isla and Sanna. They are avid lovers of the outdoors; when they are not working for Phoenix and Beau you will find them walking, running, riding. Kerry is ex-British Army and Sarah used to work in London as an architectural illustrator. What do they have for breakfast? Well it is never skipped! Porridge, toast, weetabix and fruit (and lots of coffee!) are the usual staples for this part of their day.
Kerry began traditional wet shaving circa 2014 and really it was an exercise in curiosity and seeking a better alternative to cartridge razors and the ubiquitous shaving foam. From that point he discovered the sheer variety and depth of options and was captured by the quality, durability and presentation of wet shaving accessories.
The artisan shaving soap journey
Artisan shaving soap making began the following year (2015) and was again the result of inquisitiveness. Kerry wanted to understand what he was putting on to and in to his skin and so began a study in to ingredients and soap formulas. He loved science and chemistry at school and that married well with his love of cooking (akin to making soap) and art.
Kerry and Sarah wanted an abstract name for the brand so have used the two middle names of their daughters; Sanna (Phoenix) and Isla (Beau)
Ultimately all of their efforts and energy that they spend on the company is about leaving a legacy for their children. It is fitting that their names stand front and centre in everything that they do.
Favourite shaving soap scent
We all want to know, what would be Kerrys favourite Phoenix and Beau shaving soap scent? It was a tough question for him as he loves them all! The Kickstarter soap, Britannia, has a special place. It was a deeply rich fougere profile that has been a long time in the making and it's pivotal to the growth of Phoenix and Beau.
How to achieve the perfect Phoenix and Beau lather?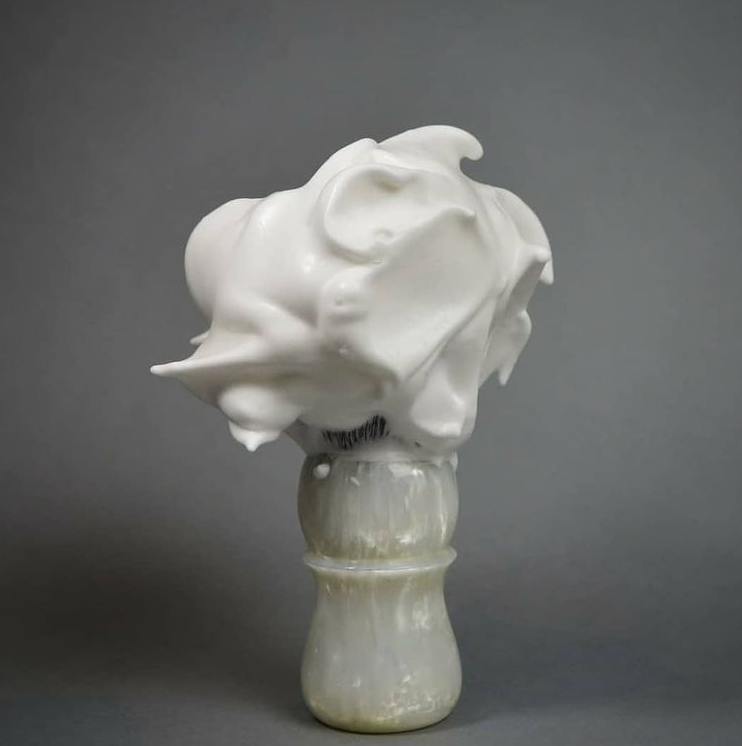 Pour a small amount of warm water to the top of any Phoenix and Beau shaving soap that you are using. This is called blooming, Kerry usually lets his soap bloom whilst having a shower. Then decant that (bloom) water in to your palm and rub that in to your face; it's after that point that you would use a well soaked shaving brush to build a storm of a lather. Phoenix and Beau shaving soap likes water, don't be shy, get it in there and watch it explode!
2022 artisan shaving update
Namaste from the east! So, the beginning of another year, but this time we find ourselves having made what you might consider to be a pretty substantial life change - *cough* slight understatement. What we mean by that is on Dec 31st we departed London Heathrow and headed to Kathmandu, Nepal.
So, due to Kerry's job as a Civil Servant we are here for a couple of years, living in Lalitpur, southern Kathmandu and soaking up an opportunity of a lifetime. From a business perspective, whilst we are physically dislocated from the UK there is no other change to Phoenix and Beau. Family have taken up the reins of the making and dispatching, whilst we administrate, answer your emails, and dream up new ideas from here in Nepal.
Plans wise we fully intend to use our cultural exploration to inspire us to create new scents and designs. Already the fantastic Tibetan art form of thankga has got Kerry waxing lyrical about the beauty of those designs and the way in which that imagery lends itself to some pretty awesome scent profiles. Kathmandu, ah, Kathmandu. It is an ancient city and both it and Nepal are steeped in ritual practice and tradition of family, worship, work, resilience and making the best of what you have.
The streets of the city, whilst undeniably a bit bonkers, give way to pockets of beauty and older than old culture. Temples, monkeys, stupas, bibbing, honking, pagoda type structures, the smell of the delicious street foods, the ritual offerings of flowers and sweets, the scent of incense; they all merge into one remarkable experience.
Equally, as we settle into our temporary but new life here in south Asia it would be a bit rude to not have one eye on how we intend to explore both Nepal and the region, and so there are plans to get up to Everest base camp in the spring of 23. In the interim we need to build our hiking fitness and so that means getting out and about in to the +2000m "hills" on the Kathmandu valley rim, as well as farther afield in the likes of Pokhara, where we're able to witness the absolute majesty of the Himalaya.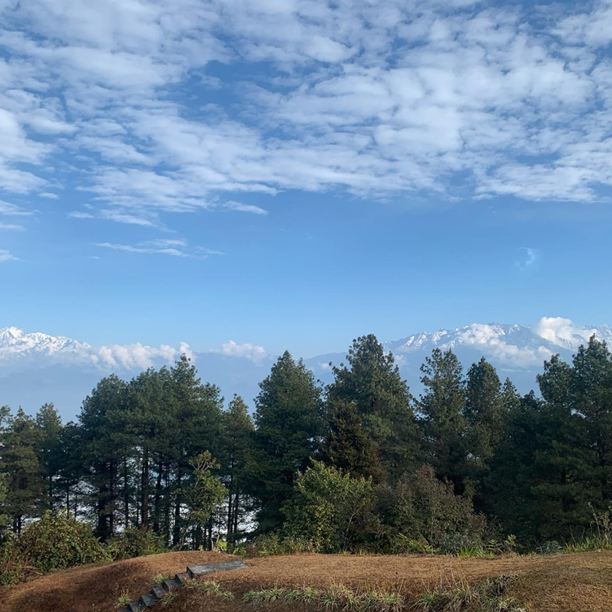 For now, thought, that's us. Business as usual, albeit managed in a slightly different way. We hope that our time here in the east will serve as fantastic fuel and inspiration for new shaving scents and, who knows, we might just one day get them added to our Sovereign range. All in good time, or as we say here in Nepal, bistari, bistari – slowly, slowly.
Muri muri dhanyavada sathi's, Kerry, Sarah, Isla and Sanna.
Thank you to Kerry and Sarah for allowing us to come undercover into the world of Phoenix and Beau.
Over.