UK shaving soap artisan update 2020
UK shaving soap artisan update 2020
The New Year! So what as a wet shaver do you have to look forward to in 2020? At Agent Shave we have stealthily gone undercover with shaving artisans Phoenix and Beau, Wickham Soap Co, Oatcake Soaps and Maisy Plum to find out what is new!
Oatcake Soap - new formula shaving soap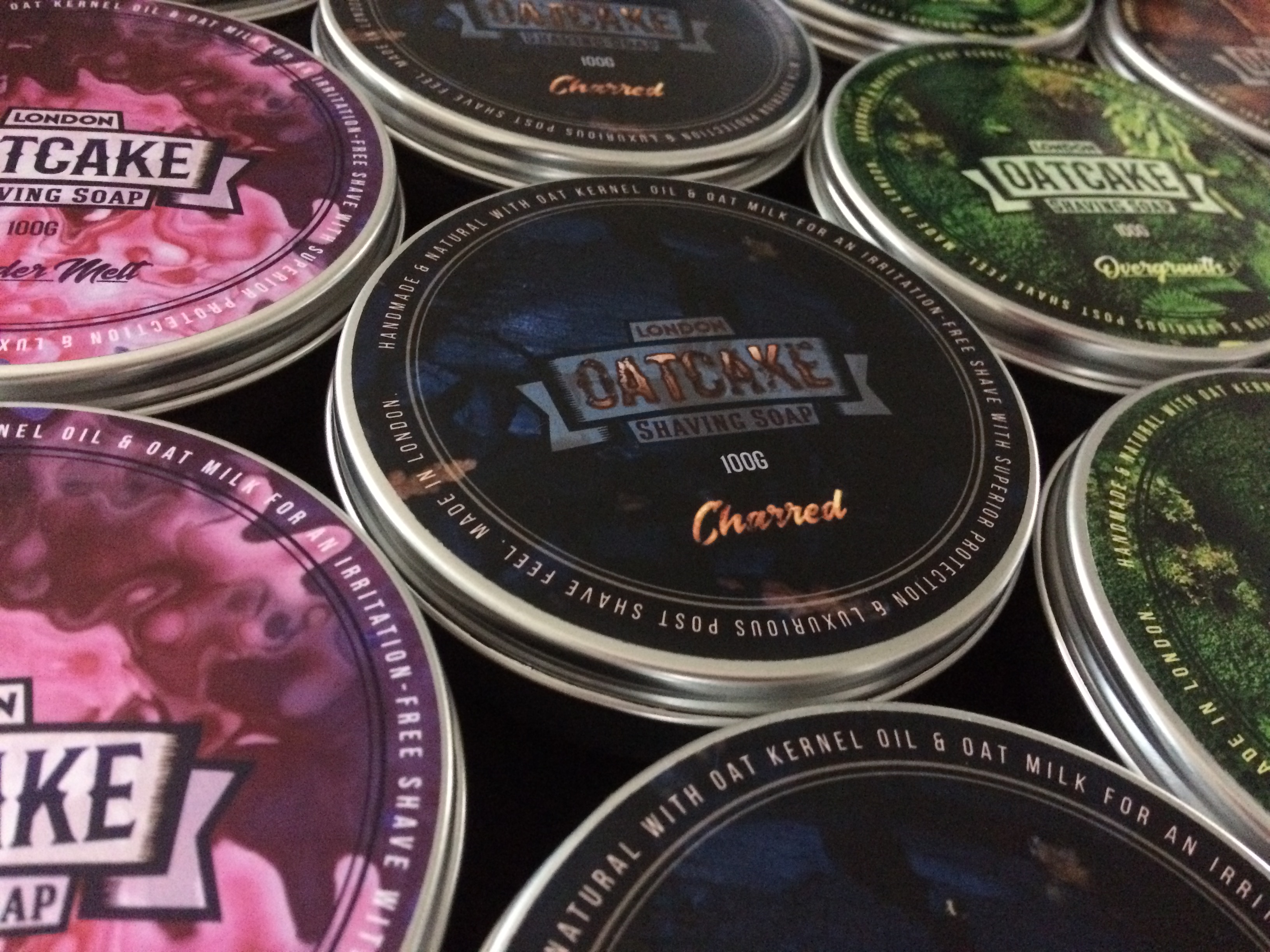 Now that the Oatcake soap recipe has been perfected to the best of Ed's abilities, 2020 will allow him to spend more time in other areas! The reason for the latest change in the shaving soap recipe was to address concerns over lather stability and density. The community's feedback was very useful in pinpointing certain areas of the soap that was lacking and these have now all been remedied with no cost to Oatcake's renowned post - shave softness.
If you haven't tried Oatcake soap since the 'cocoa butter update' a few months ago (you can tell via the ingredients label if it has cocoa butter listed it's the new recipe), then we urge you to give it a try, it has come on leaps and bounds. There will be no more tinkering in the soap lab in that regard.
Oatcake soap remains the most eco friendly in the UK with sustainable aluminium tins and a pledge of no plastic whatsoever, looking forward to this new year, that will continue to be a bit part of the mantra.
Charred shaving soap was released late Autumn, a smokey burnt scent & English Pear shaving soap will be coming soon! . You can expect a lot more scents and limited editions this year and Oatcake already has plans to team up with a men's fragrance expert to help create a new host of appealing fragrances. Thank you all for your support so far and remember this is still just the beginning for Oatcake.
Wickham Soap Co - new shaving soaps!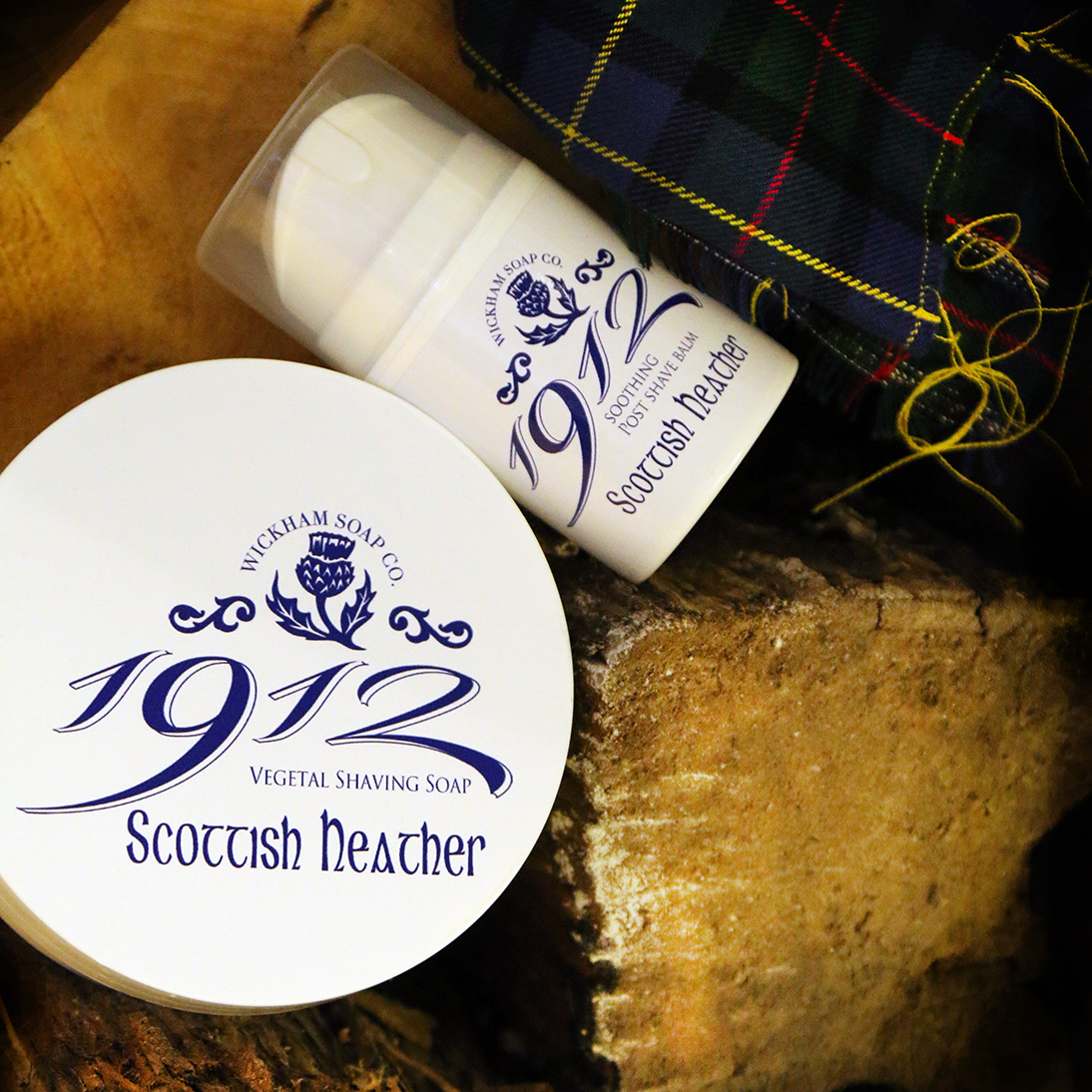 2019 is over and was a very upbeat year for Wickham Soap Co. So much has happened. The 1912 range has steadily grown in popularity, and new customers and friendships formed along the way. You'd be amazed by the number of friendships forged with cool people. I'm feeling very lucky and blessed. The wet shaving community grows each year and attracts even more good hearted people. For anyone new to wet shaving or the online wet shaving community ought to check out the ATG forum. ATG, Against the Grain is full of cool, helpful and super friendly wet shaving enthusiasts, it's a place I like to frequent. The guys there really made my Christmas this year. Without going into too much detail, they know what they did, it was totally amazing, thank you again gents.
Networking, feeling both nervous and excited, 2019 saw me take Wickhams on the road locally. Spreading the good word about traditional wet shaving and to form relationships with local businesses and people. After discovering a way to control the psoriasis flare ups on my face I decided it was time to get out there and make some noise. YouTube can wait for the time being but I would love to put a Wickhams channel together, this would really push me beyond my comfort zone. What a great challenge to overcome. The recent networking led to a lot of media coverage and air time on BBC's Radio Solent. The Alan & Lou show, I love these guys. Really nice, friendly people, they produce a great breakfast show. And anyone who listens to the radio should check them out, it's a super friendly format with a nice spattering of humour.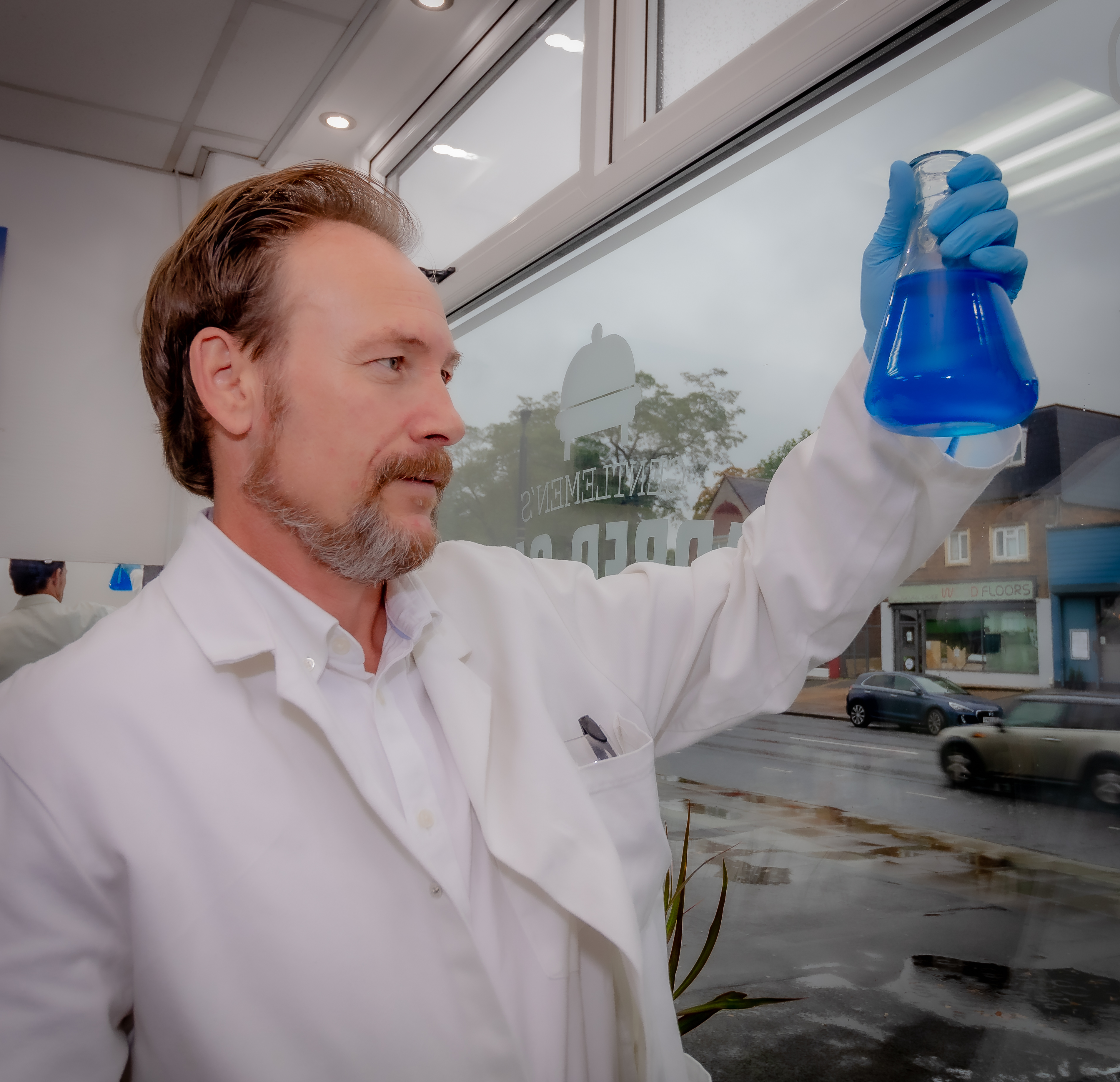 So what's for 2020? Wickham Soap Co. has made firm plans to dust the shelves of on going projects, it's vital I get these completed this year. I had big plans last year and became derailed with having to improve my business acumen after registering Wickham's limited as a bona fide company. It's amazing how I managed to achieve so much with the little I knew. The learning curve has been large, and is on going. Accounts, marketing, negotiating skills, to setting good policies to move forward with.
Projects restarted include the reformulation of Super Smooth cream shave soap which is almost complete. Super Smooth will be released in 4 fragrances. Making a comeback from the original formula is Southsea Spray. With it an improved formula of the very popular Spice Trade.
The new Spice Trade has been completed and has been based on the famous Shulton's Original Old Spice. Super excited about this fragrance as a lot of time has been invested into getting it absolutely perfect. New fragrances are Gothic Revival and Apricus. Apricus was briefly released last Summer as a 1912 Limited Edition. Proving to be a shocking success and for the most requested fragrance for release, post limited edition. Also a personal favourite and currently in my rotation.
You're probably wondering what it smells like, Apricus is based on the original version of Christian Dior's Eau Sauvage. I managed to obtain an original bottle from the 1980's which I used as a profile to work towards. Much brighter than it's 2009 reformulated offspring. This version makes for a sophisticated Summer fragrance, I know you guy's will love this as much as I do.
The last fragrance in the line up, and just finished, Gothic Revival. Having notes of Sandalwood, Pepper, Honey and Blackcurrants. This could be mistaken for an old English Barbershop scent. For me it conjures up the thought of dark winter nights, gas lit lamps reflecting off the rain drenched cobble stones of 1800's London.
One other project to start again would be the Welsh Dragon shave soap and balm for the 1912 range. I'll put my hands up, I failed at producing a fragrance that tied into this theme. I mean, Irish Fern and Scottish Heather came to mind quite easily but Welsh Dragon, what would that smell like? Maybe we could get some suggestions from your readers Agents? Anyone?.......
As a Thank You from Darron, if you order any Wickham Soap Co shaving soap and aftershave balm together we are sending out a free face soap (while stocks last)! The face soap selection we have available is Shamrock Tweed, Scottish Heather, English Rose and Russian Leather.
Phoenix and Beau - where we have been and where we are going?
First up, thank you to the great team at Agent Shave for having us back and asking us to do another piece for their blog; thanks folks, you're ace!
So then, who would have thought it but February 2020 will see Phoenix and Beau celebrate our 4th anniversary and we're feeling extremely thankful for everyone's support and mighty proud of our efforts that have got us this far. It's been a tough old slog but 2019 was a fantastic year for us in terms of growing our customer and stockist base.
That said, I feel as though I have failed massively on one significant point. I had the year pinned down for the release of our vegan shaving soap range, and had wanted to introduce that formula in a smaller, more environmentally conscious format, namely an approx. 50 - 70g soap.
We didn't manage it because, like a lot of folk, we run our business whilst simultaneously getting on with the immense task of raising our two girls, Isla and Sanna. Given that I also work full time elsewhere (so essentially leaving the vast bulk of the work to Sarah), to have grown in the way that we have in 2019, I feel very satisfied; so, from the bottom of my heart, thank you much for your support, custom, feedback and discussion.
At the time of typing we're focusing on the Christmas period and finishing the year on a strong note. We have a winter seasonal offering in the guise of an oud profile that we've named 'Achilles Last Stand' and yes, if you know me, you'll know that scent and artwork have been inspired by my love for Led Zeppelin :)
It's a beauty and the artwork is certainly one for the collectors amongst you.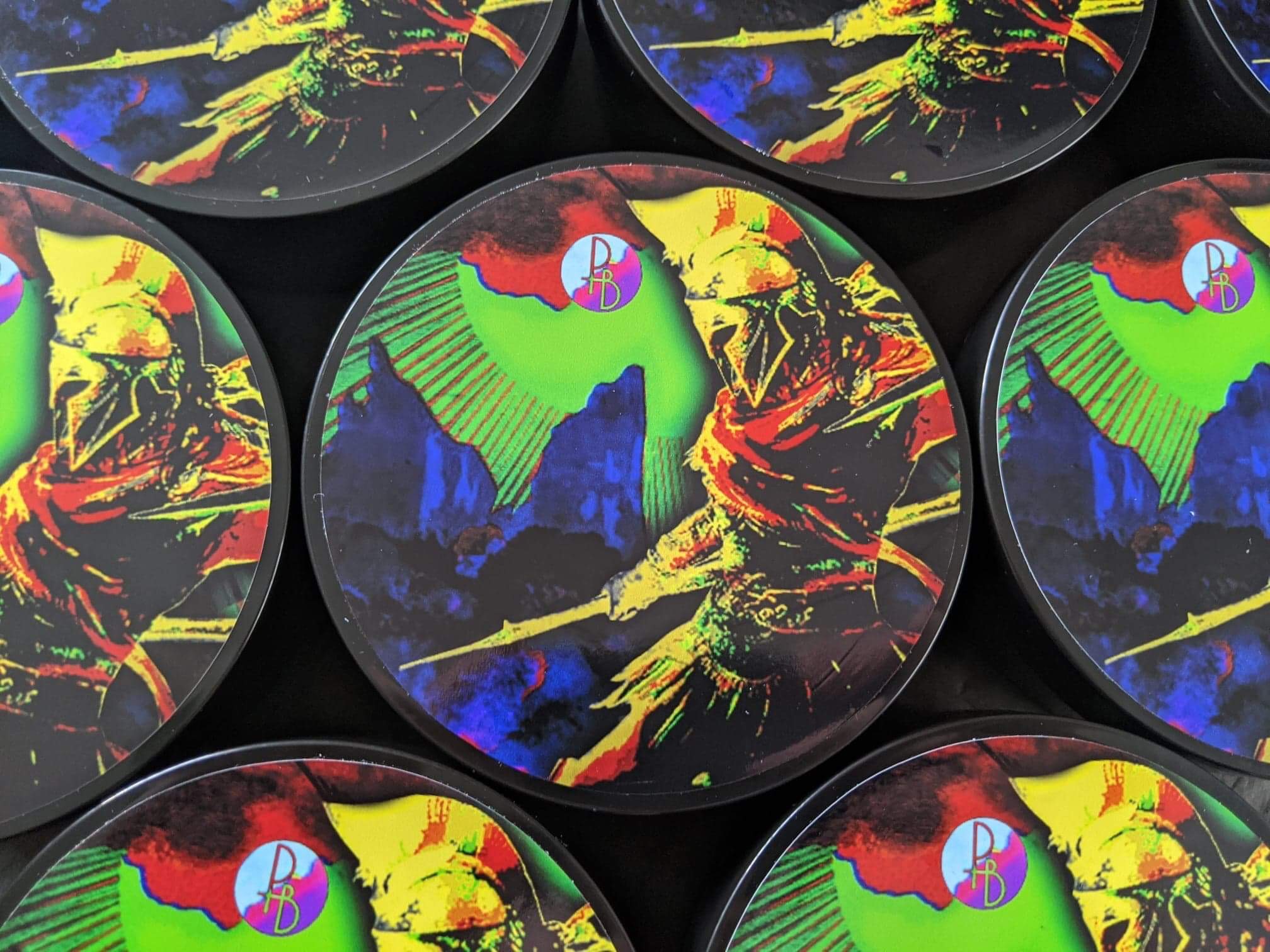 Looking to 2020 I can share with you that we'll be introducing a new tallow derived shaving soap formula to complement our current range. This was really born from me being massively inspired by our US based competitors and, seeing how they're all seemingly having a crack at adding a new formula to their lines, I wanted to try my hand at the same thing.
Seeing this activity on the other side of the Atlantic made me consider how fine a product could I make? Taking everything I've learned from the last near on six years of research, use and development, how could I take what is considered by a lot of our customers to be one of the best shaving soaps out there, and turn its performance up a number of notches?
We've called the new formula 'Sovereign' and it's going to be released just like our vegan formula, i.e. in the smaller size format (so, approximately 60g soaps). It'll be packaged in bathroom friendly (water resistant), eco-friendly, high quality cardboard boxes that'll come covered in our beautiful designs and graphics. I think the switch to smaller cardboard boxes is really important on a few points, really.
First up, the environment. Sarah and I are really cognisant of just how much plastic is used in the cosmetics industry, and it's something we want to reduce our footprint on. We'd also like to encourage our customers to decant what they need from the box and in to some form of shaving bowl, or whatever they have to hand that won't be thrown away after the soap has been used up.
Secondly, the smaller size enables us to make the soap more affordable for our customers. It also simplifies our processes and we're big fans of keeping things simple, especially as it's just the two of us doing this. Lastly, it also means that customers actually might be able to finish their soaps, use up what they have and not have reams of products sat within their bathrooms.
We'll be offering Sovereign in the following "flavours":
1. Commando: unscented (we'll also be offering Commando in our vegan and original tallow formula's)
2. Tea for one: fougere, earl grey tea-derived
3. L'eau D'Phenix: marine, floral and bright
4. Sovereign Noir: vetiver forward, dark woods
5. Beaufighter: sweet leather
6. Ten years gone: citrus floral
Testing is going extremely well and what I can tell you about the formula so far is that it's built upon an increased base of beautiful, skin loving ingredients. For example, it (currently) has generous amounts of four butters, namely shea butter, mango butter, cupucua butter and kokum butter. I'm also playing with introducing additional milks that bring their own qualities and skin benefits. Goat's milk and un-homogenised Jersey full cream milk both feature alongside the beautiful coconut milk we've used for the last four years and collectively they exude a luxurious creaminess to the lather.
I've researched and tinkered with various oils and all of them bring something very special to the formula. For example, the tamanu oil that's present is famed for being a healing agent that has the capacity, amongst other things, to accelerate wound healing and tissue regeneration - Not too shabby given that you're using our soap whilst shaving your skin with a surgically sharp piece of steel! :)
I'm not a fan of hyperbole but what I can tell you of Sovereign's properties is that it's a genuinely spectacular soap formula that provides extremely high levels of ease of use, cushion, slickness and post shave skin feel. I can say that because I'm a fussy type with seriously sensitive skin. If it doesn't work for my face or exceed my expectations, it doesn't get released, it's as simple as that.
Oh, another thing… wait until you see the artwork for each profile – having Sarah as my wing-woman really is the cherry on top of the cake; she's an absolute whizz and I firmly believe that her designs give us a point of difference in what is a busy artisan market. Giving my input in to her designs is one of my favourite parts of this journey.
As you might expect, we're very excited to be working towards its release and, whilst we have no firm dates, it's a project we're investing a lot of time and energy in to. We've pencilled spring 2020 as our window of release, so keep your eyes peeled on our social media.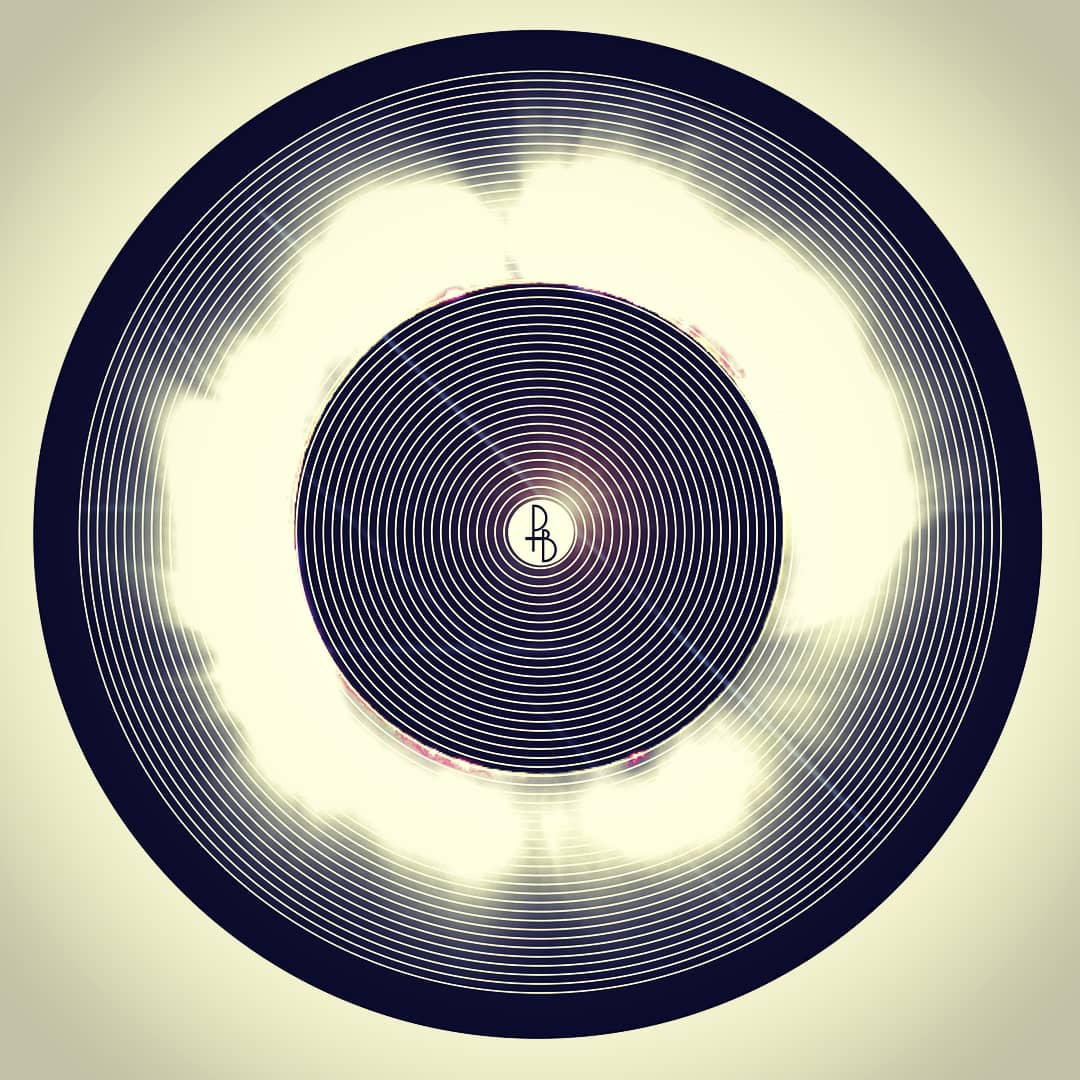 Coming in February is our Valentines special Luna which will be available in shaving soap and post shave lotion.
Wrapping things up, then; we've had a brilliant 2019, one full of growth, support and working with some brilliant stockists / distributors. 2020 will see the introduction of our vegan and Sovereign formula's and us looking to grow further, simplify our processes and invest in our equipment, ecommerce store / online presence.
Cheers,
Kerry.
Maisy Plum - Artisan Shaving Bowls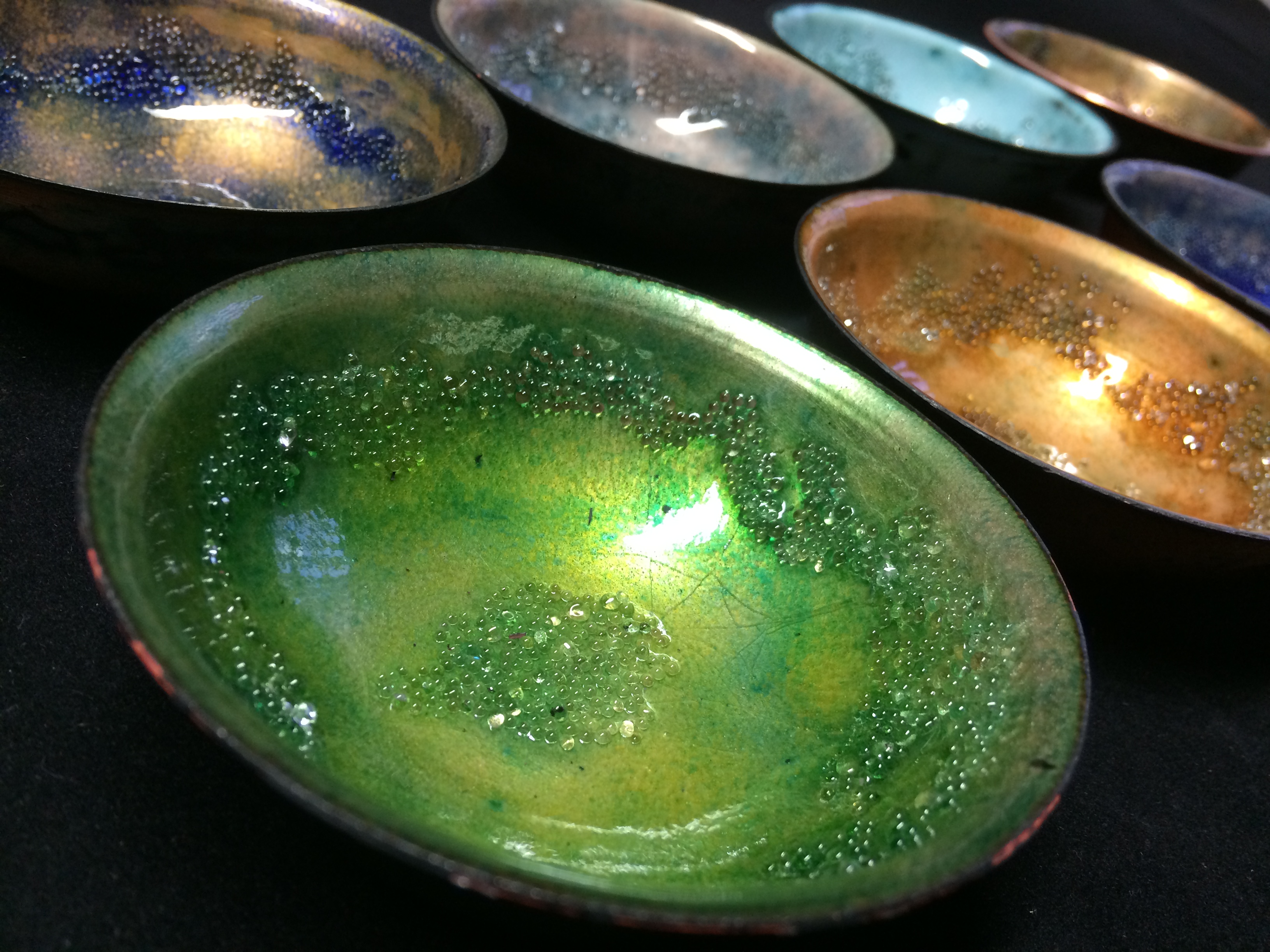 It has now been just over 6 months since we first collaborated with fellow Theo Paphitis SBS (Small Business Sunday) Winner Maisy Plum and her artisan shaving bowls have gone down a storm!
Unique and handcrafted, we are looking to continue stocking a range of shaving bowls throughout 2020. The next batch which is currently being crafted is a bright and bold citrus range, with one special bowl just for Valentines Day.
As each bowl is handcrafted there will never be an identical shaving bowl, making them the perfect gift, be it for Fathers Day, Birthday or Christmas!
From overseas......
The eagerly anticipated Phoenix Artisan Accoutrements John Frum and Astra Planta Aftershave Splash is inbound! ETA expected by end January, keep your eyes on our socials for updates! We also have the new Rockwell Model T Safety Razor coming back into stock as well as another top secret razor coming from the US!