UK shaving artisan Wickham Soap Co: an undercover report!
Traditional wet shavers! The Agent Shave dropbox has been alerted to our next top secret mission, undercover with UK artisan shaving soap maker Wickham Soap Co. So, we ask the questions you want to hear! Who is Wickham Soap Co and what can we look forward to this year?
Wickham Soap Co
Darron is an easy-going person who appreciates the simple things in life. A single parent with a seven-year-old son who he loves very much, he is just amazing! His hobbies and interests include so many things, but photography and learning new skills are the two main things that make him tick.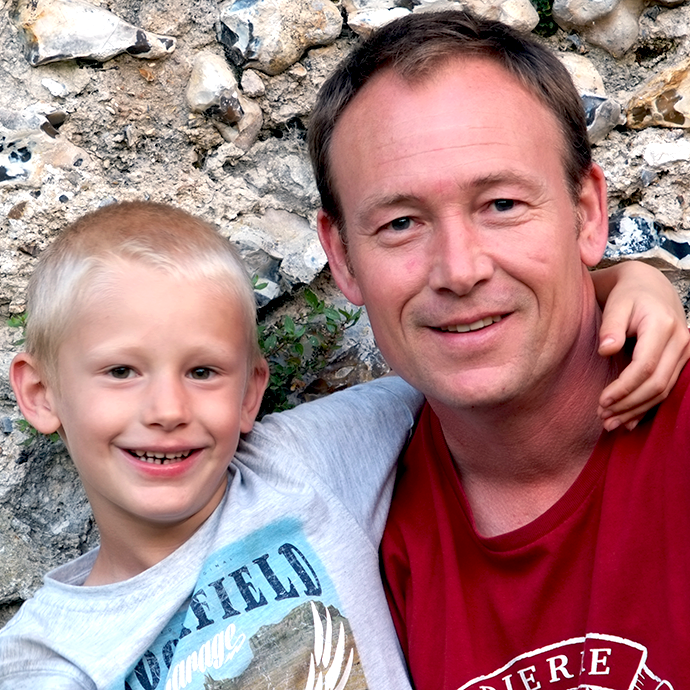 Being dyslexic has pushed Darron since leaving school to battle against the frustrating problem he is faced with. It's been a long hard slog he has made good progress and it's this that drives him in everyday life. "You know it amazes me just how much this world has to offer, with its diversity and seemingly endless amount of skills one can learn. In a way I have to thank my dyslexia really for making me pay attention to the smaller details in life"
Breakfast is oats! He loves 'em! Oats with cold milk, something he was introduced to at a young age. They are really tasty and something he look's forward to every morning. He also enjoys toast and thick cut orange marmalade. This is a special treat, it reminds him of his Great Grandma and the wonderful smelling toast and marmalade she made him as a young lad. This is the most comforting childhood memory he has.
So where did the name come from? Wickham is the Village in Hampshire which Darron lived when he first formulated Super Smooth, so it seemed fitting that the business should take this name.
When did you start wet shaving?
Traditional wet shaving started back in 2009 after buying an old Gillette DE razor from eBay. Darron remembered his Granddad shaving with a DE safety razor when he was a young lad. Curiosity and too much free time led to initially search eBay for one. It conjures up an appealing show of artistry to be shaving this way, feeling it somehow connects more to the past, and strengthened the bond he had with his Granddad.
The shaving soap of choice back then was Cella, you could almost eat this Almond goodness! In case you are wondering, Wickham Soap Co will never produce a straight almond scented shave soap. Why? Because Darron believes Cella has it perfected already and to try and better it would be a waste of time!
When did you start shaving soap making & why?
Back in 2010 unfortunately Darron started to suffer with Psoriasis, a very unpleasant non-contagious skin disease. By about 2012 his face was covered, and wet shaving became very problematic and painful.
Around the same time he had not long completed night school GCSE chemistry with the view to making photographic developers for a niche market. This proved to be quite a tough market to break into so turned his attention to a new project … a shaving soap that would not aggravate his skin.
Knowing he wouldn't be the only person suffering with Psoriasis and struggling to shave, he looked to develop a shaving soap that would not only be suitable for sensitive skin, be parabens free, lanolin free, SLS free and vegan.
In 2014 Super Smooth was born and trialled by the Shaving Room forum. It received encouraging reviews and the rest, as they say, was history.
Now the Wickham Soap Co range has been expanded to include matching post shave balm.
What is your favourite Wickham Soap Co 1912 scent?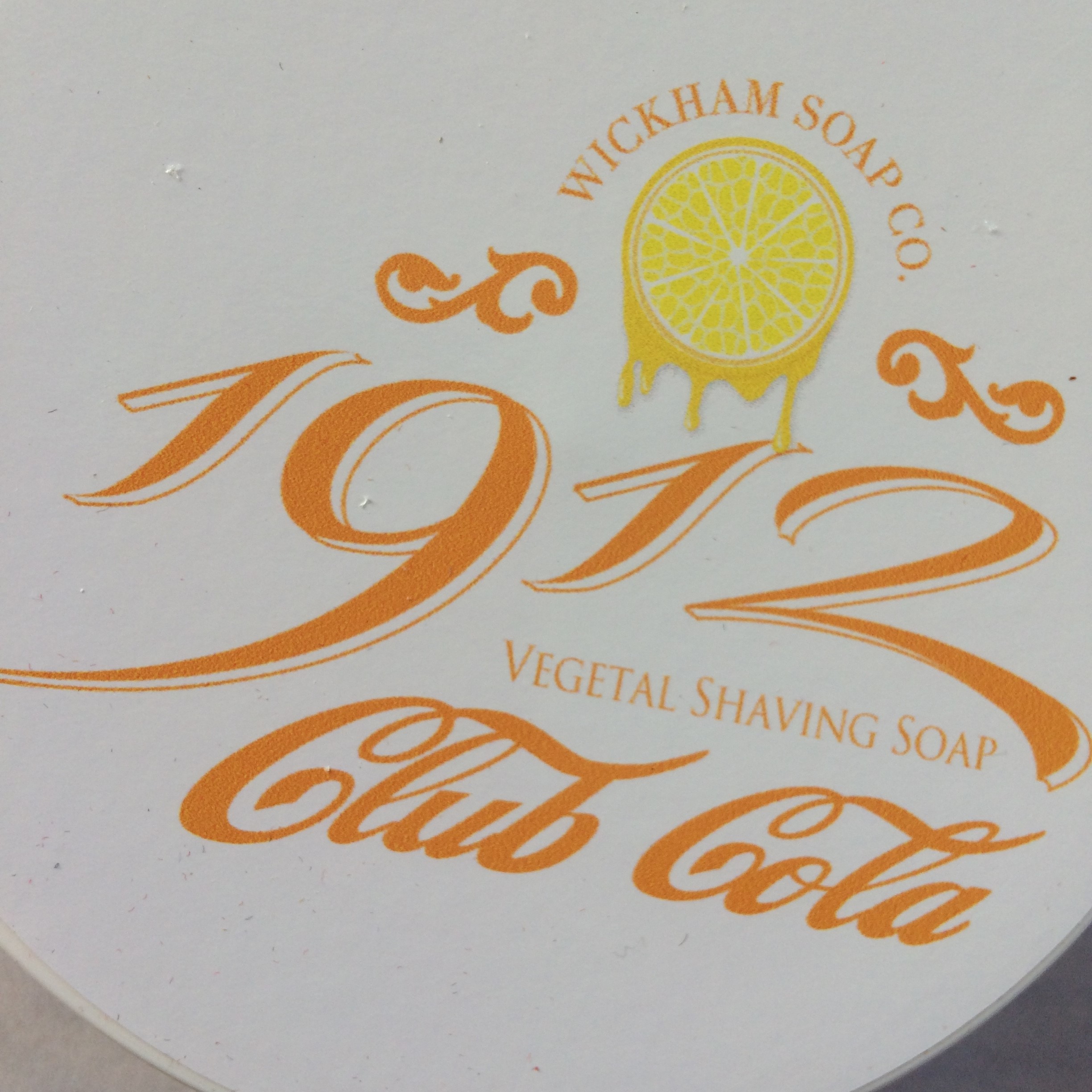 Darron's favourite Wickham 1912 shaving soap has changed over the years but Club Cola was his first favourite. Have you tried it? It fills the bathroom with sunshine. Looking in the mirror each morning at the psoriasis on his face was upsetting but the smell from Club Cola would just lift his spirits. It became a tonic to kick start each day.
Classic 24 is his favourite today with Magnum and Shamrock Tweed closely behind. Using these three of his shaving soaps in rotation, the last two are nearly finished and he doesn't plan to replace them. Being a bit OCD, he doesn't like seeing too many tubs by the basin in the bathroom. So he thinks Classic 24 will become the everyday go-to shaving soap soon.
Looking at shaving soap scents he would like to make, there are many! A keen mountain biker in the Summer, Darron would love to bottle some of the smells on his travels. Jasmine is one that would incorporate well into a masculine scent. Wild garlic is another, it's so pungent and very dominating, you know when you have stumbled on this out in the countryside. Interesting choice Darron!
The secret to achieving the perfect lather from Wickham Shaving Soaps?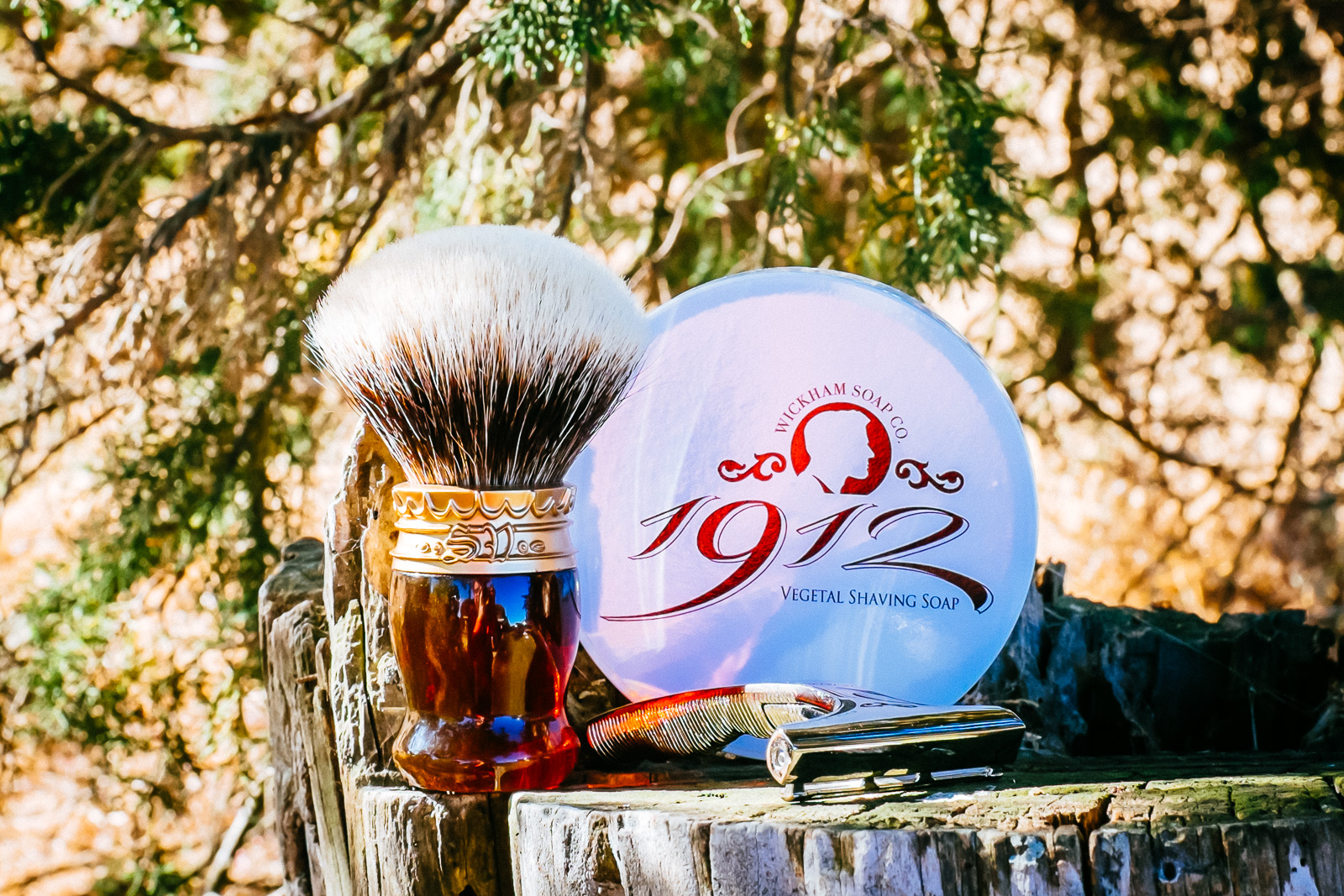 Number one on the list of conditions to be met when formulating a shave soap was not to make a shave soap a secret. It has to be effortless to use and produce an abundance of dense slick lather in all water conditions. If it fails this then it's not worthy of a Wickhams label!
Coming soon?
A new packaging policy as part of Wickhams commitment to reducing plastic packaging started last year. The first steps have been completed which was to stop using bubble wrap and plastic based cello-tape, labels and wrap. All Wickham Soap Co. delivery boxes are now 100% recyclable as a result.
The next step is to stop using plastic tubs for the 1912 shave soap which will be achieved by making it a hard puck shave soap. Work is underway, it's still in the shave soap reformulation stage, though he is making good progress.
There is also a plan to produce a Welsh themed fragrance to join the 1912 range of products. We are very excited to hear some of the new developments, Agent H is particularly intrigued with the idea of a Welsh themed fragrance....hmmm!!!
Thank you Darron for letting us agents into the world of Wickham Soap Co.