Top 10 Shaving Brushes for Christmas
The shaving brush. A must have gift for any traditional wet shaver, but which shave brush would you put on your Christmas wish list? Whether you are looking for a badger, bristle or synthetic, we pick our top 10 Shaving Brushes to suit all budgets this Christmas:
Badger Shaving Brush
1. Simpsons The Emperor £94.99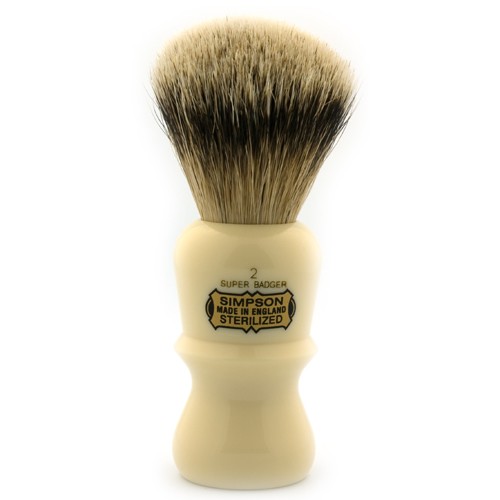 The ultimate shaving brush! The Simpsons Emperor shaving brush is presented using Super Badger; a long hair with a creamy white tip. Super badger hair is graded and sorted to such a degree that its performance is far superior than that of 'best' badger.
2. Simpsons - The Commodore £56.99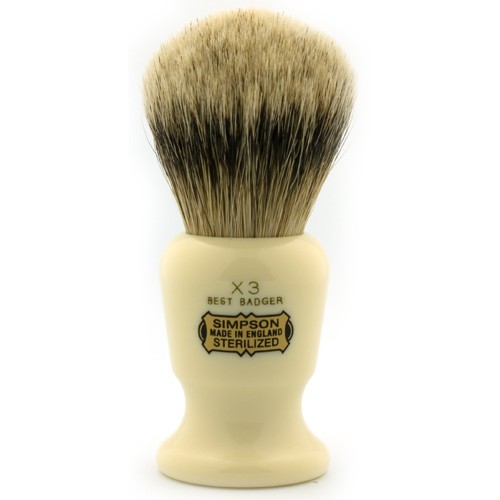 One of Simpsons most popular shaving brushes, The Commodore is a Best Badger shaving brush. A densely filled shaving brush that will produce an exceptional lather. This is the largest size at 105mm.
3. Simpsons Colonel Best Badger £45.99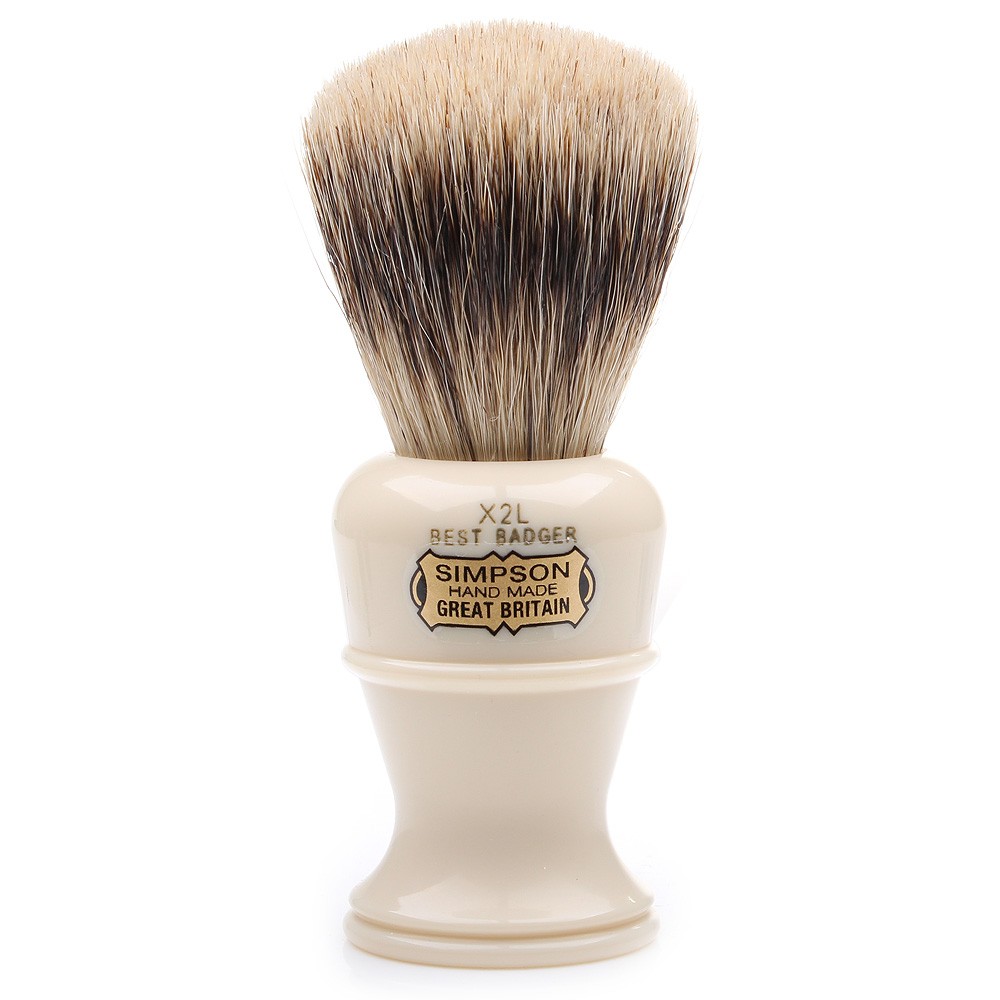 The Simpsons Colonel shaving brush is presented with a classic military design handle. Chinese best badger hair construction with a soft darker creamy tip.
4. Progress Vulfix 660S Medium £32.99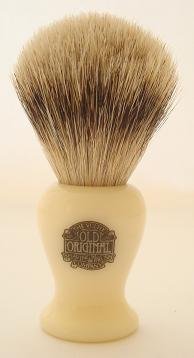 The Progress Vulfix 600s super badger shaving brush will give it's user many years of service. The hair is chosen for it's unique water retention properties and softness on the skin. All Progress Vulfix super badger shaving brushes are handmade in the UK.
5. Simpsons - Wee Scott £28.49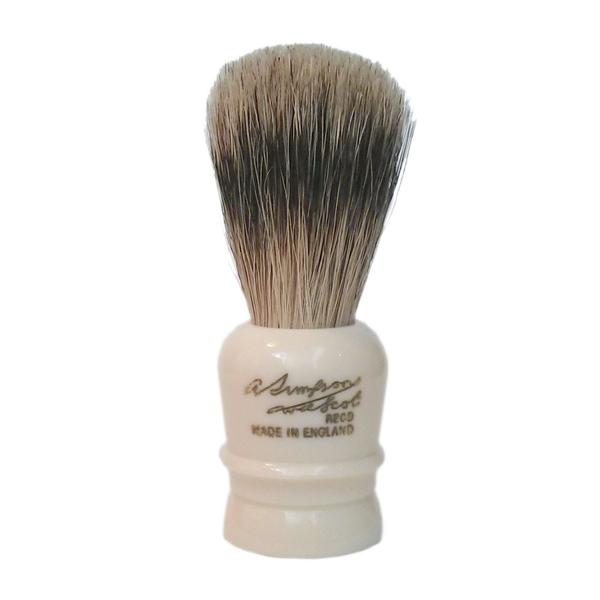 The Wee Scott is the smallest shaving brush made by Simpsons. Presented using Best Badger hair, this shaving brush is small but perfectly formed, stamped with the founders signature.
6. Edwin Jagger Pure Badger £21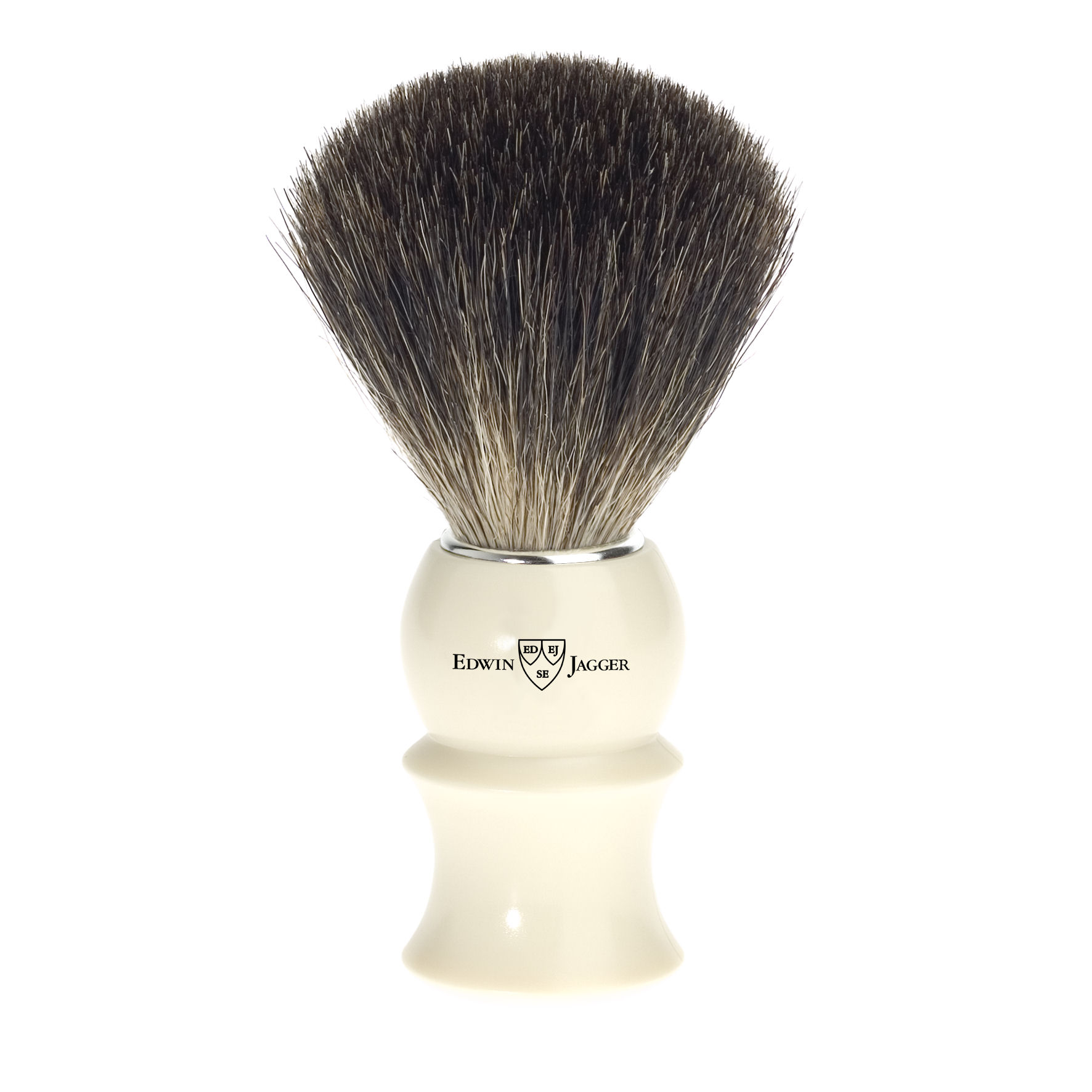 Edwin Jagger is one of the worlds leading manufacturers of shaving products, the quality of their shaving brushes and razors is unsurpassed. The Pure Badger shaving brush is set in an imitation ivory handle. Buy the matching safety razor, shaving brush stand and shaving bowl for the ultimate Christmas gift!
Synthetic & Bristle Shaving Brush
7. Edwin Jagger Black Synthetic Shaving Brush £17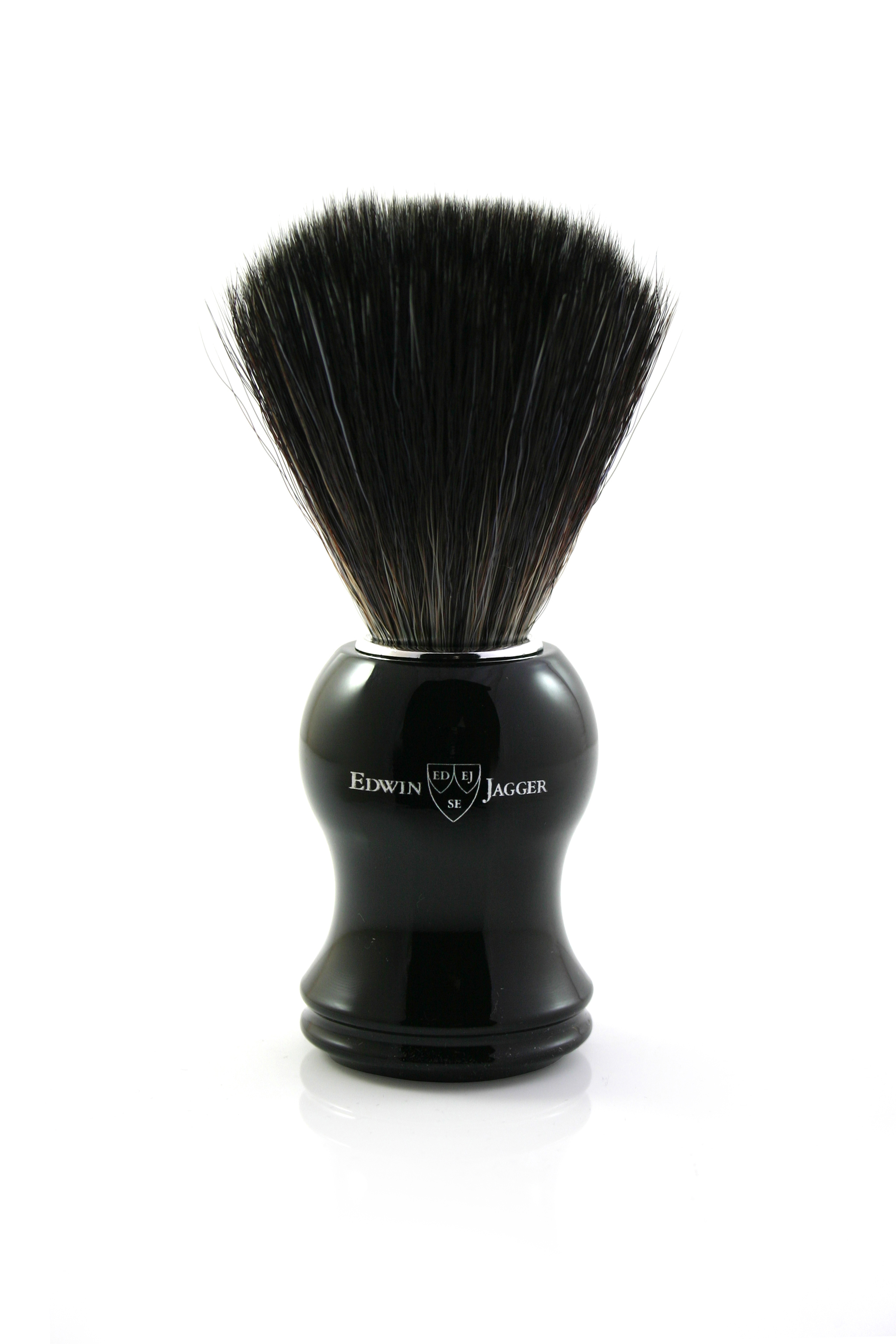 For shavers that prefer a more stiffer feel to their shaving brush, synthetic is a great option. This Black Edwin Jagger shaving brush provides both excellent value for money and style - what more could you want! Matching safety razor, shaving brush stand and shaving bowl also available.
8. Vulfix Pure Bristle No 9 £8.99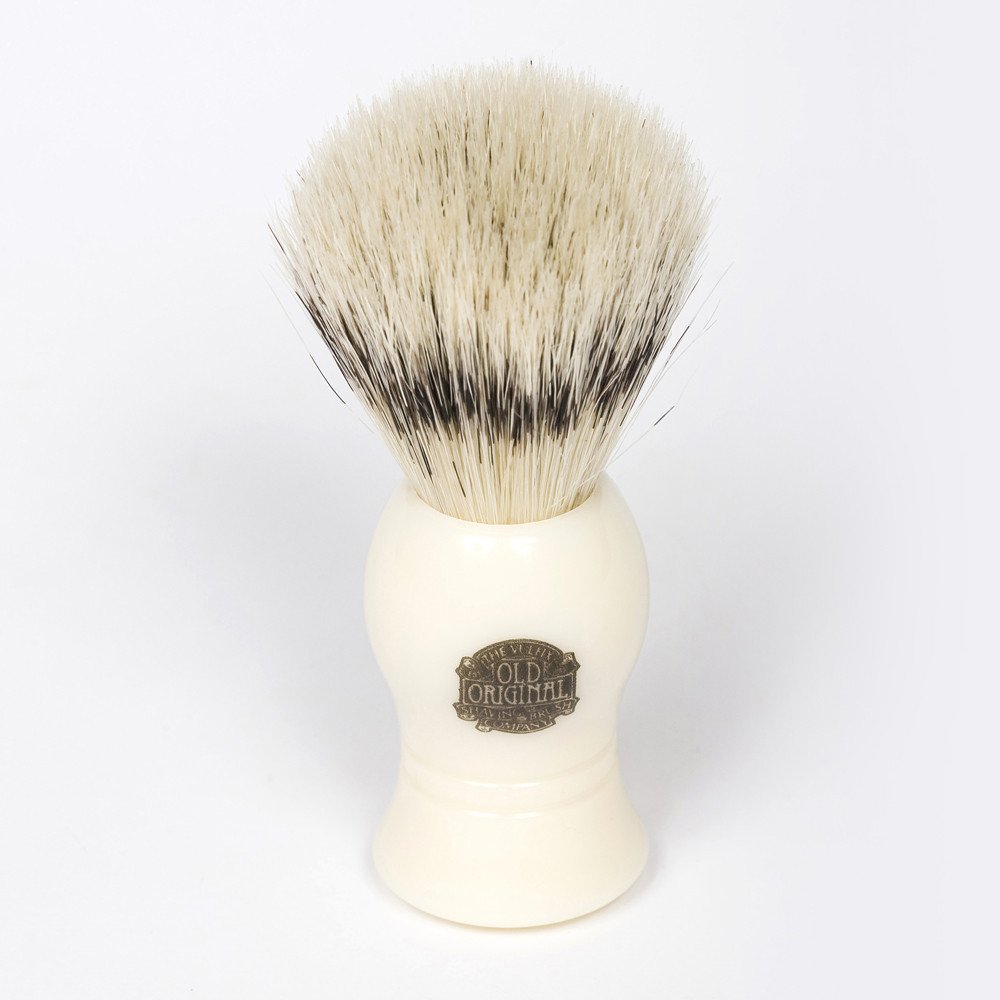 Although a pure bristle shaving brush, the Vulfix No 9 has been made to look like it is constructed of badger hair. A great value shaving brush that would make a perfect stocking filler!
9. Progress Vulfix Pure Bristle VS/2 £6.99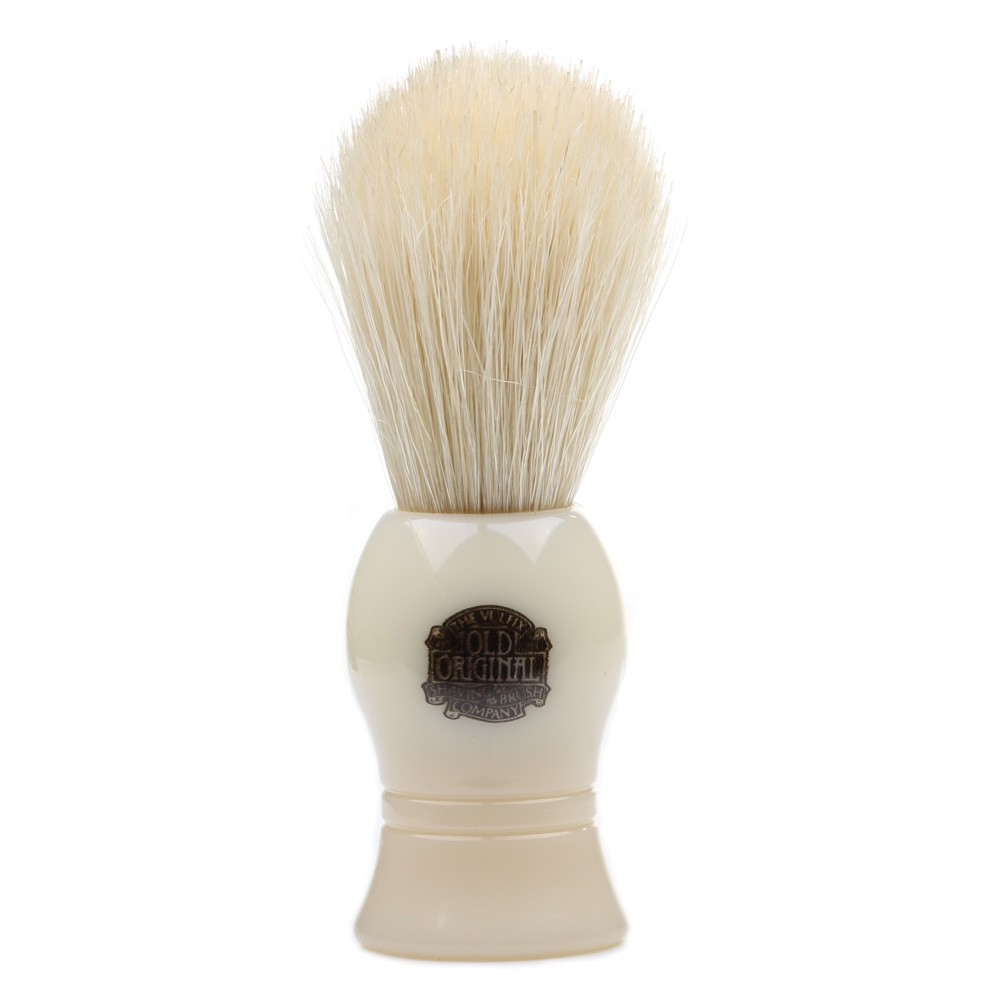 The Progress Vulfix pure bristle shaving brush is manufactured using natural boar bristles, bleached in a soft white colour. An excellent shaving brush to start you off if you are new to wet shaving.
10. Vulfix Pure Bristle No 6 £5.99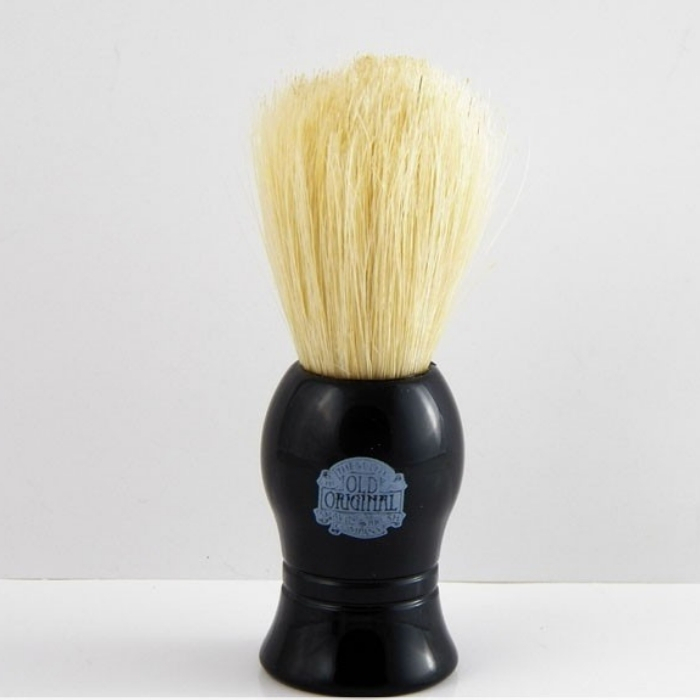 The Vulfix No 6 Bristle Brush is our best value shaving brush! The sleek black moulded handle with bleached hair. With a stiffer feel to this brush it is excellent for lathering hard shaving soap.