The Goodfellas Smile - Italian artisan shaving soap & aftershave
The Goodfellas Smile
Italian artisan shaving brand The Goodfellas Smile has arrived at Agent Shave! Designed for shavers who love using quality products during their shave, with a range to suit every type of shaver. Intense and complex scents take you on a sensory journey with every traditional wet shave.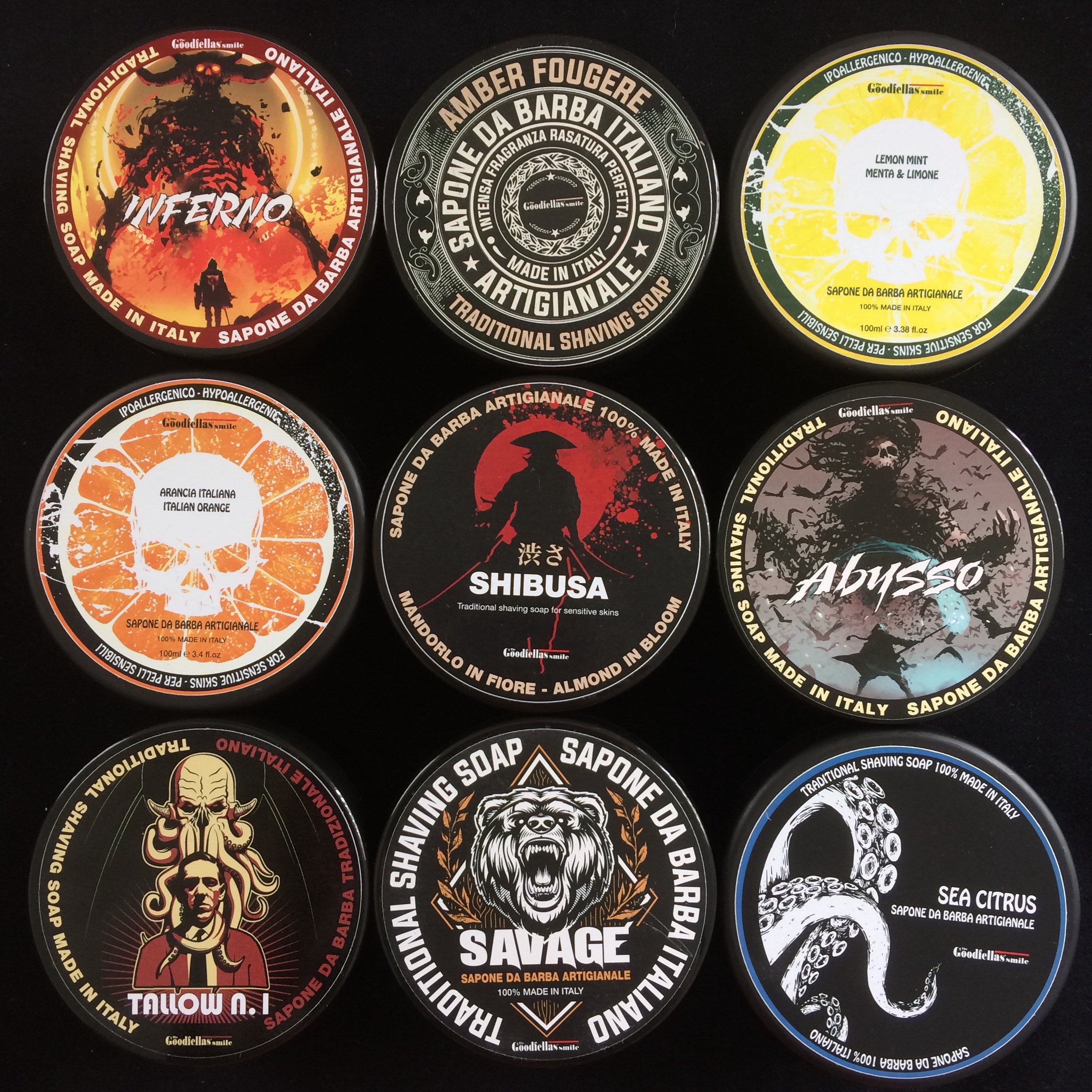 The ingredients are carefully selected, ensuring the shaving soaps produce a rich and voluminous lather with high glide and hydration for your shave. Over time these unfiltered shaving soaps will take on new colouring as oelic acids crystalise.
Lathering with a traditional shaving brush, either in a shaving bowl or directly on your face - The Goodfellas Smile shaving soaps just burst into life.
Hypoallergenic shaving soap for sensitive skin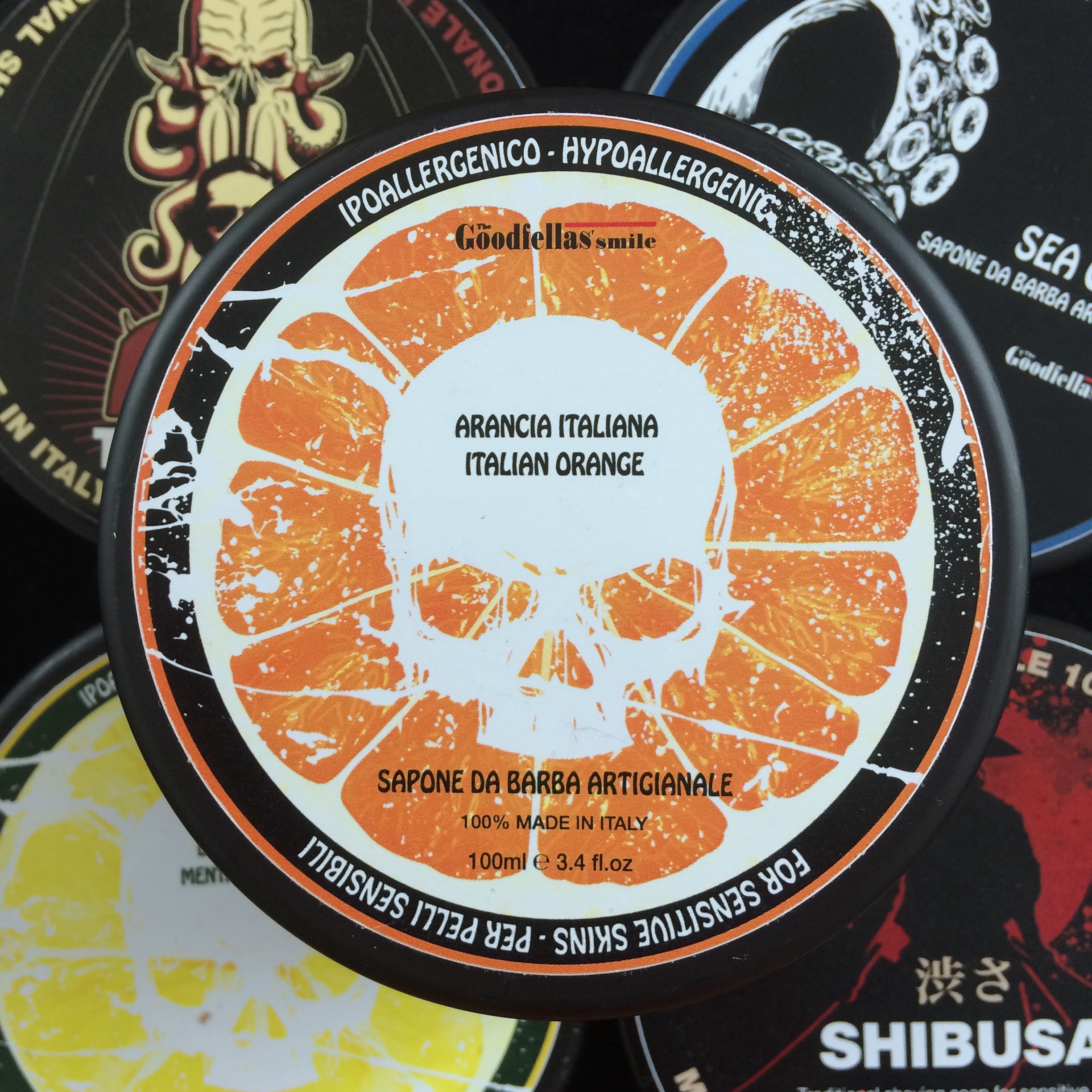 A hypoallergenic shaving soap doesn't have to be boring! Italian Orange & Lemon & Mint are both hypoallergenic and suitable for sensitive skin, with explosive and long lasting fragrance.
The Goodfellas Smile shaving soaps (excluding Tallow N.1 and Inferno) are 100% vegetable, with no preservatives, animal fats, dye or glycerin other than naturally occurring through saponification.
Shibusa is also free from Benzoic Aldehyde, a shaving soap that is designed specifically for those who cannot use a classic almond scent, a known irritant.
If you are looking for an understated shaving soap that you can pair with your own aftershave, Black & White has a delicate, light fragrance that is not too intrusive.
Tallow shaving soap
If it is a tallow shaving soap you are after, The Goodfellas Smile has two: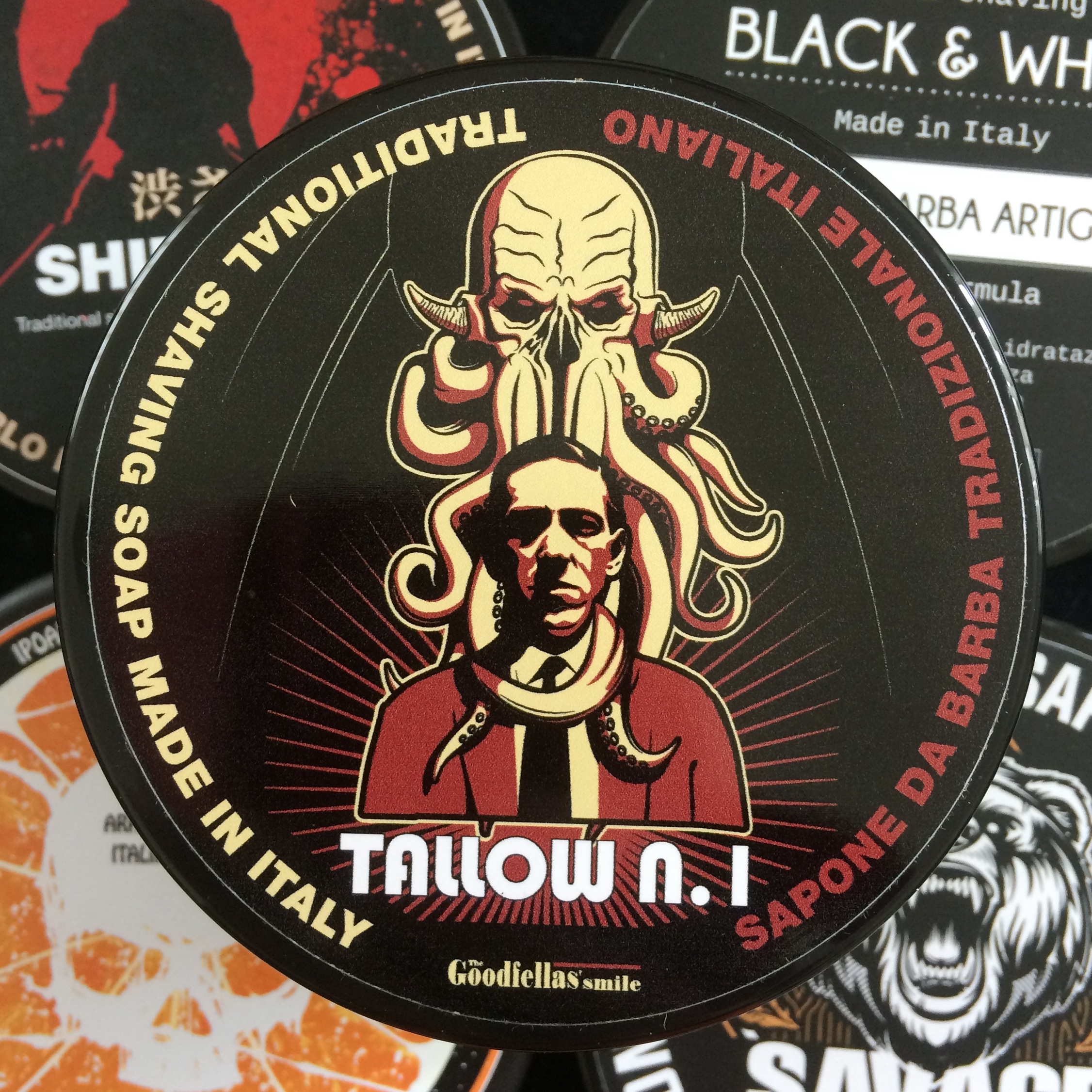 Tallow N.1 - A unique oriental floral shaving soap. Top notes of Cassis, Ylang, Fico and Verde are accompanied by heart notes with Jasmine, Rose, Heliotrope and Orange Blossom. The soft base notes of musk, cedarwood and amber complete this flowery bouquet.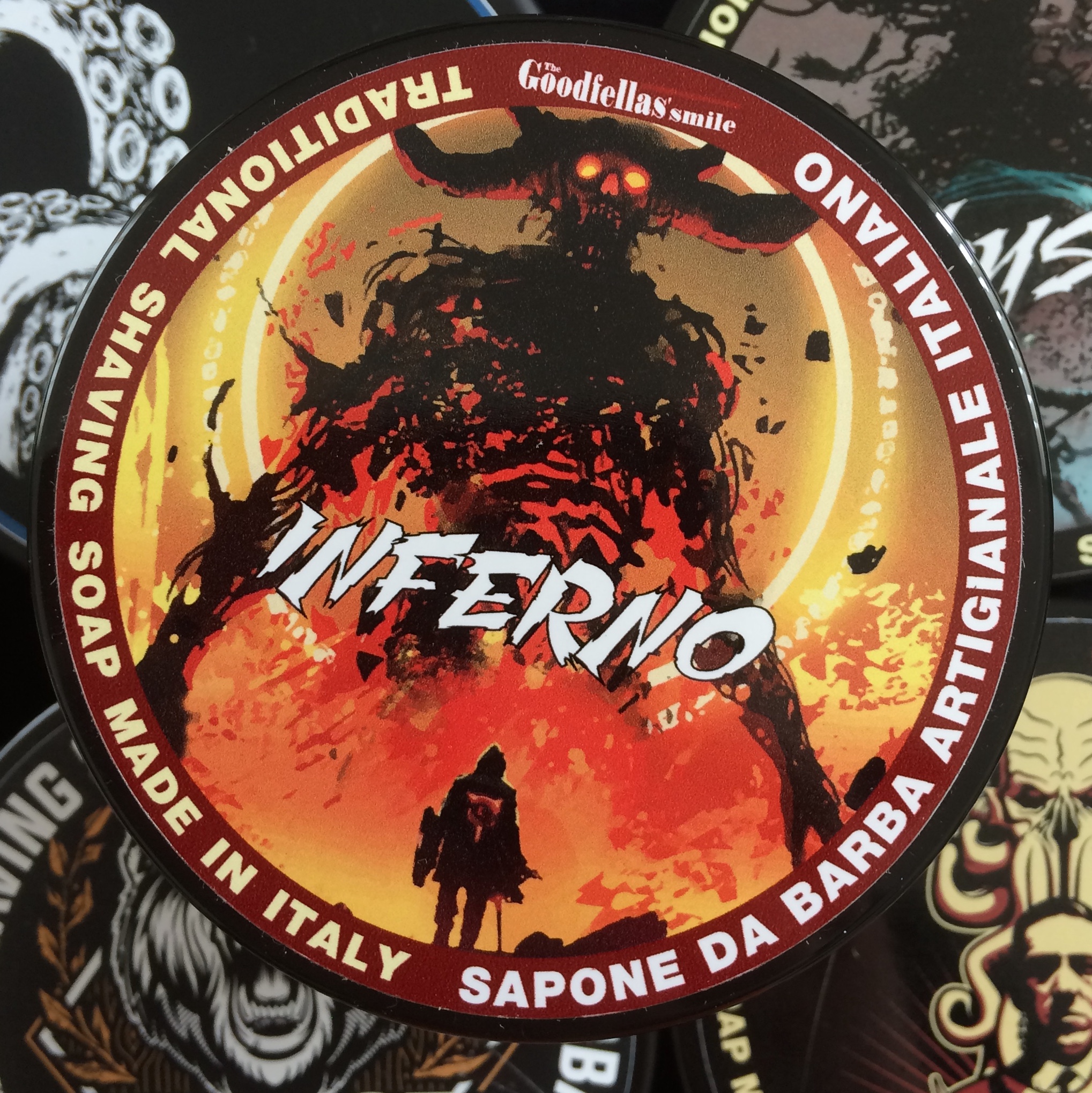 Inferno - A gently heated sensory journey with heart notes of sandalwood, leather and cedarwood.
The Goodfellas Smile Long Lasting Aftershave Parfum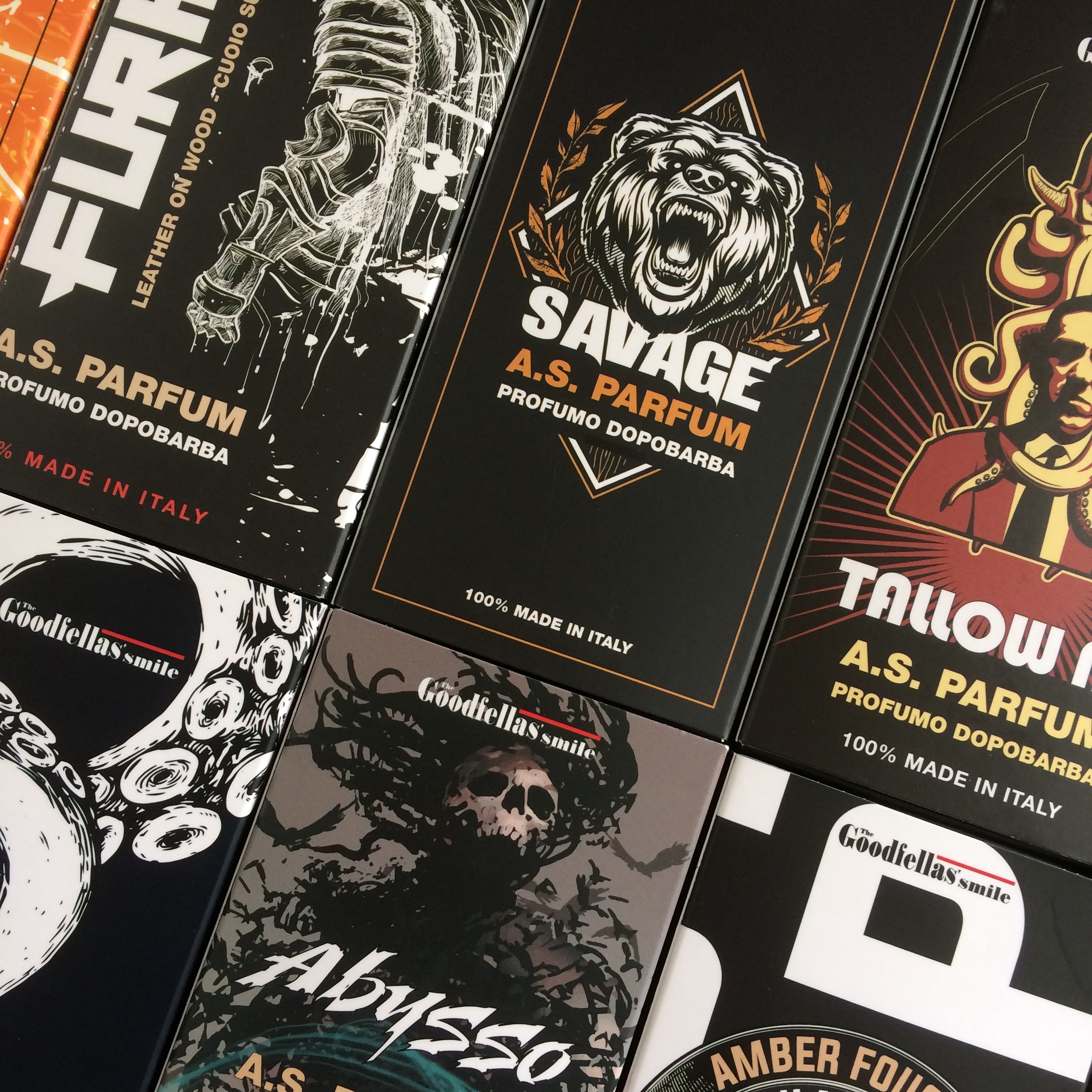 The Goodfellas Smile aftershaves are handcrafted and different to the norm. Made to pair with each of the shaving soaps.
They have combined the the classic properties of aftershave with the longevity of EAU de Parfum, the high concentration of alcohol and fragrance makes for a long lasting and powerful scent. Splash on your face or body for a sensory overload!
We hope you enjoy this new range shavers, as always agents are constantly on the lookout for new artisan brands, keep posted for new arrivals.
Over.