The Best Shaving Soaps for Autumn
The Best Shaving Soaps for Autumn
Wet shaving in the Autumn is a pleasure, but which are the best shave soaps and creams for this time of year?
Tuesday 22nd September 2020 marks the start of Autumn, the transition to cooler weather, leaves falling and with the darker evenings, it is time to roll out the shave soaps and creams that are warming with woody, smokey or earthy scents. At Agent Shave we have picked our favourites to enjoy on these longer evenings:
Oatcake Shaving Soap - Mahogany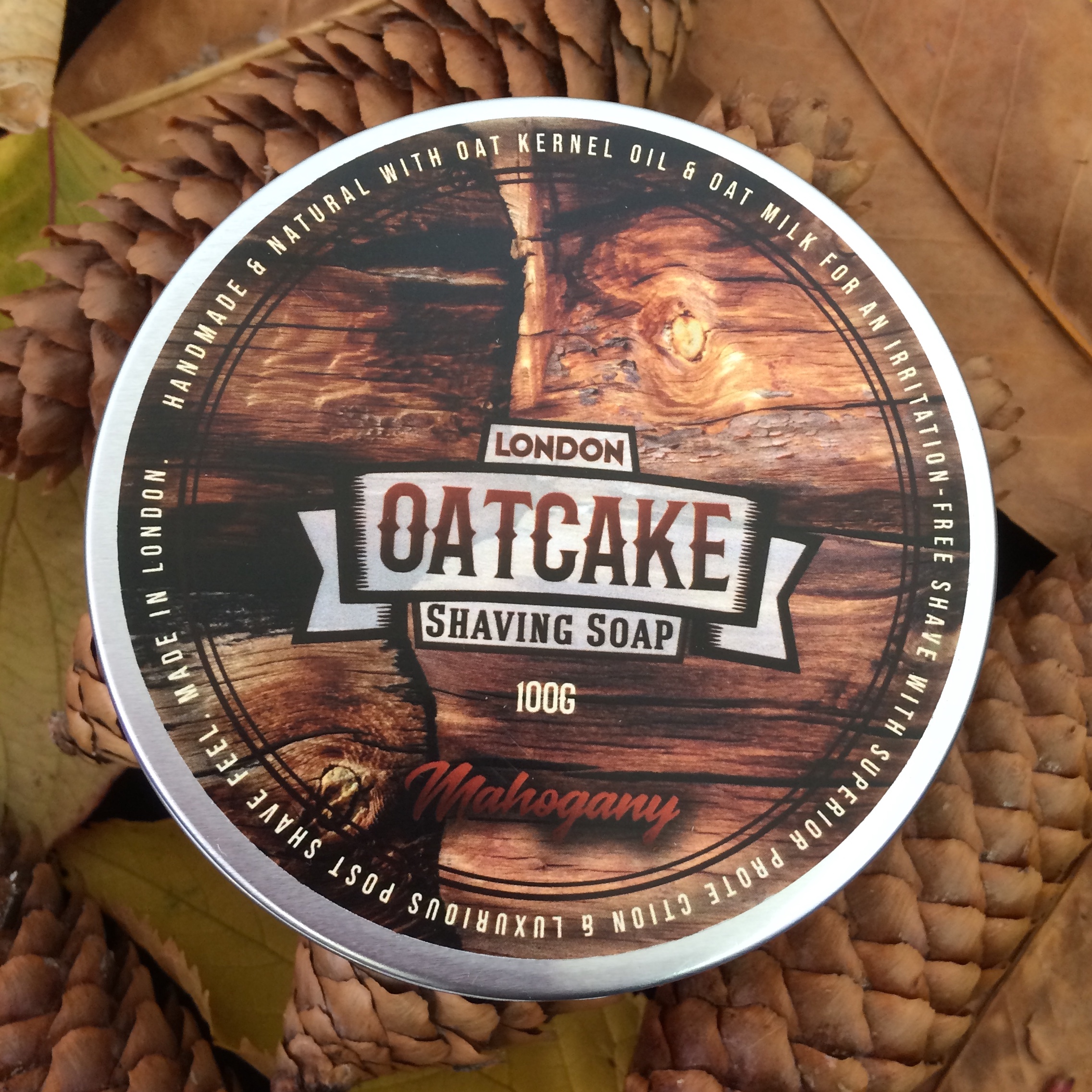 A warming and sweet wood scent, Oatcake Mahogany Shaving Soap is just perfect for this time of year. Artisan hand made in the UK, the small batch shaving soaps from Oatcake are packed full of skin loving ingredients. A luxurious creamy shaving soap with Oud, Caramel and Coffee.
Wickham Soap Co Shamrock Tweed Shaving Soap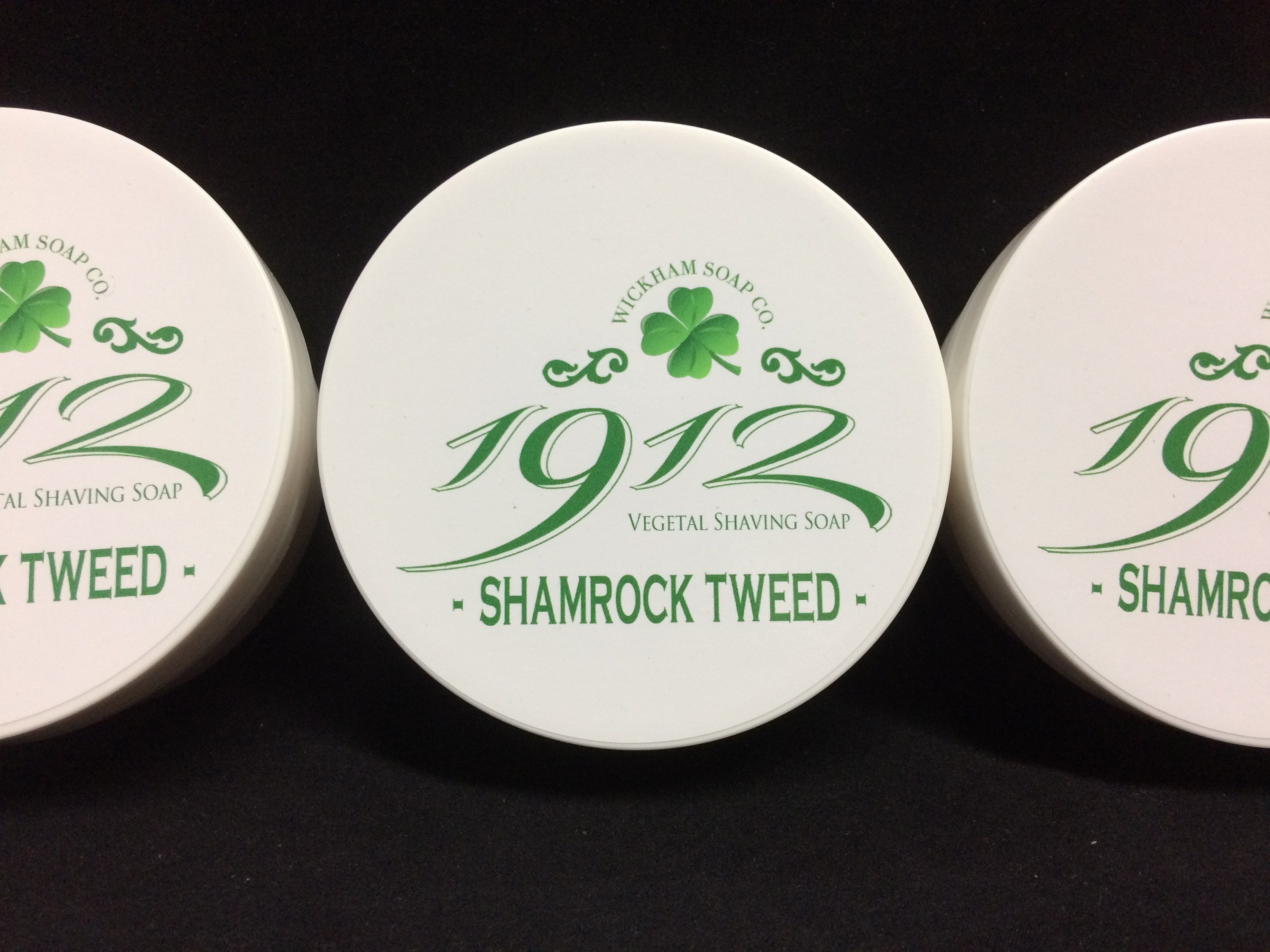 Wickham Soap Co Shamrock Tweed Shaving Soap is a sophisticated blend of green and woody notes. Think weekend walks in the country, wellington boots & a gin in hand - it has that feel to it! An irresistibly seductive scent based on a famous fragrance that has much cult status around the world.
All shaving soaps from Wickham Soap Co are not tested on animals, vegan friendly, paraben free, suitable for sensitive skin and lanolin free.
Phoenix Artisan Accoutrements Harvest Moon Shaving Soap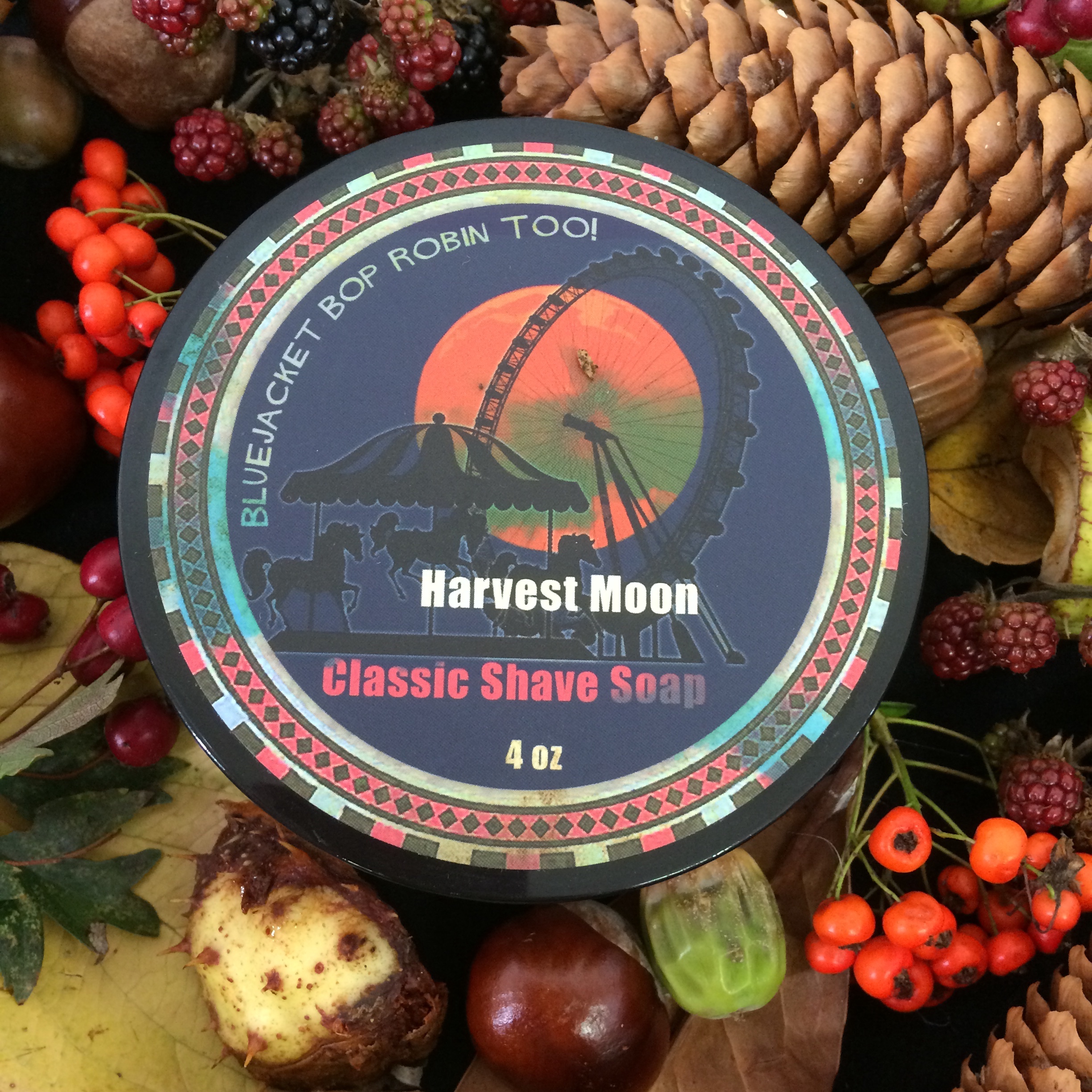 Phoenix Artisan Accoutrements Harvest Moon is a dark and mystical scent! Phoenix Artisan Accoutrements shaving soaps are hand made in the US and are hot filled, small batch and suitable for vegans. This shaving soap brings a warm feeling to any dark night!
By popular demand the matching Phoenix Artisan Accoutrements Harvest Moon Aftershave & Cologne is now also available.
RazoRock Emperor Shaving Soap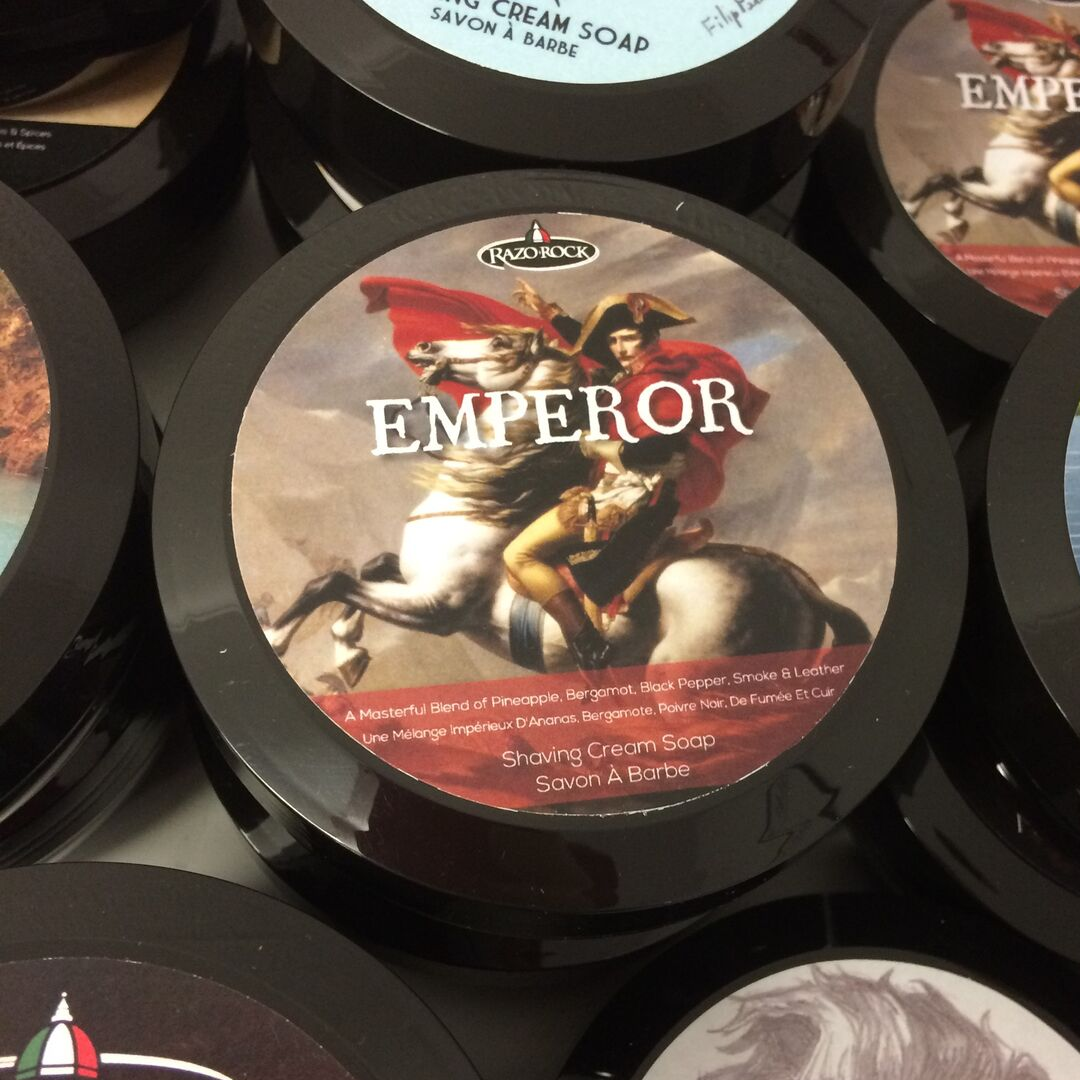 Adored by both sexes, RazoRock Emperor Shaving Soap is a truly masculine scent! The time of year for dinner parties and awards need not be a challenge with Emperor. Inspired by the great Creed Aventus, RazoRock Emperor Shaving Soap has been masterfully blended, the smoke and leather tones pair perfectly with pineapple, pepper and bergamot.
Made with the RazoRock super tallow formula, for an outstanding post shave feel and razor glide!
Taylor of Old Bond Street Cedarwood Shaving Cream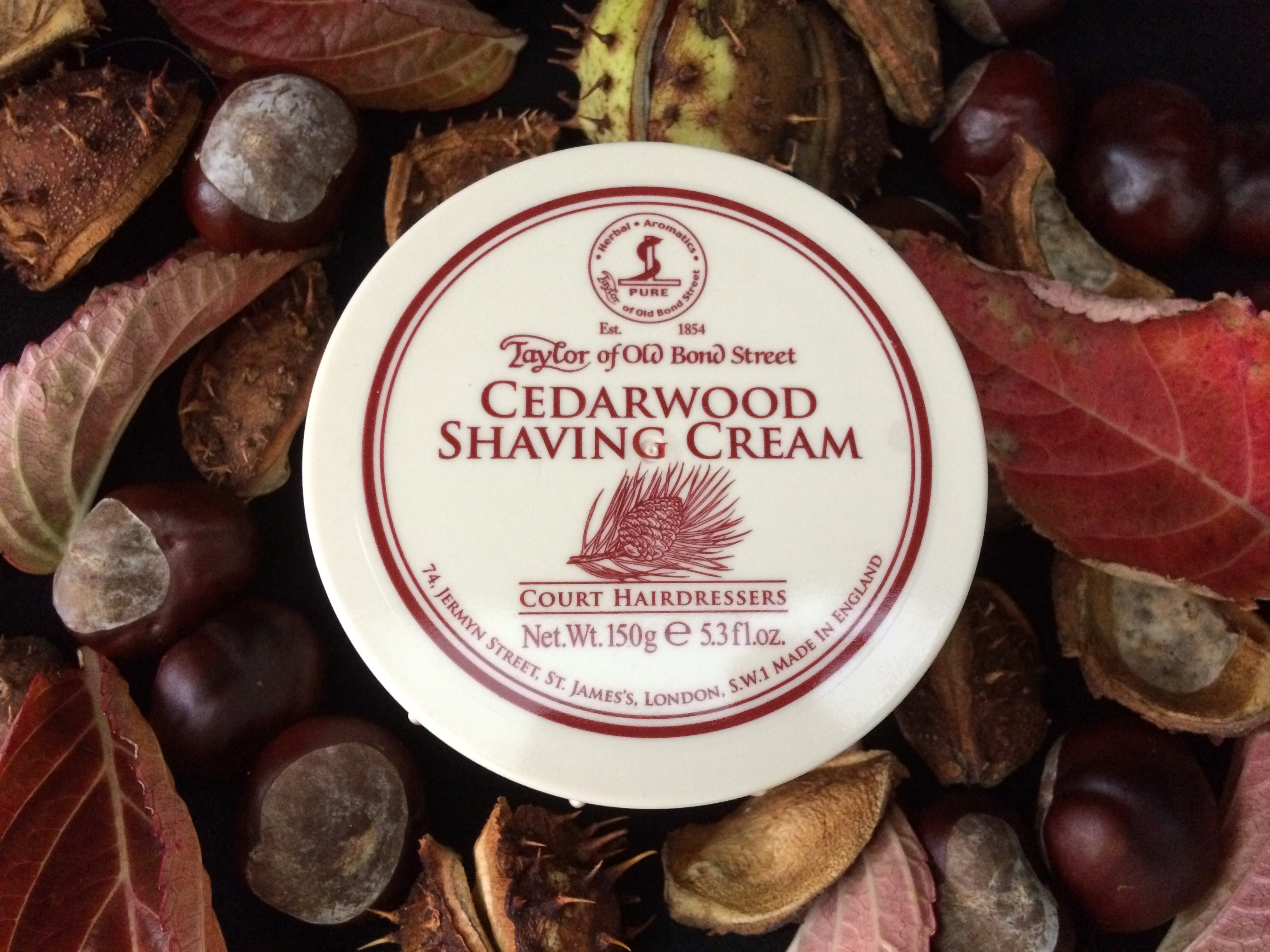 Taylor of Old Bond Street Cedarwood Shaving Cream is a luxurious masculine fragrance. The rich and woody profile is lifted by grapefruit and crisp pepper notes, enriched by sensual musk, vetiver and amber.
The Cedarwood scent produces a grounding aroma that promotes feelings of vitality and wellness. Cedarwood can stimulate blood flow to the skin, giving you a healthy glow - which we all need at this time of year!
Taylor of Old Bond Street is a family run business of over 150 years, the shaving creams are manufactured using only pure and natural ingredients.
The Goodfellas Smile - Inferno Shaving Soap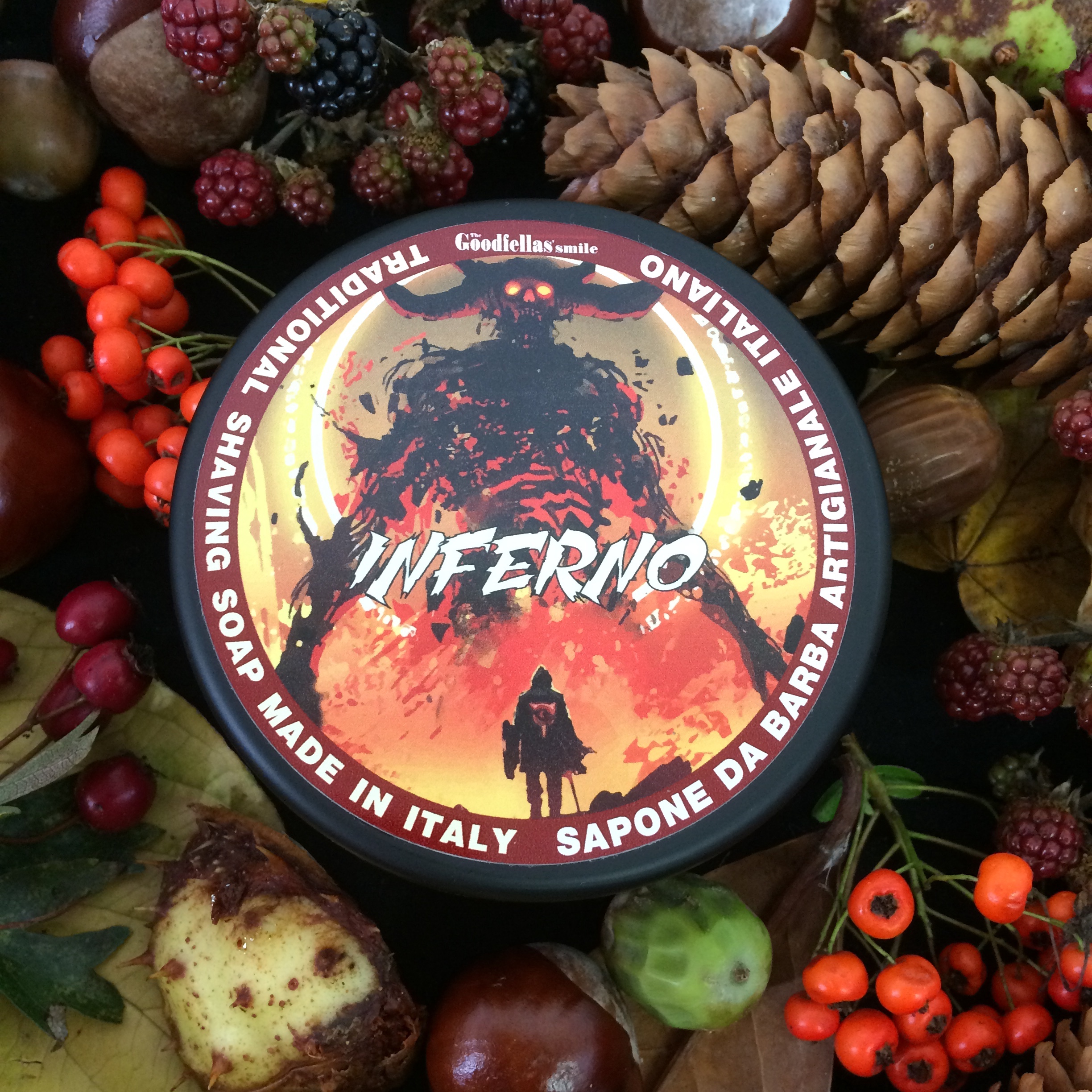 Those cold evenings just got warmer! Like the embers of a fire, Inferno Shaving Soap from The Goodfellas Smile takes your shave on a gently heated sensory journey. Enjoy warming heart notes of Leather, Cedarwood and Sandalwood.
Leather is a primitive scent that lies midway between masculine and feminine scents, primitive, natural and sensual.
The shaving soaps from The Goodfellas Smile are artisan made in Italy, a soft shaving soap for use with a shaving brush.
Phoenix and Beau Spitfire Shaving Soap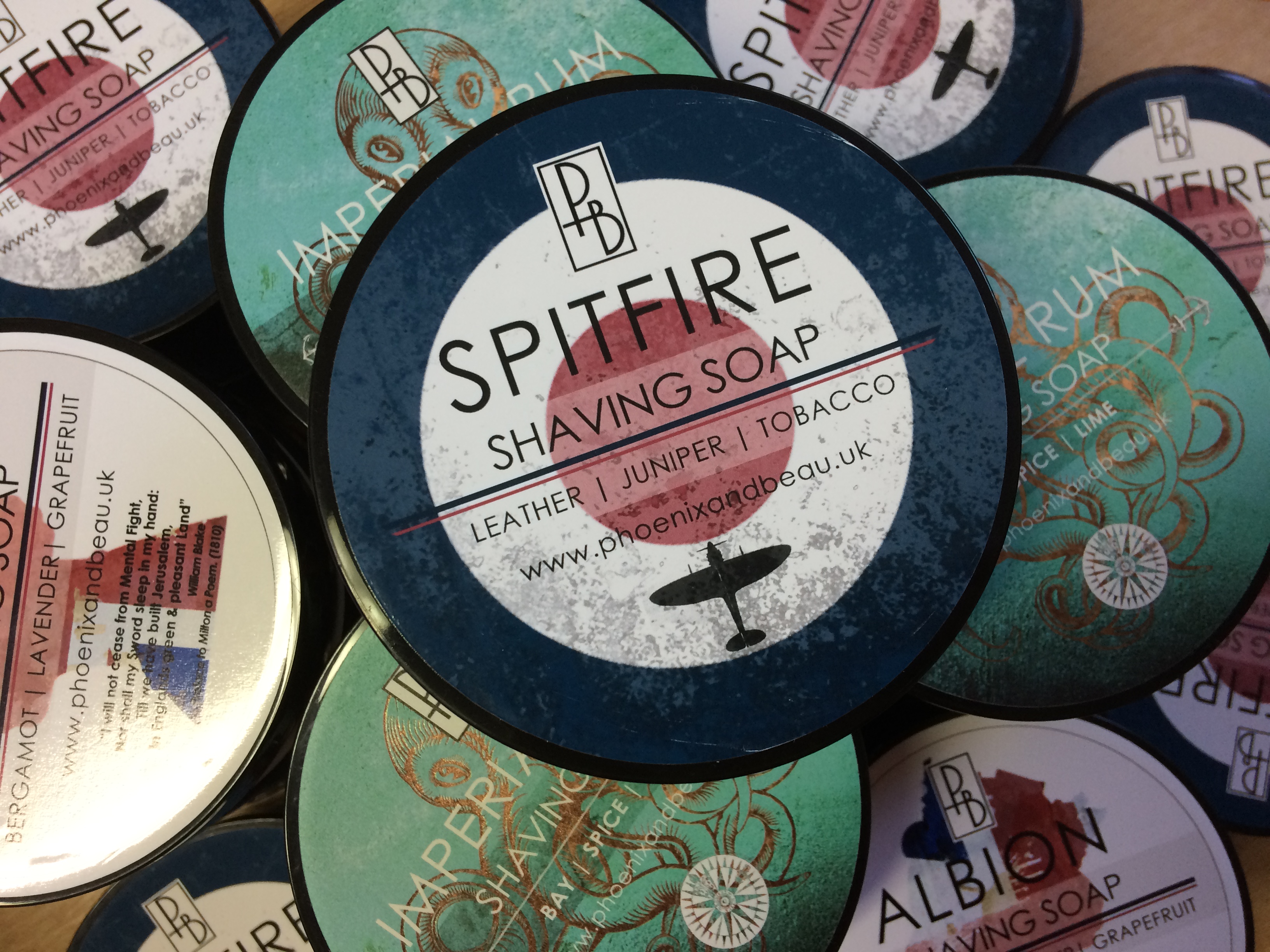 Phoenix and Beau produce small batch shaving soaps in the UK. Spitfire Shaving Soap was produced in memory of the artisans Grandfather, a World War II veteran. The scent of warming Leather and rich Tobacco is combined with the woodiness of Cedarwood. A perfect shave for the time of year when we reflect and remember those family and friends who served our country.
Saponificio Bignoli - Blackberry & Musk Shaving Cream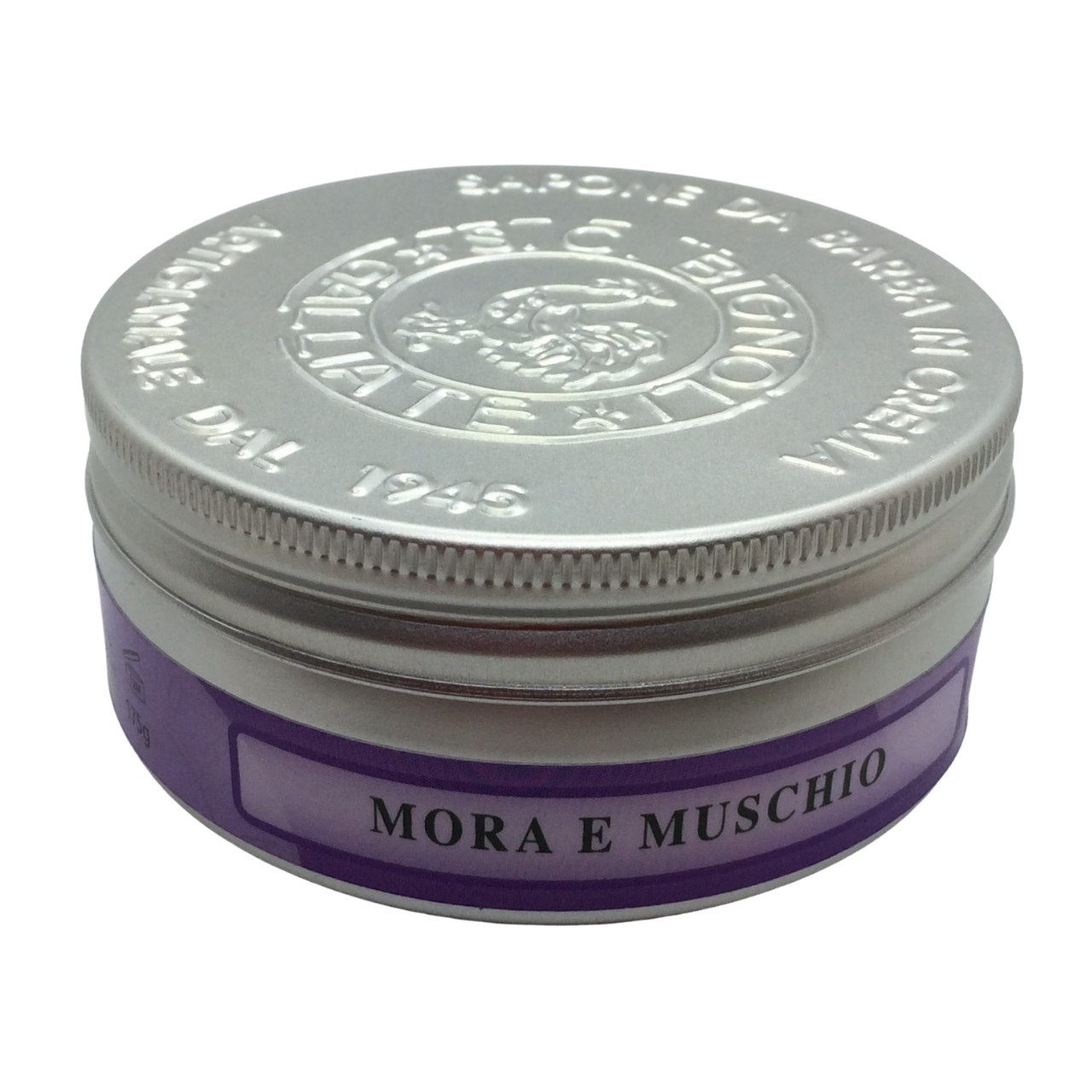 Saponificio Bignoli Mora E Muschio shaving cream is a perfect Autumn shaving staple! Think crisp Autumn mornings, blackberries warming with an earthy musk scent. A wonderfully rich shaving cream with a sweet red fruit scent that is not overpowering.