The Best Artisan Shaving Soaps for Autumn
The Best Artisan Shaving Soaps for Autumn
Wet shaving in the Autumn is magical, but which are the best shave soaps and creams for this time of year?
According to the astronomical calendar Autumn starts on Saturday 23rd September 2023. As the leaves begin to change colour and the air turns crisper, wet shaving enthusiasts have a unique opportunity to adjust their grooming routines to match the essence of the season. Autumn is a time of transition, where the warmth of summer gives way to the cosy embrace of fall. Autumn is the time to roll out the shaving soap and creams that are warming with woody, smokey or earthy scents.
At Agent Shave we have picked our favourite shaving soaps and creams to enjoy on these longer evenings:
Wickham Soap Co Shamrock Tweed Shaving Soap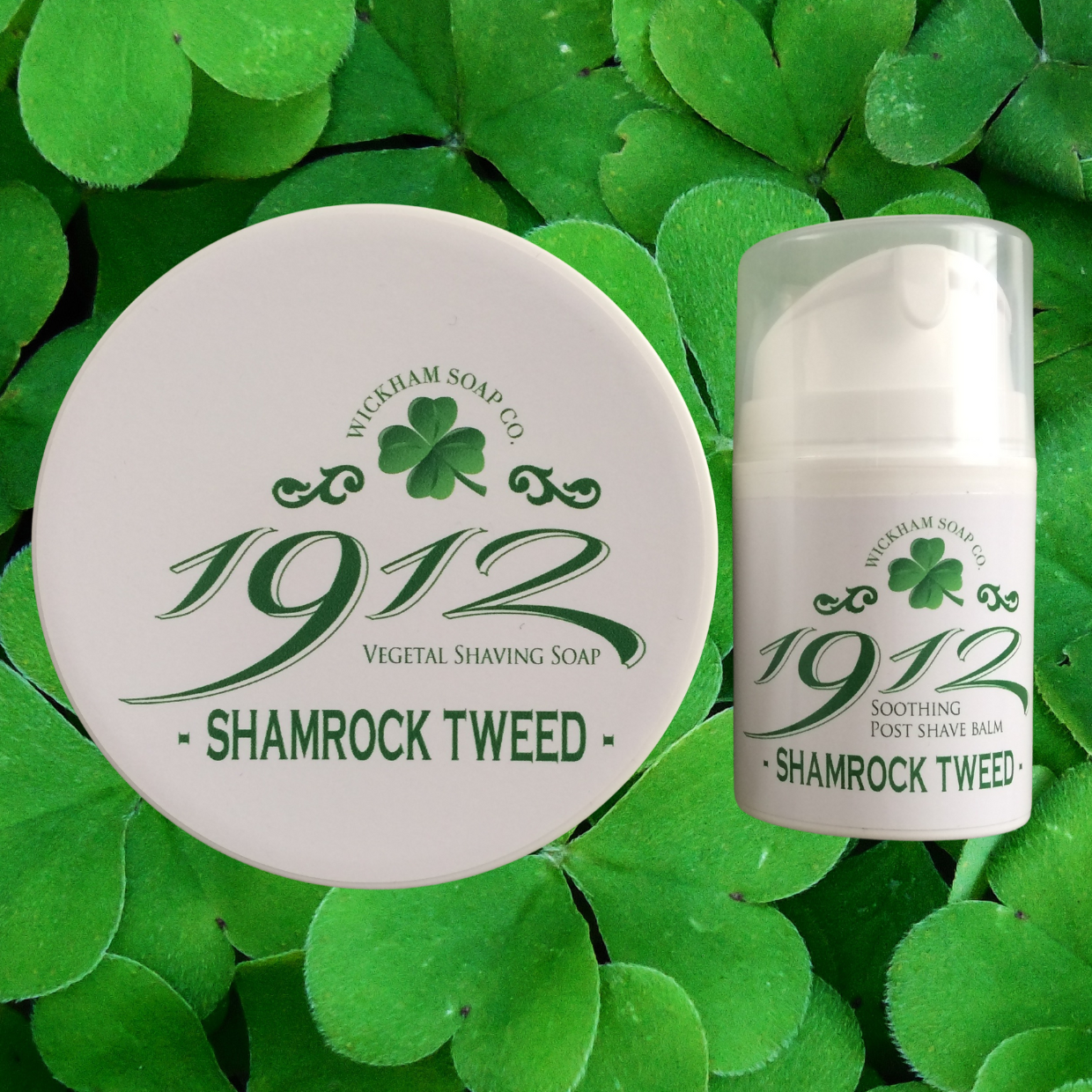 Wickham Soap Co Shamrock Tweed Shaving Soap is a sophisticated blend of green and woody notes. Think weekend walks in the country, wellington boots & a gin in hand - it has that feel to it! An irresistibly seductive scent inspired by the famous Creed Green Irish Tweed scent that has much cult status around the world.
Autumn's arrival often means lower humidity levels and drier air, which can leave your skin feeling parched. Shamrock Tweed shaving soap is thoughtfully formulated with skin-nourishing ingredients that help moisturise and soothe your skin as you shave. This extra hydration is especially valuable during this season, ensuring your skin remains comfortable and supple.
All shaving soaps from Wickham Soap Co are not tested on animals, vegan friendly, paraben free, suitable for sensitive skin and lanolin free.
Phoenix Artisan Accoutrements Harvest Moon Shaving Soap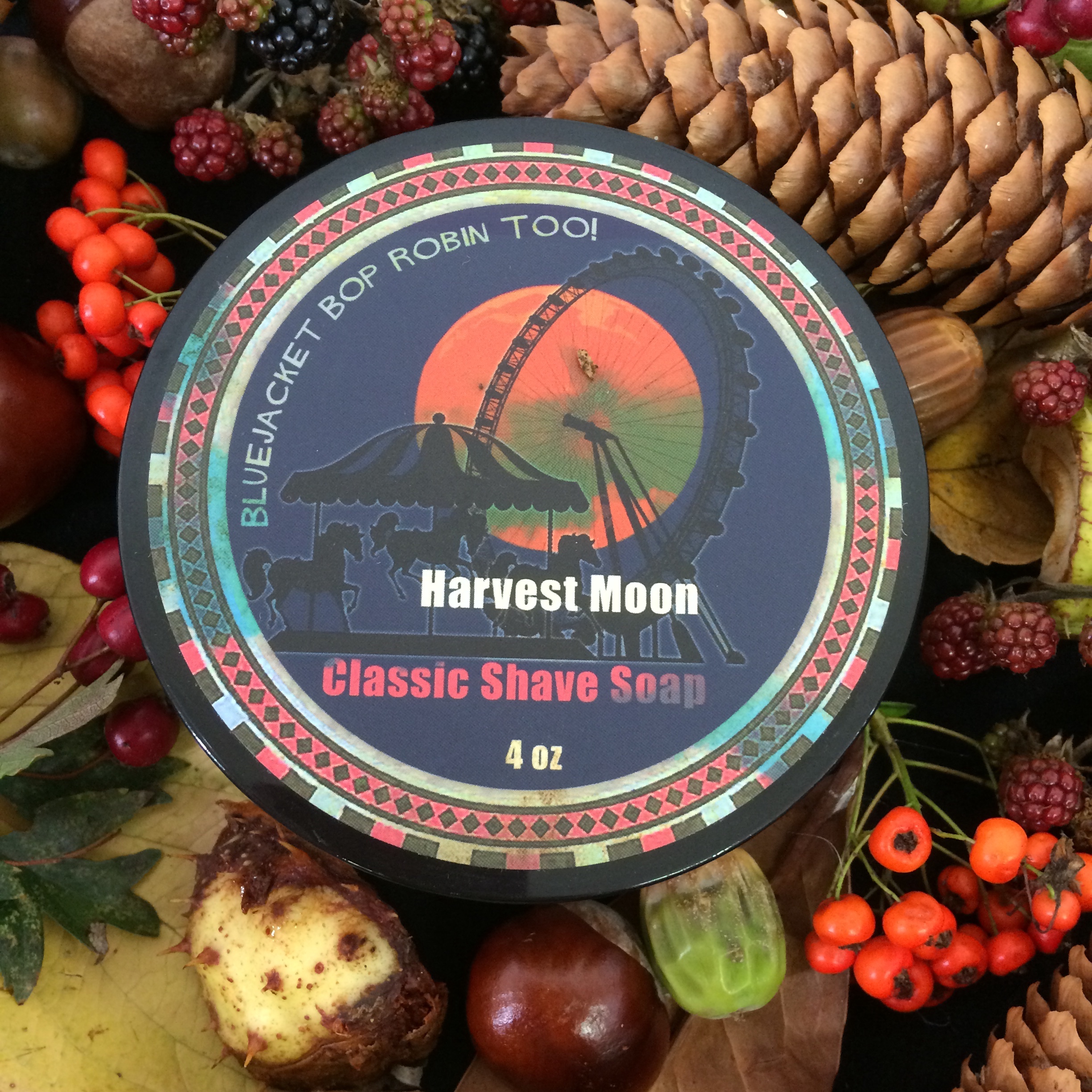 Phoenix Artisan Accoutrements Harvest Moon CK6 Shaving Soap has a dark and mystical scent!
What sets Harvest Moon shaving soap apart is its CK6 super-lather formula. CK6 is a vegan soap base known for its exceptional performance in wet shaving. It creates a dense, creamy lather that provides a superior cushion, allowing your razor to glide effortlessly across your skin. This level of protection is especially crucial as the autumn air can dry out your skin, making it more susceptible to irritation and razor burn.
Phoenix Artisan Accoutrements shaving soaps are hand made in the USA and are hot filled, small batch and suitable for vegans. This shaving soap brings a warm feeling to any dark night!
Taylor of Old Bond Street Cedarwood Shaving Cream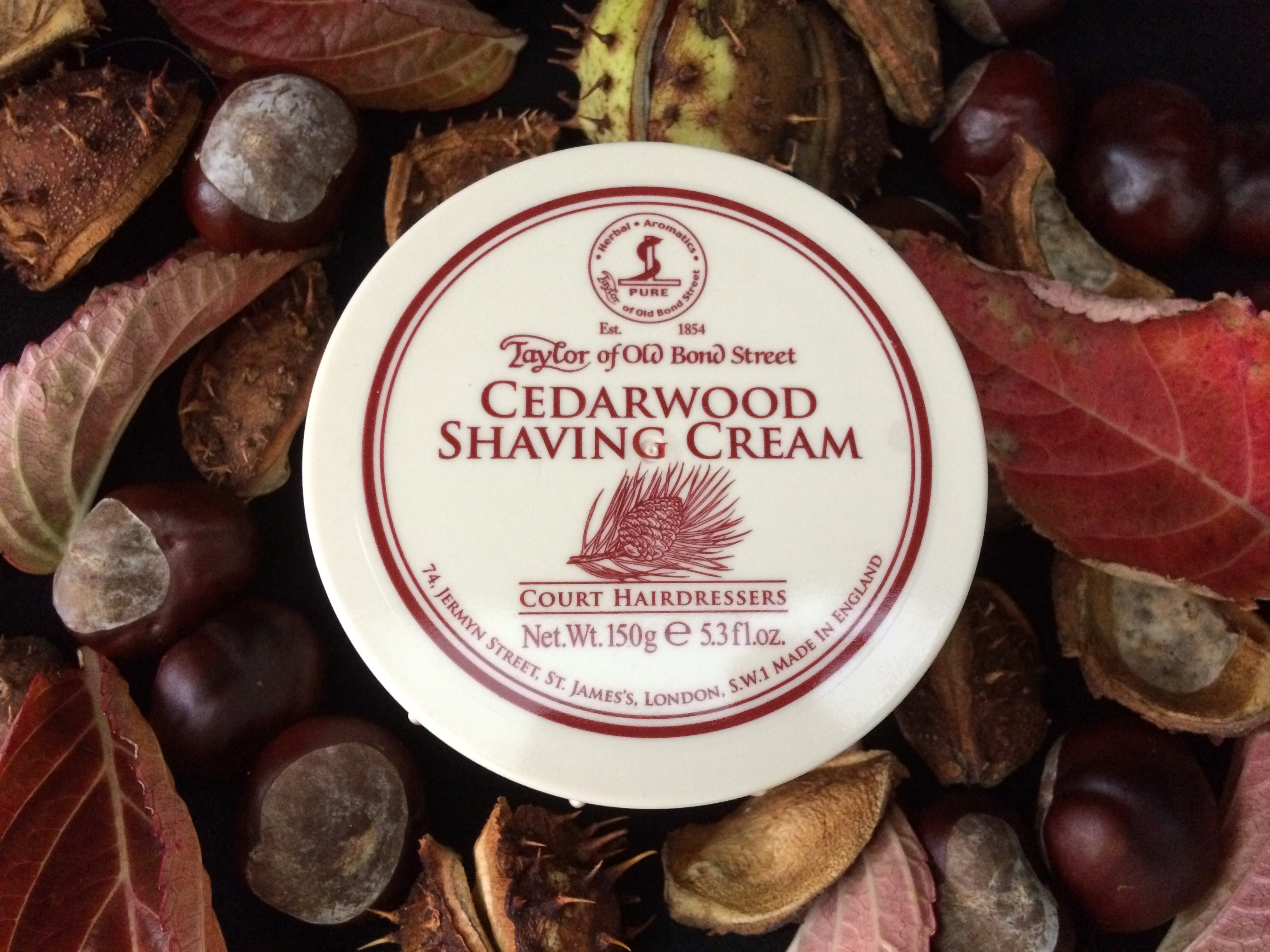 Taylor of Old Bond Street Cedarwood Shaving Cream has a luxurious fragrance is perfectly in tune with the essence of autumn. The rich and woody profile is lifted by grapefruit and crisp pepper notes, enriched by sensual musk, vetiver and amber.
Cedarwood is renowned for its rich, woody aroma, which Cedarwood Shaving Cream from Taylor of Old Bond Street carries this natural and earthy scent, evoking images of serene forest walks and the gentle rustling of fallen leaves. This fragrance not only complements the season but also provides a soothing and calming shaving experience, a grounding aroma that promotes feelings of vitality and wellness.
Taylor of Old Bond Street is an English family run business of over 150 years, the shaving creams are manufactured using only pure and natural ingredients.
Wholly Kaw Fougere Bouquet Shaving Soap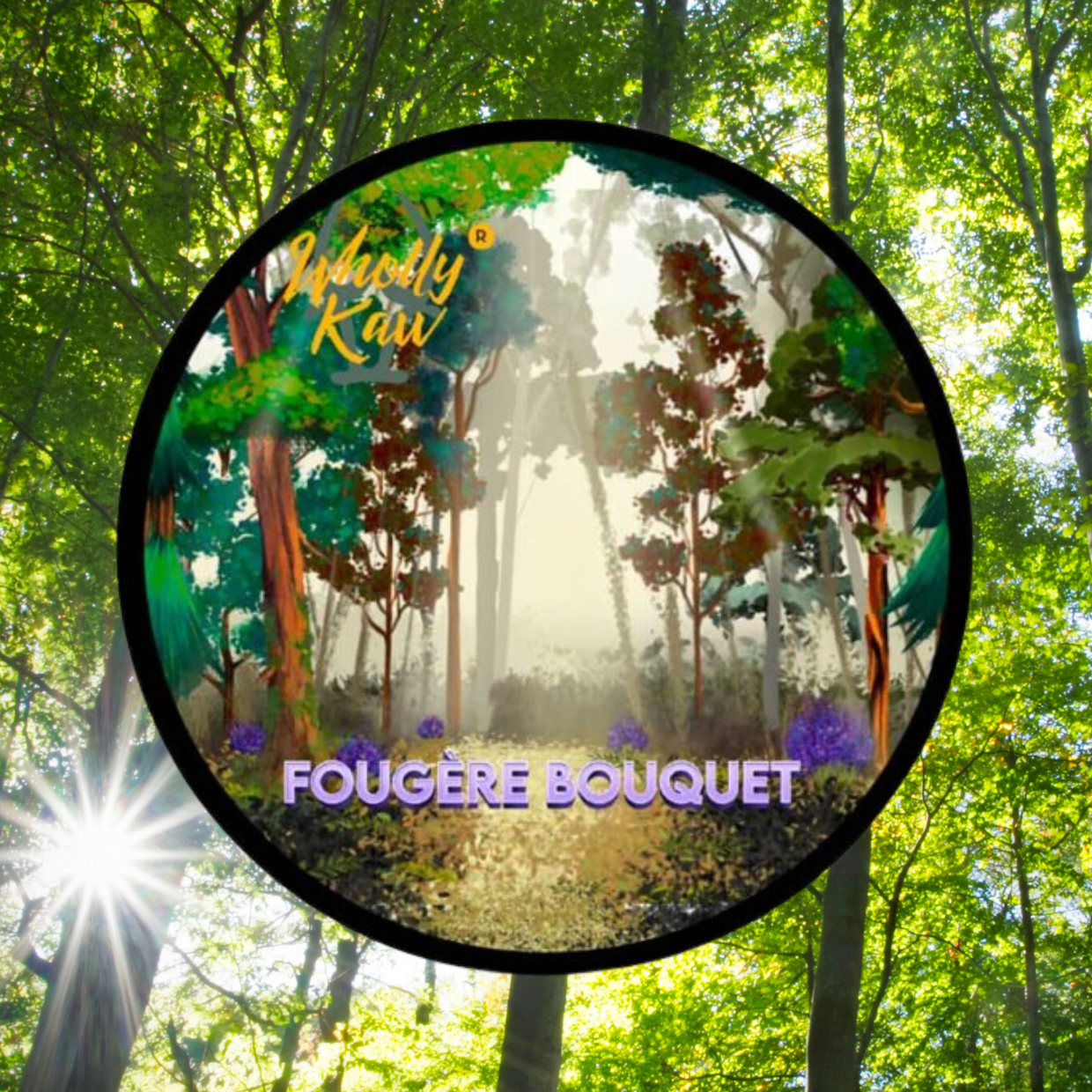 Wholly Kaw Fougere Bouquet Shaving Soap is a harmonious blend that captures the heart of autumn. With top notes of oakmoss, lavender, and bergamot, you're greeted with a refreshing breeze. The middle notes of sandalwood, cedar, and woods add depth and warmth, reminiscent of the cozy embrace of Autumn. The base notes, featuring coumarin, tonka bean, oakmoss, musk, and ambergris, provide the perfect autumnal finish, leaving a lasting impression that's both sophisticated and inviting.
Wholly Kaw have created an artisan shaving soap that is brimming with skin-nourishing ingredients that cater to the changing needs of your skin during autumn.
The Goodfellas Smile - Inferno Shaving Soap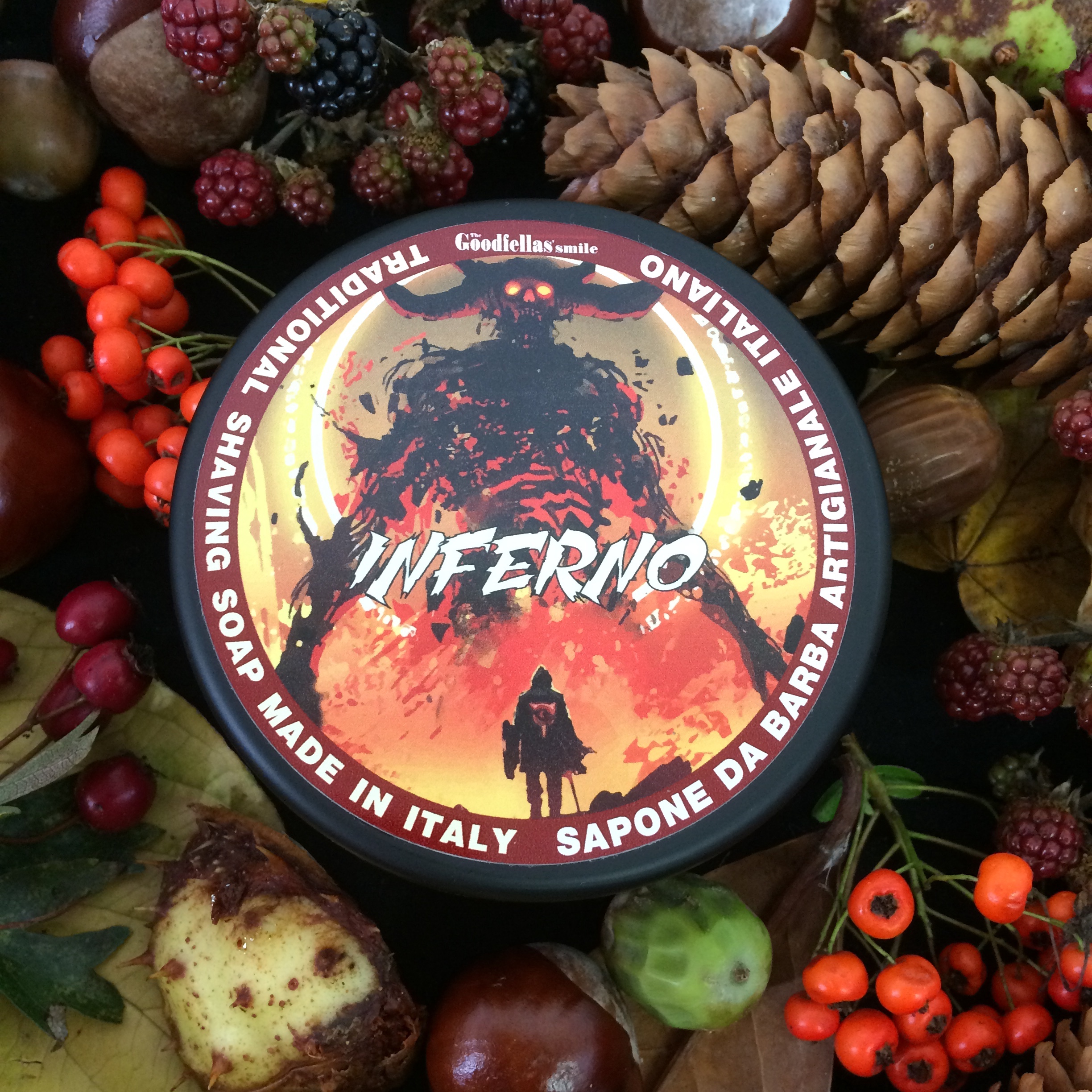 As autumn's vibrant colours paint the landscape and the air becomes crisper, it's time to adapt your grooming routine to the changing season. The Goodfellas' Smile Inferno Shaving Soap is a fiery and fantastic pick for your autumn grooming routine.
Those cold evenings just got warmer! Like the embers of a fire, Inferno Shaving Soap from The Goodfellas Smile takes your shave on a gently heated sensory journey. Enjoy warming heart notes of Leather, Cedarwood and Sandalwood.
Leather is a primitive scent that lies midway between masculine and feminine scents, primitive, natural and sensual.
The shaving soaps from The Goodfellas Smile are artisan made in Italy, a soft shaving soap for use with a shaving brush.
Fine L'Orange Noir Shaving Soap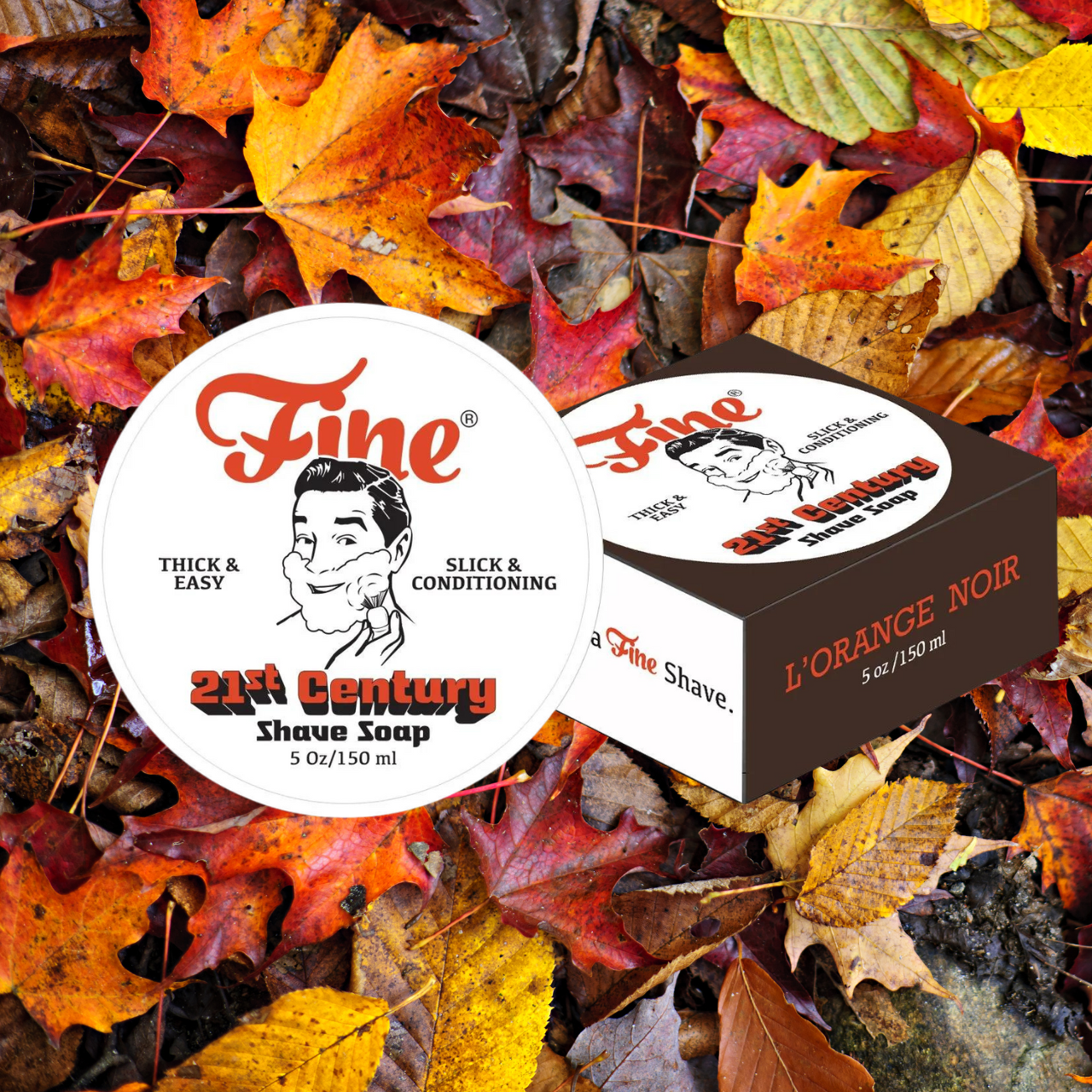 Fine L'Orange Noir Shaving Soap just embodies an Autumn scent. An alluring and comfortingly familiar scent for your wet shave. The versatile nature of L'Orange Noir allows it to seamlessly transition from the bright, sunny days of early autumn to the cooler, more subdued tones of late autumn.
Its citrusy top notes provide a refreshing start to the season, while the deeper, earthy undertones add warmth and depth as the season progresses. This adaptability ensures that you can enjoy this shaving soap throughout the entire autumn season.
Fine Accoutrements are an artisan wet shaving brand from the USA with the range of shaving soaps artisan made in Italy.
Ariana & Evans Bhang VR1 Shaving Soap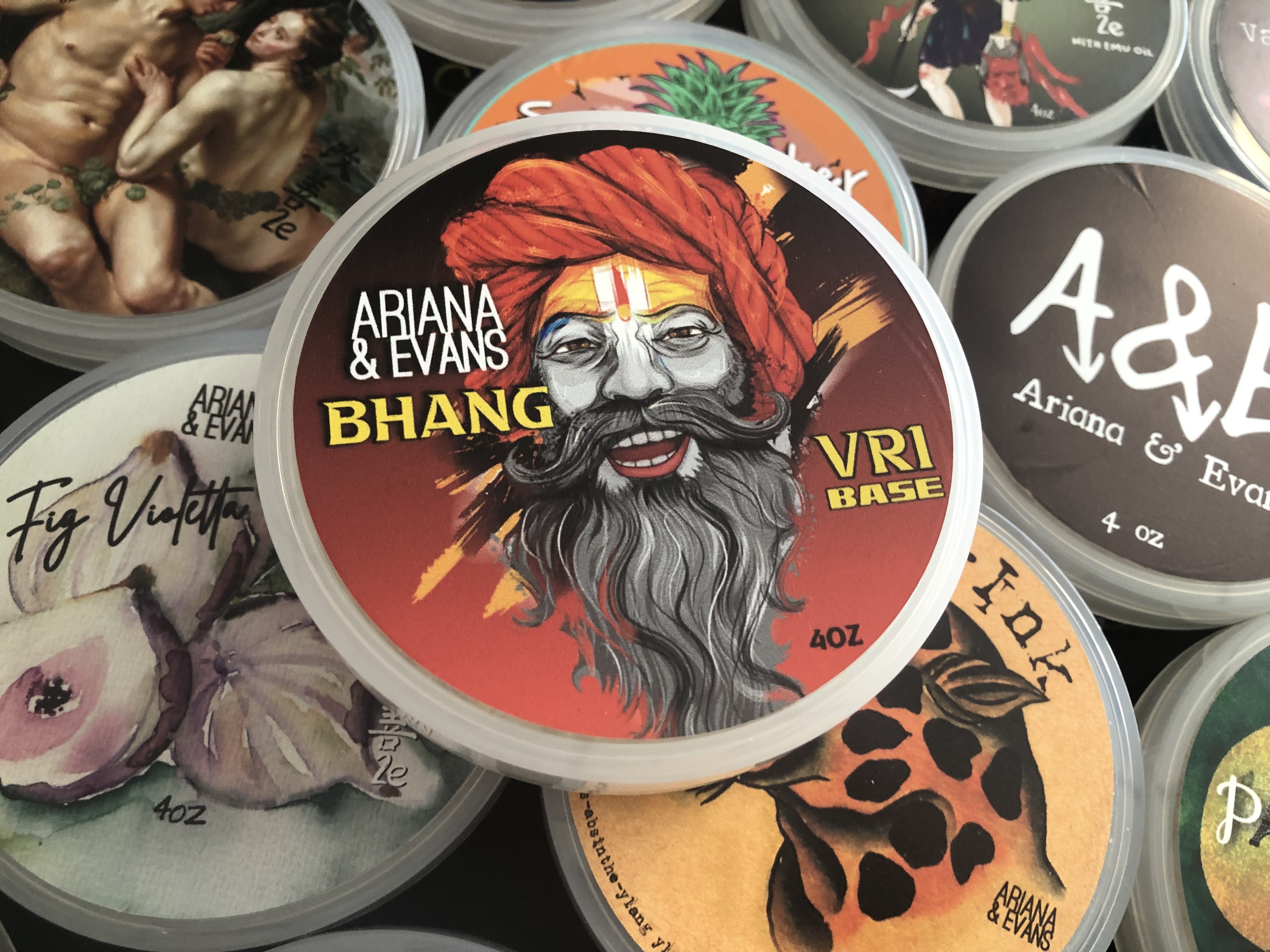 Now who wouldn't want a shaving soap called Bhang that is just perfect for a seasonal shave around bonfire night! An explosion of spices makes for a great wet shave from Ariana and Evans. This unique fragrance blend features the earthy notes of cannabis, complemented by bright and spicy accents. The result is a complex aroma that captures the essence of the fall season, making it an ideal choice for those looking to immerse themselves in the ambiance of autumn.
Autumn often brings drier air, which can lead to skin dryness and discomfort. The VR1 Shaving Soap - Bhang is formulated with skin-friendly ingredients that help hydrate and nourish your skin. The added moisture is particularly beneficial during this season, as it helps combat the effects of cooler temperatures and lower humidity levels, leaving your skin feeling refreshed and rejuvenated.
Zingari Man The Explorer Shaving Soap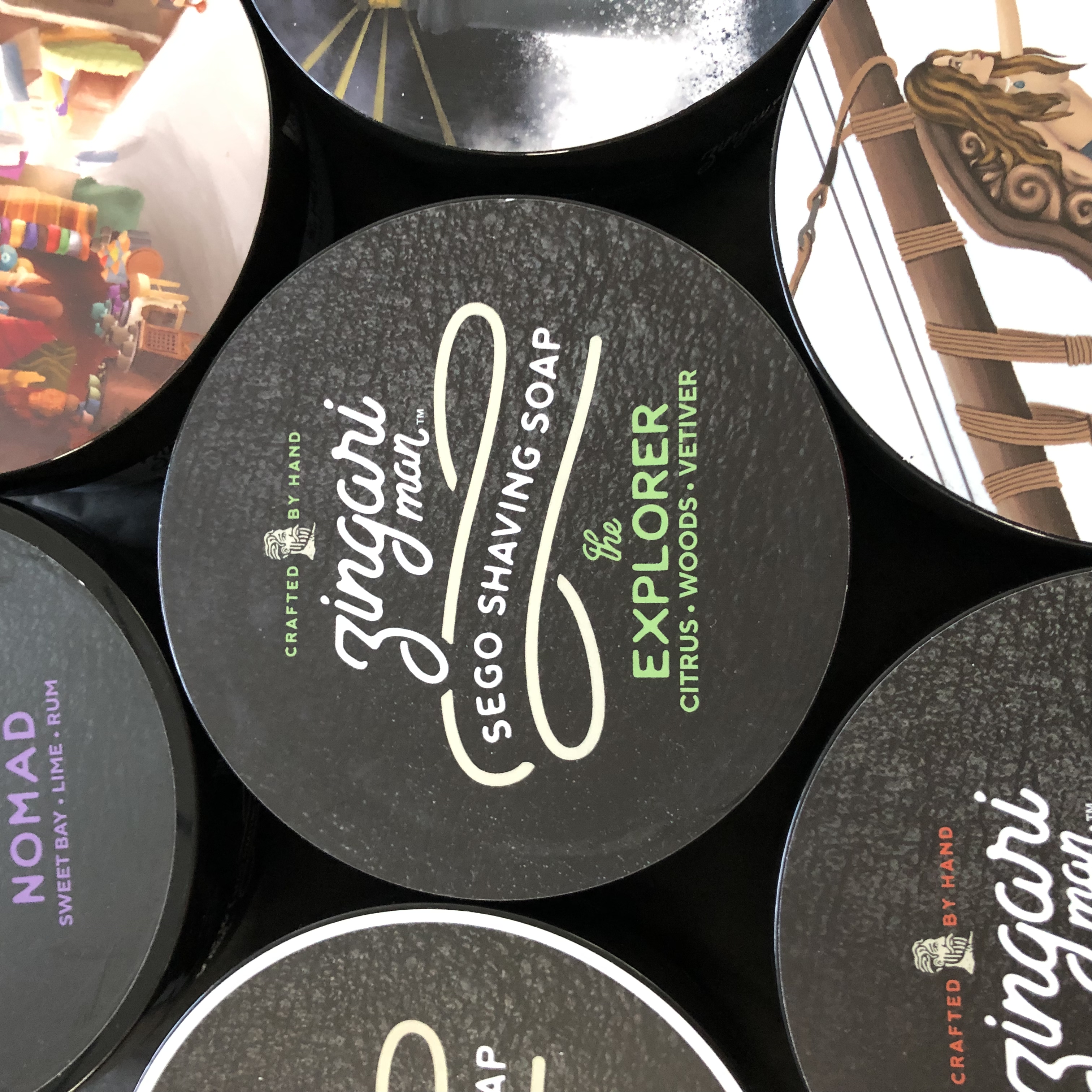 What truly makes Zingari Man The Explorer Shaving Soap unique is its captivating scent profile. It transports you deep into the heart of a lush forest, striking a perfect balance between earthy woods and the sweet cleanliness of citrus. This scent is the embodiment of autumn adventures, offering a fragrant journey that elevates your wet shaving experience to new heights.
As autumn paints the world in warm hues and cool breezes, make Zingari Man's The Explorer Shaving Soap your trusted companion for a wet shave that not only meets but exceeds your expectations. With its tallow-based excellence and adventurous scent profile, this shaving soap is guaranteed to impress, making your autumn grooming routine an unforgettable experience!
Zingari Man Shaving Soaps are artisan made in the USA, providing an elite-level performance, ensuring that your wet shave is nothing short of impeccable.