The Best Tobacco Shaving Soap
The best tobacco shaving soap
Tobacco scented shaving soap can deep and complex - one of the finest scents a gentleman can use for his wet shave. In general, a tobacco scent doesn't always have a great reputation with the thought of stale cigarette smoke often coming to mind. Shaving soap artisans strive debunk this myth by creating the perfect tobacco scent - from classic Italian Toscan cigar to the sweeter scent of the tobacco flower.
Which tobacco shaving soap should you use for your shave? At Agent Shave we have picked the best tobacco shaving soaps for your wet shave.
Classic Tobacco Shaving Soap
Bold and masculine, there is something about the classic tobacco scent. Whether it evokes memories of Grandfathers pipe smoking or the powerful image of the rich cigar smoking gangster - classic tobacco is a scent favoured by many traditional wet shaving fans.
1. Phoenix Artisan Accoutrements - Cavendish Shaving Soap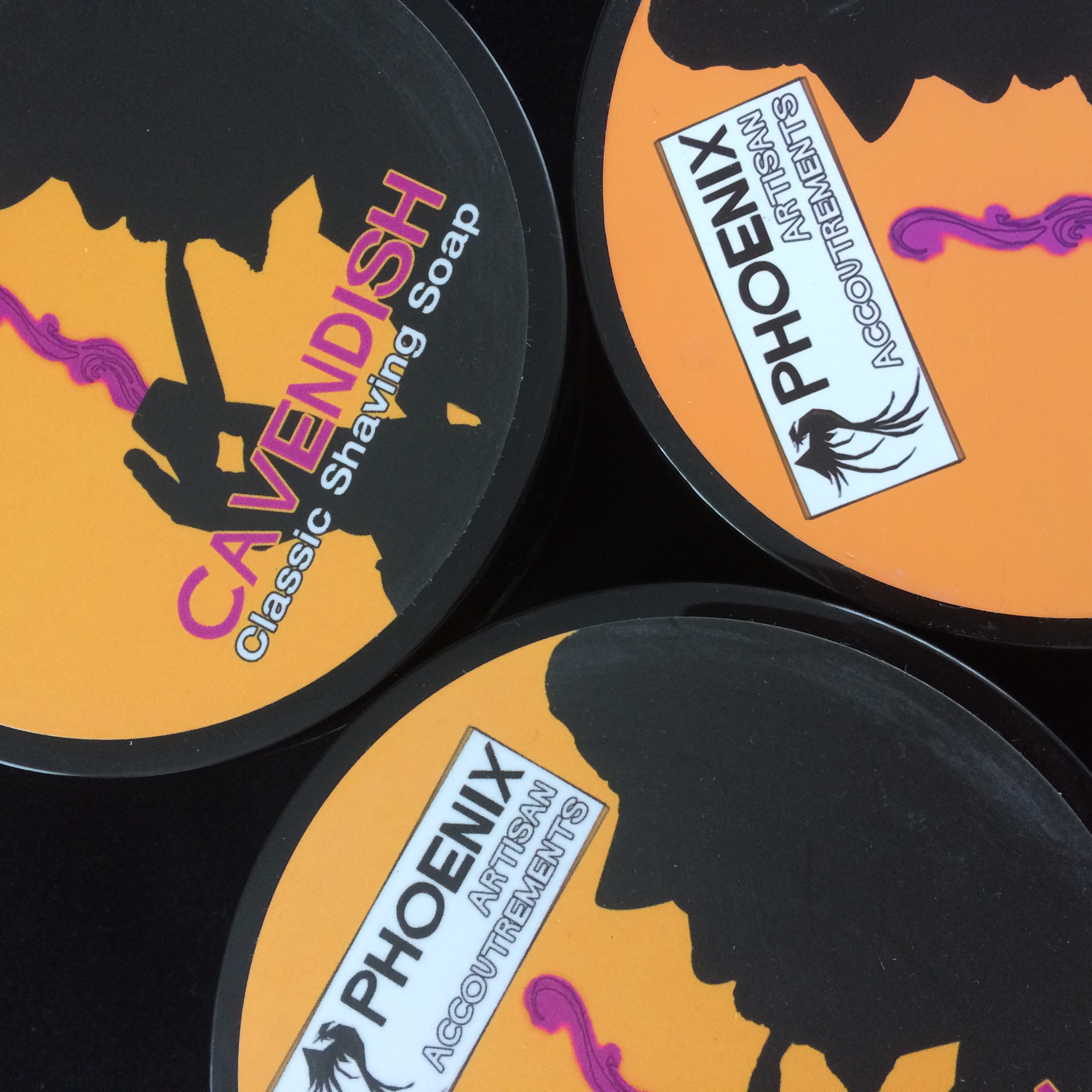 Phoenix Artisan Accoutrements Cavendish shaving soap is a rich and aromatic scent of pipe tobacco. A personal favourite of the artisan, with an aromatic blend of Dark Kentucky and Burley tobacco. Rustic and exquisite, Cavendish is reminiscent of a pipe smokers tobacco pouch.
2. RazoRock - Puros Shaving Soap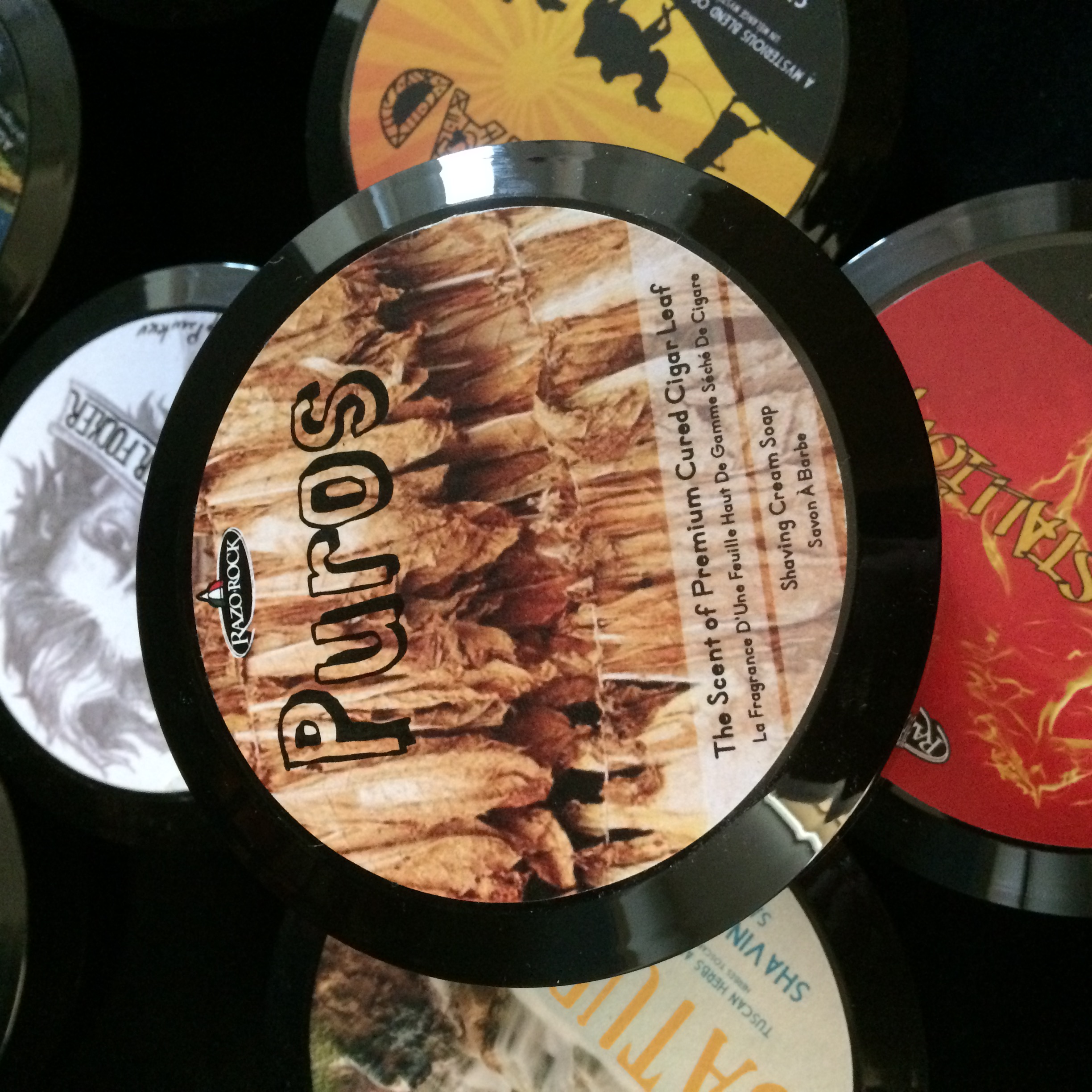 Puro in Spanish simply means 'Cigar'. RazoRock Puros shaving soap is an Italian style soft shaving soap, with a musky tobacco scent. Chosen by RazoRock fans as their favourite tobacco scent in 2014, Puros is the scent of a premium cured cigar leaf. Core notes of tobacco, vanilla, leather and musk.
3. Phoenix and Beau Spitfire Shaving Soap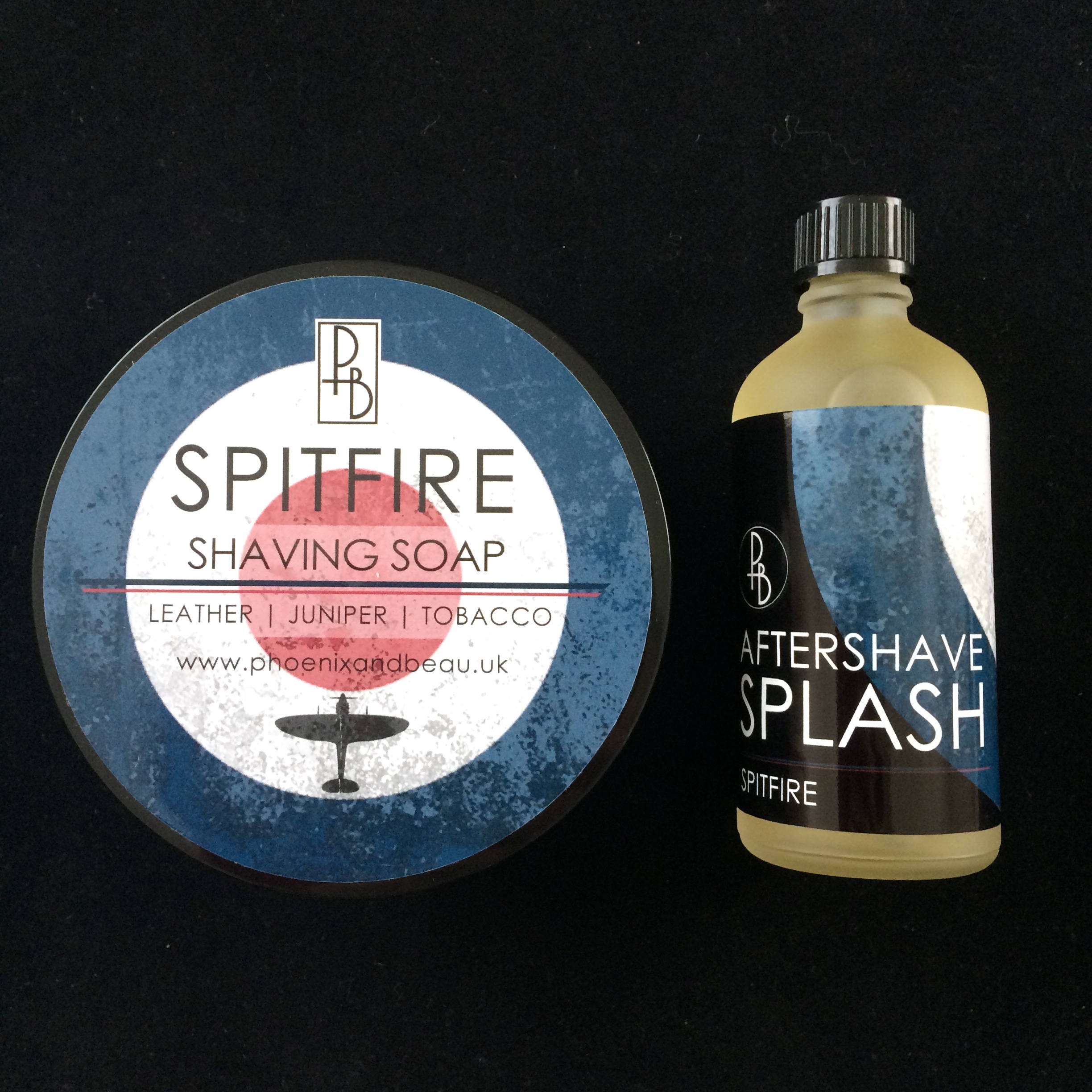 If you are looking for a tobacco shaving soap that really tugs on the memories, then Phoenix & Beau Spitfire shaving soap is the one for you. Inspired by the makers own grandfather, Spitfire is a tobacco scent that feels 'manly!'. A deep and complex profile of warming leather, juniper and tobacco has just enough to make it a great tobacco scent without being too overpowering.
4. Faena Philosoap Shaving Soap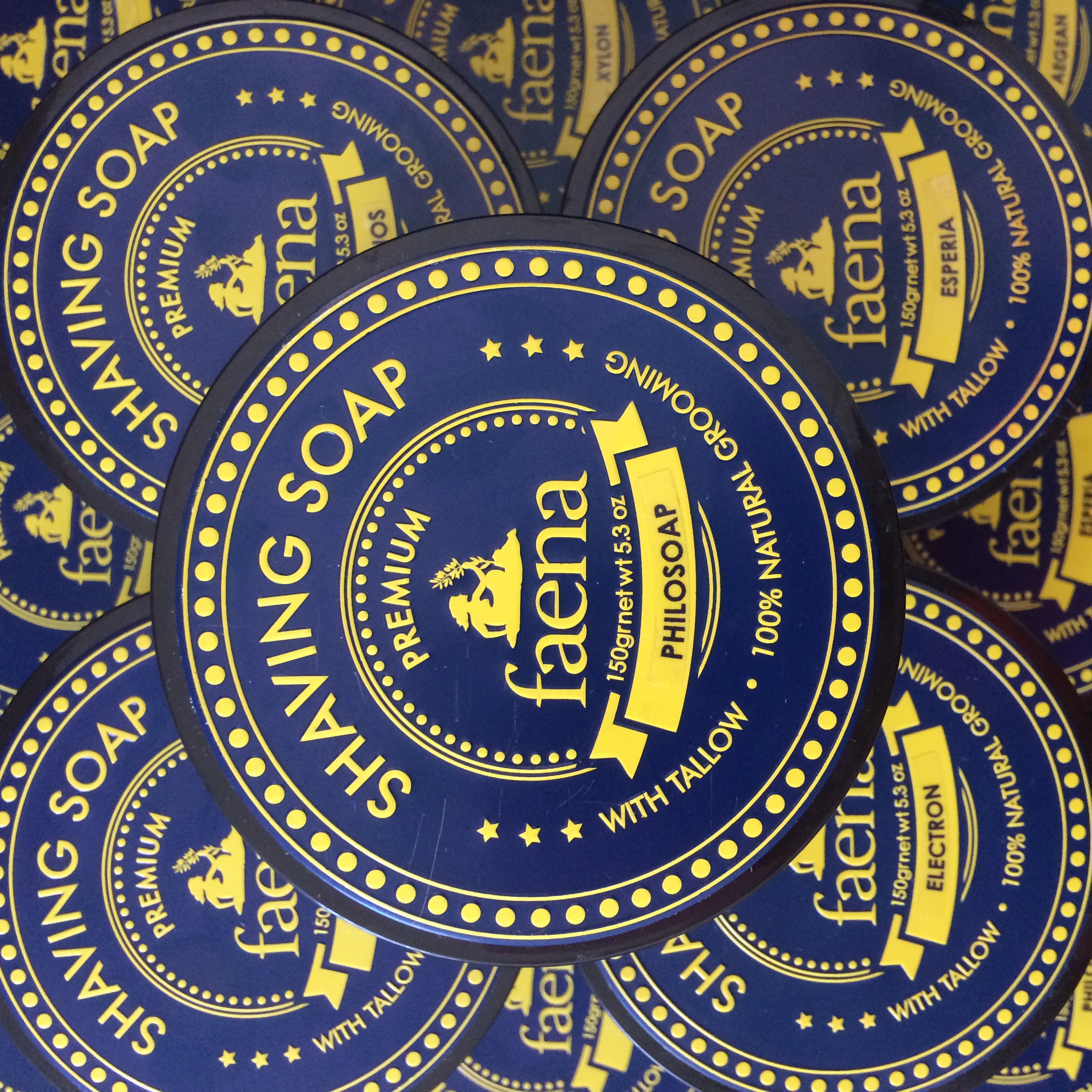 Faena Philosoap shaving soap is not full on tobacco, yet a delicate balance! The scent is based on the famous Tom Ford scent Tobacco Vanille - notes of tobacco leaf with spicy notes, tobacco flower and vanilla. This Greek artisan shaving soap is certainly one for your wet shaving collection.
5. RazoRock Santa Maria del Fiore Shaving Soap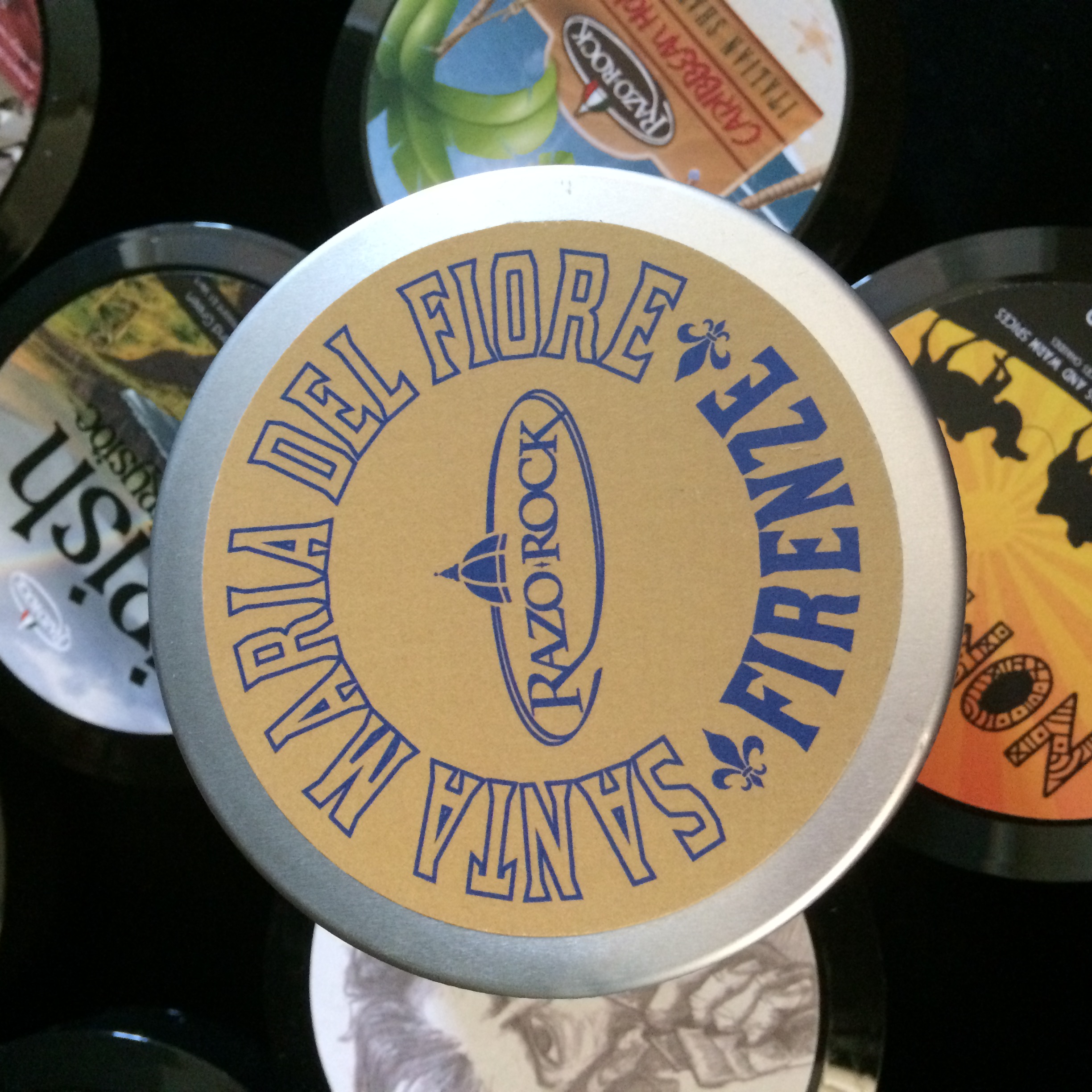 Santa Maria del Fiore is an outstanding tobacco offering again from RazoRock. A very soft artisan Italian style shaving soap, in a larger glass jar, this represents excellent value for money. Think toscano cigar, warming vanilla, with a menthol and eucalyptus backdrop.
6. The Goodfellas Smile Furiah Shaving Soap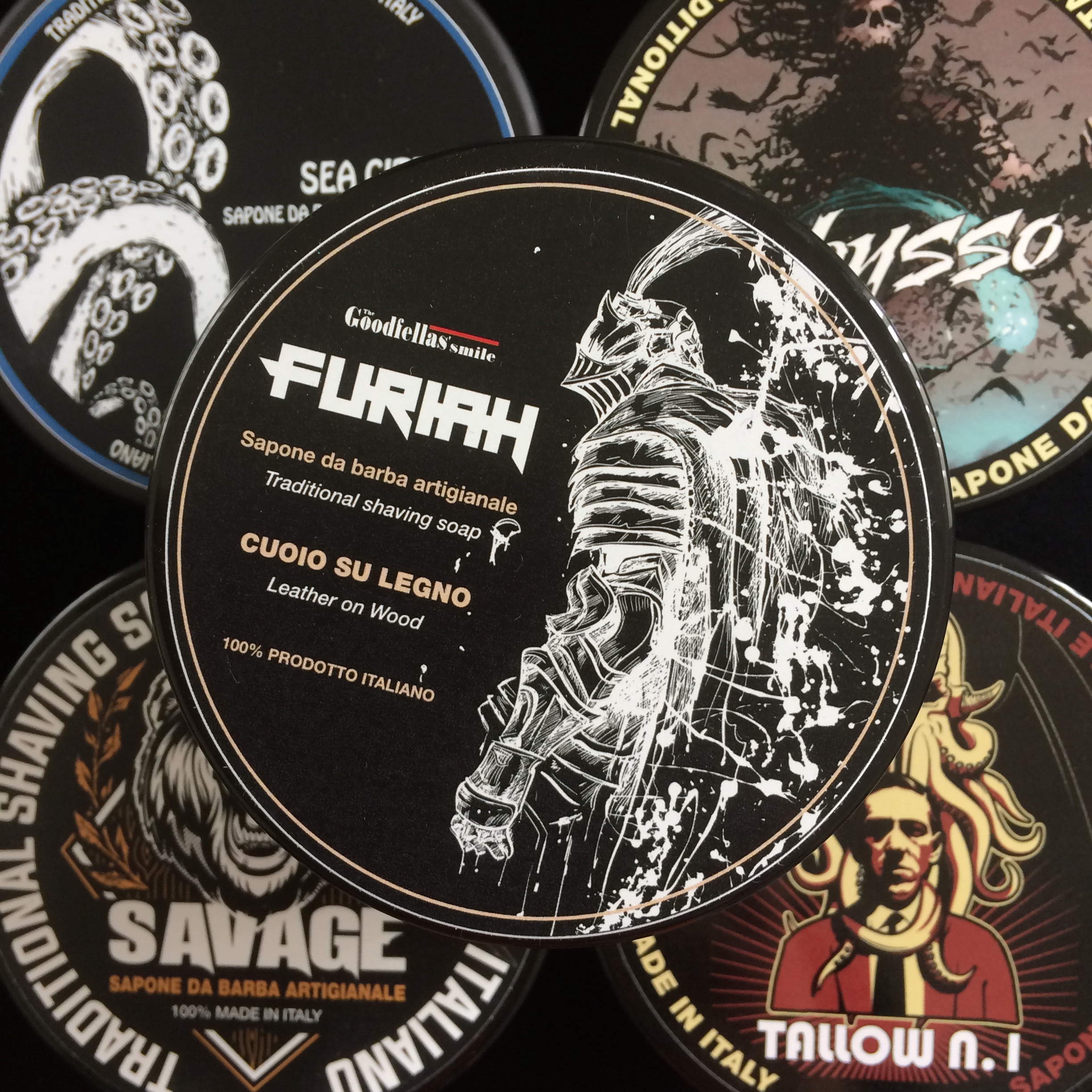 A more subtle scent for your shave, The Goodfellas Smile Furiah shaving soap is perfect if you are looking for a scent that is not overpoweringly tobacco. Predominantly a musky, leather, woody scent, Furiah also has a hint of cuban cigar. Artisan made in Italy.
7. Phoenix Artisan Accoutrements Astra Planeta Shaving Soap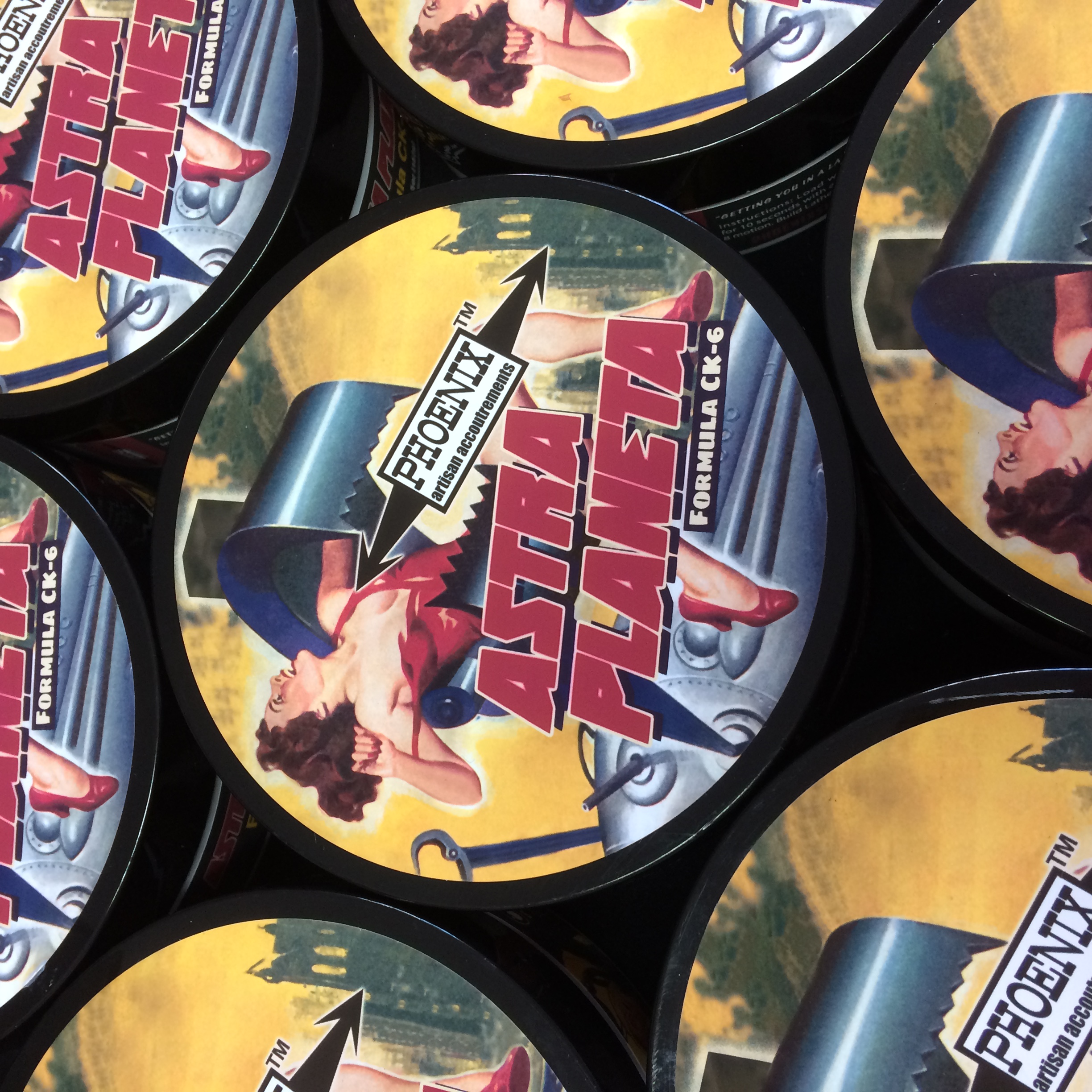 Not your average tobacco shaving soap! Phoenix Artisan Accoutrements are always pushing the boundaries when it comes to wet shaving. Astra Planeta shaving soap does not disappoint! An intoxicating masculine scent, with mild tobacco notes. The CK-6 formula makes for an outstanding wet shave.
We hope you enjoy our selection of tobacco shaving soaps, don't forget, your mission, should you choose to accept it.....show us your favourite tobacco scents by tagging us in your social media shave of the day posts - we will repost our favourites!
Over.