Undercover with The Personal Barber
Who is The Personal Barber?
Our latest wet shaving brand has dropped and Agent Shave have gone undercover to find out all about The Personal Barber.... who is behind this shaving brand and what can we expect?
My name is Bradley Jones and I am based in central London, where I run The Personal Barber Shaving Club!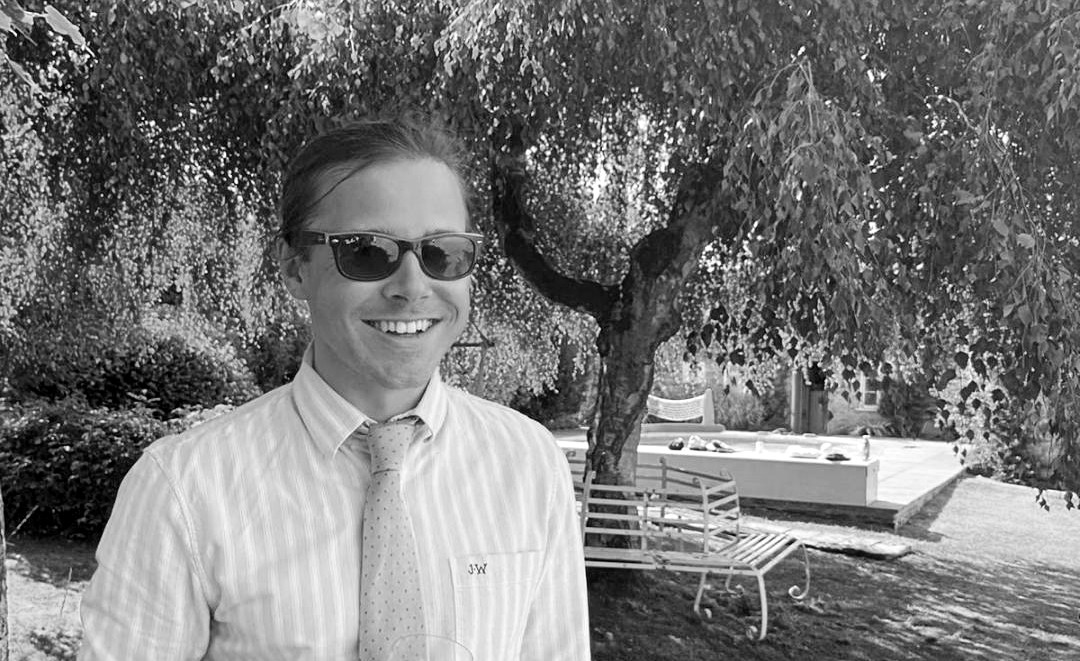 When I'm not in the office hunched over my laptop or in front of my bathroom mirror testing wet shaving products, I am a keen cook and sampler of London's fantastic restaurants, as well as a regular of the local live comedy nights.
What is the story behind the brand name The Personal Barber? After discovering the huge benefits of a single-blade razor, I created The Personal Barber to spread the word and entice men, that have only ever known the common disposable cartridge razor, into trying a traditional safety razor. I wanted to show as many people as possible that you could easily have a barbershop quality wet shave in your own home, and that's how the name was born: the box is like having your own personal barber at hand.
Do you wet shave? If so, do you use a traditional safety razor or disposables?
Of course! I use a traditional safety razor to wet shave and would never go back to a plastic disposable. We've got 3 models of The Personal Barber safety razor now: our signature razor, which is the razor that started it all and is included in each new member's first box; the premium safety razor, which is longer, heavier and has a design that's a bit more refined; and our recently launched adjustable razor, which has been a big hit with members. I find myself switching between them all. I've been loving the adjustable safety razor since it first launched late last year but now I'm back to playing with the premium.
The strangest place I have ever had a wet shave was when I volunteered on a research base deep in the Amazon rainforest many years ago. That was quite an unusual place to have a shave, I suppose. However, the constant humidity quickly rusted the disposables I had brought with me when I accidentally left my bag open. I ended up growing a beard for 4 months!
When did you start shaving soap making & why?
I started shaving soap making back in 2019 as I wanted to create a range of soaps made by The Personal Barber that we could send out to members in the shaving club* as something new and exciting. It took a full 18 months to perfect the recipe before we could finally launch the Samurai shaving soap!
All of The Personal Barber shaving soaps and creams are really easy to lather, with perhaps the Samurai being slightly trickier. My advice for the perfect lather is to make sure there's plenty of soap on the brush bristles and then build up the lather a drop of water at a time. The Samurai shaving soap takes a little bit longer to reach maximum lather volume but it's well worth it when it gets there!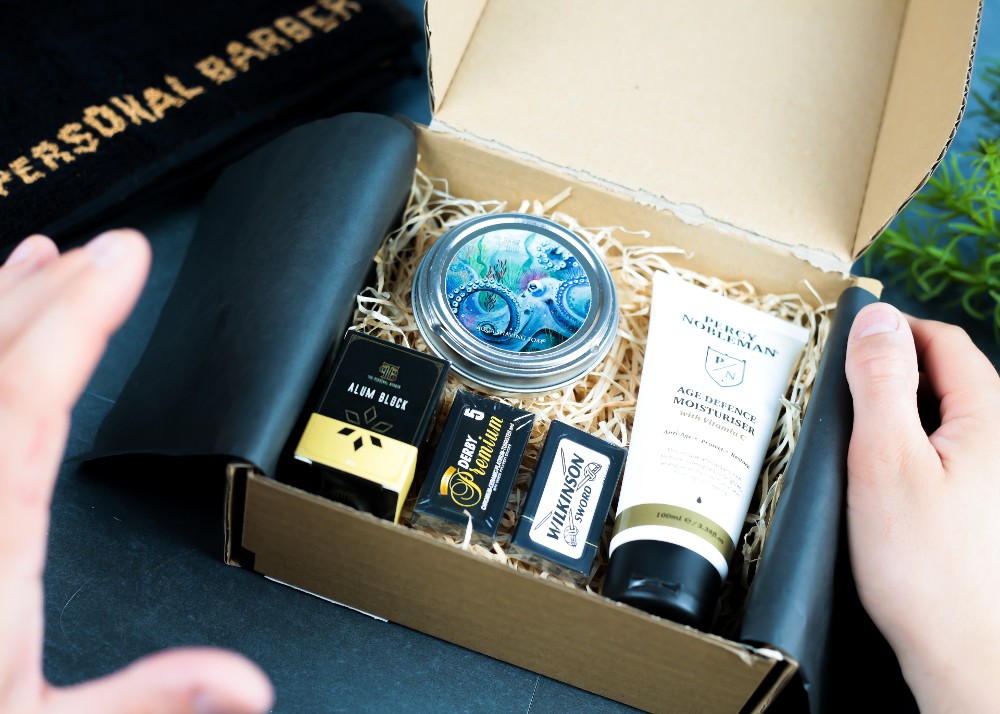 *The Personal Barber Shaving Club is a curated subscription box service where we pick a top quality shaving soap or cream, usually from a small independent artisan soap maker in the UK (and sometimes Europe), as well as a restock of DE blades, and we send it out to our members every 6 weeks (or longer if you don't shave that often). Each box includes a different soap/cream so you're always getting to try something new and discover exciting new brands. We also have a larger box that includes extras such as moisturisers and post-shave balms etc.
What is your favourite The Personal Barber scent and why?
The Samurai scent! It's a unique blend with top notes of bergamot, orange, eucalyptus, and rosemary rounded out with notes of ginger, clove, cinnamon, cardamom, and nutmeg on a base of sandalwood, cedarwood, amber and musk. It's so popular, we've had lots of calls to bottle it up (watch this space!).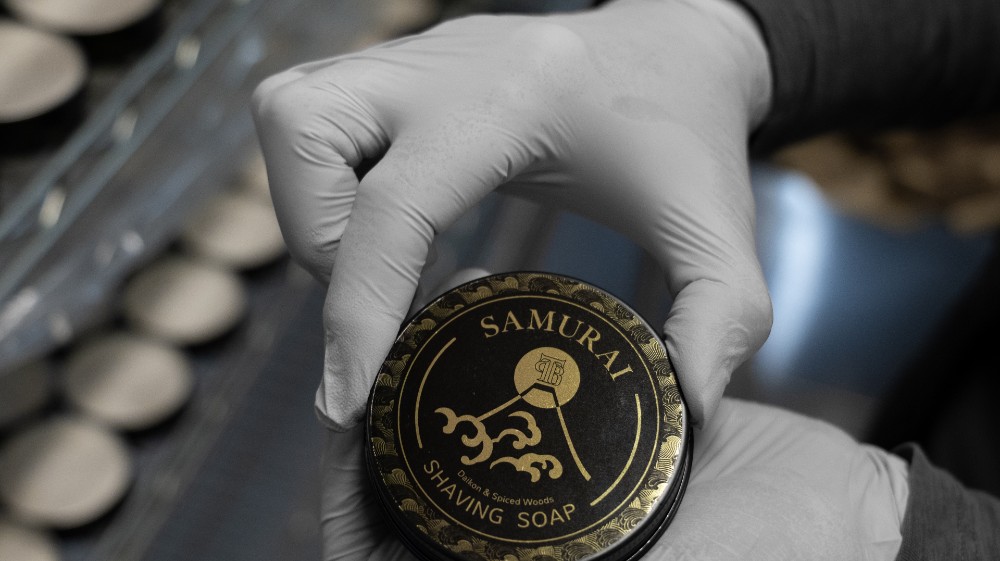 There are a number of fragrances we have tried and will be including in future products. My favourite of which is a spicy tobacco scent with a woodsy base and hints of vanilla. Interestingly, it's the scent I wanted to launch before Samurai, but the complexity of the fragrance kept dying when it was blended into shaving soap. In the end we skipped it and launched the Samurai fragrance first as it was unaffected by the saponification process.
Coming soon to The Personal Barber? Talk to us about seasonal developments/future releases/exciting things for our shaving community to look forward to…
We've just launched a new shaving cream in the line that's scented with thyme and geranium, and a cold-pressed pre-shave oil in the Blue Amber fragrance that smells incredible. I'm also working with one of our artisans to create a post-shave balm, that I'm very excited about. To be honest, there are quite a few other products on the list but I work on them one at a time to ensure the quality is maintained, so they're a bit further away.
Thank you Bradley for allowing us to go undercover in your world! We look forward to new releases later in the year!