Top Cooling Shaving Soaps & Creams for Summer
Top cooling shaving soaps and creams
A cooling shaving soap is perfect for your wet shave when the weather starts to heat up. How better than to chill with a shaving soap or cream that brings a shiver to your shave? Whether you want a hard menthol hit or a cool peppermint this summer, we have picked our favourites!
RazoRock XXX Fresco Shaving Soap
RazoRock XXX Fresco shaving soap is a classic Italian barbershop scent with a menthol twist! Inspired by the Acqua di Parma Colonia Classica fragrance it has been given a chilling kick!
XXX Fresco is a very soft Italian style shaving soap or 'croap' .
Signature Soaps - Britannia Shaving Soap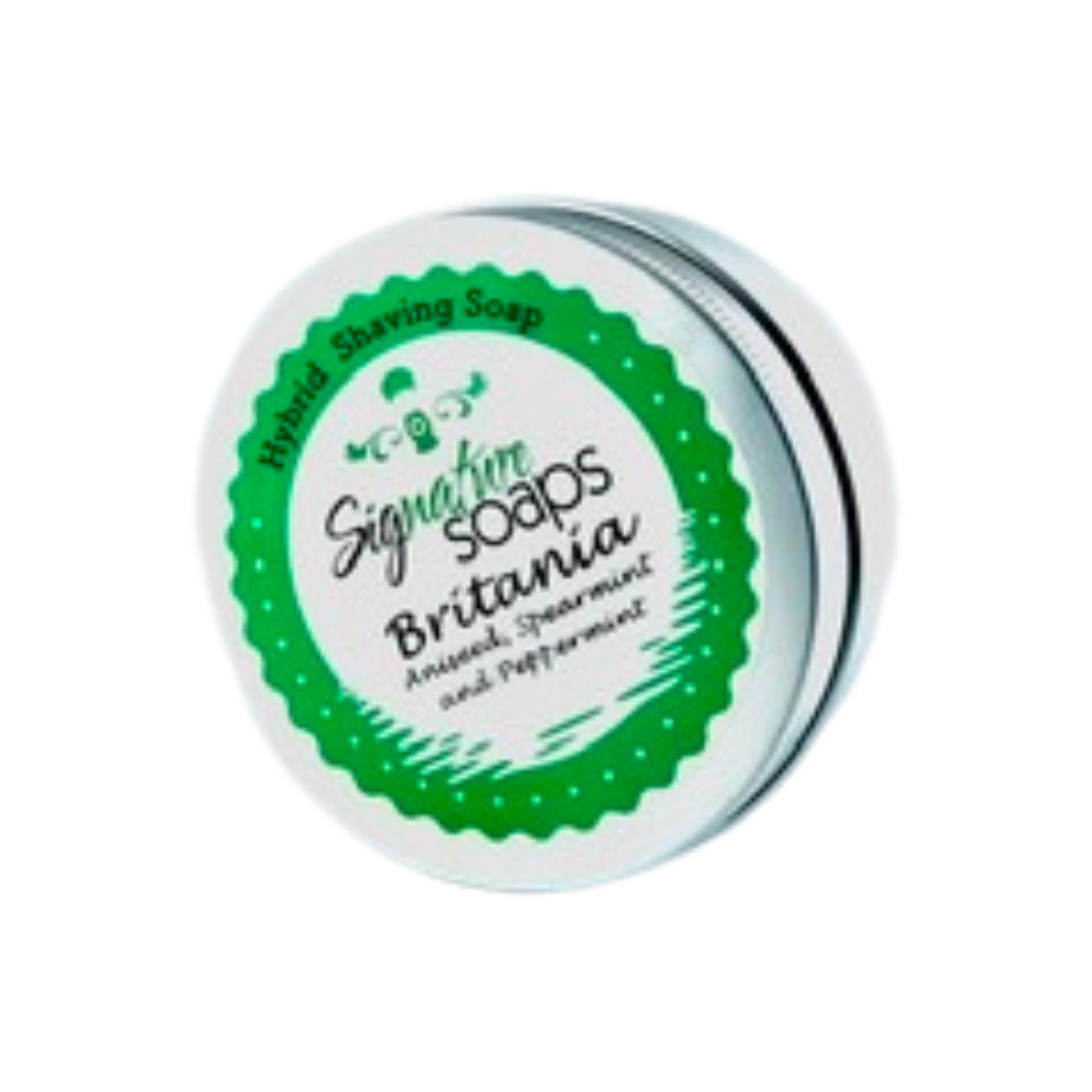 What could be better on a warm muggy day than a minty fresh shaving soap? Signature Soaps Britannia shaving soap is just that! A semi-soft shaving soap, artisan made in the UK with no SLS, paraben free, no tallow or lanolin & vegan. Scented with Aniseed, Spearmint and Peppermint, Britannia is bound to cool down your shave!
The Goodfellas Smile Royal Lime Shaving Soap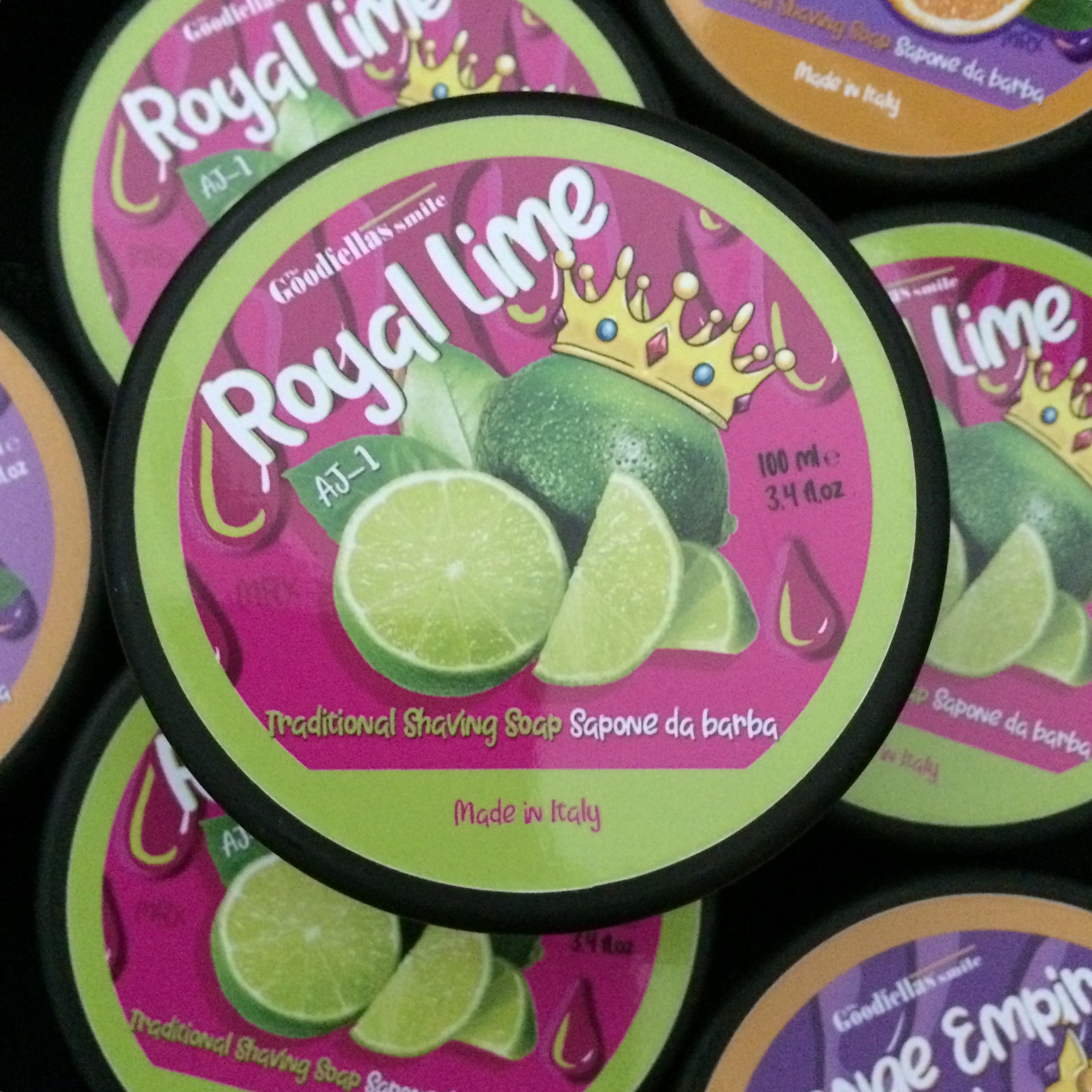 The Goodfellas Smile Royal Lime shaving soap has an explosive lasting fragrance! The lime citrus scent pairs superbly with the heart notes of mint which is a natural stimulant, just inhaling the scent can boost energy levels - just what you need to wake up in the mornings!
Artisan made in Italy, The Goodfellas Smile range of shaving soaps are a high quality soft shaving soap, for use with a shaving brush.
Taylor of Old Bond Street - Peppermint Shaving Cream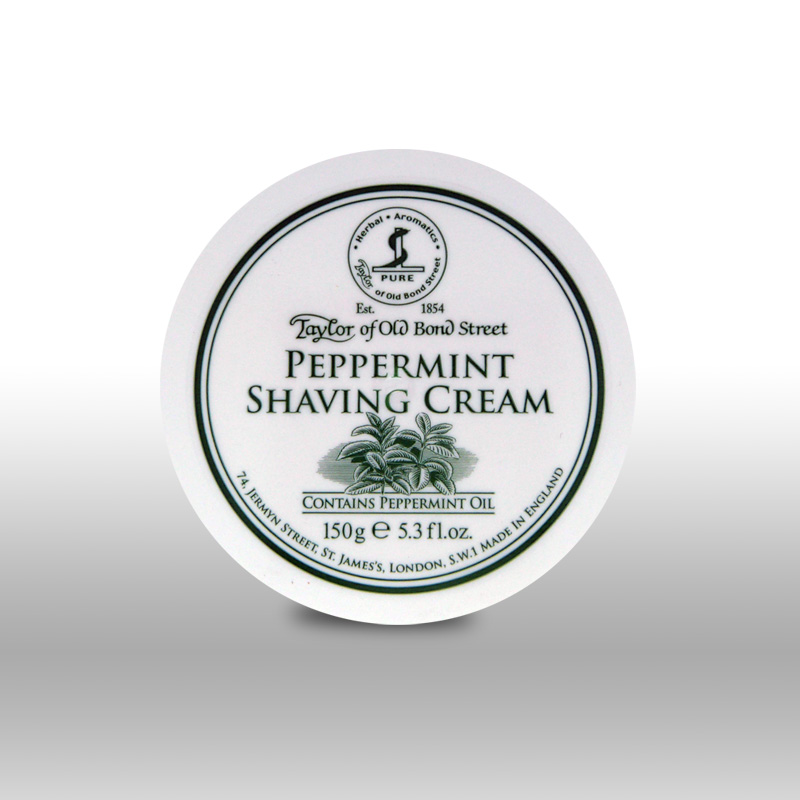 The Taylor of Old Bond Street shaving cream is one of a discerning shavers 'go to' products. The creams are manufactured using only pure and natural ingredients. If you are not a fan of menthol but are looking for a refreshing scent, this is it! Peppermint also has mood-elevating properties that ease stress and relieve feelings of sadness, so give your well being a boost while shaving.
Taylor of Old Bond Street Peppermint Shaving Cream offers a refreshing and exhilarating shaving experience by creating a rich and luxurious lather.
Fine Snakebite Shaving Soap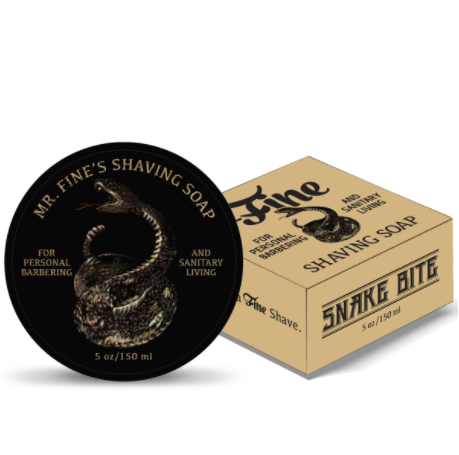 Are you ready for menthol??? Fine snake bite shaving soap is an intense cooling menthol shaving soap. Popular amongst wet shavers, Fine snake bite doesn't disappoint! If it is strong menthol you are looking for, then this is the shaving soap for you.
Menthol can promote easier breathing and ease nasal congestion, so if you suffer from Hayfever or summer colds - a shave with Fine Snake Bite would be sure to clear the airways!
Ariana & Evans Cuban Highball Shaving Soap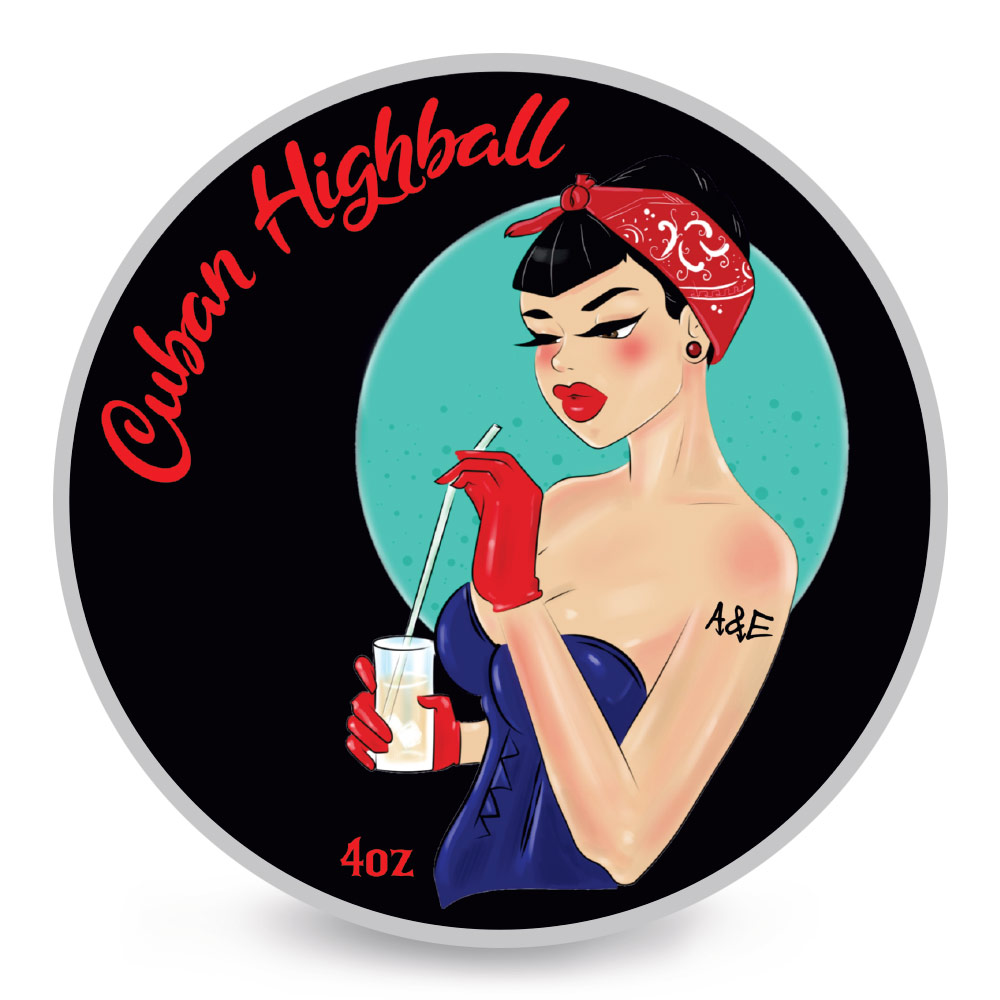 What could be better than a cooling cocktail of a shave? Arianna & Evans Cuban Highball is just that! A boozy, cooling classic mojito scent of lime, rum, mint, sugar with a hint of tobacco.
Ariana & Evans are a much sought after brand from the USA, now with the ever popular Kaizen base, this is a shaving soap you will not want to miss!
Phoenix Artisan Accoutrements Awesome Sauce Shaving Soap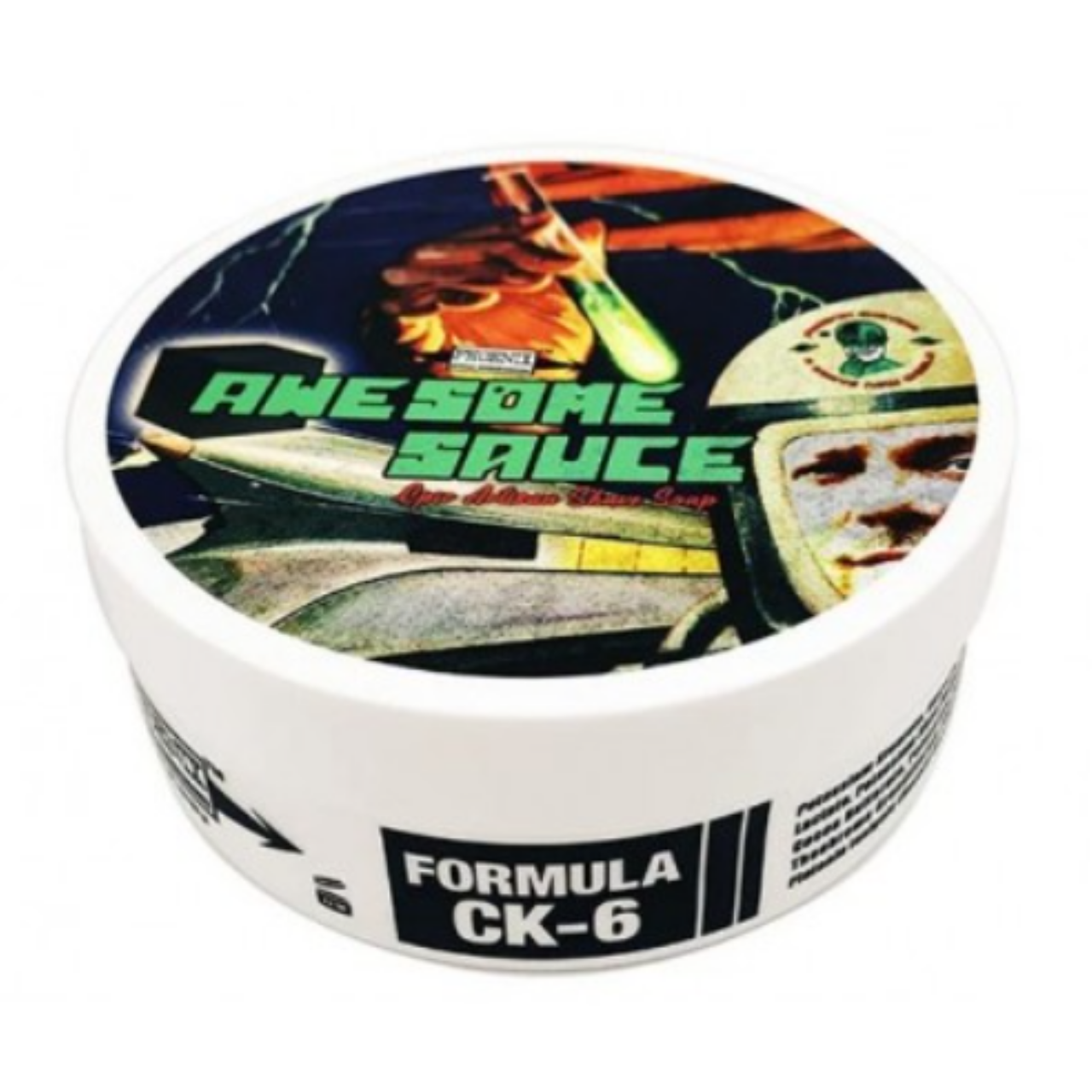 Who wouldn't love a fresh, minty ode to the famous Prorasso Green aftershave scent? Phoenix Artisan Accoutrements Awesome Sauce shaving soap is clean, fresh and masculine. This invigorating mentholated, talcy scent is a must have to add to the wet shaving collection!
Keep cool agents and don't forget to tag us in your social media posts!
Over.