Shaving Bowl collaboration with Theo Paphitis #SBS winner Maisy Plum
Theo Paphitis #SBS winners collaborate
Theo Paphitis #SBS winners Agent Shave retail the very best the UK has to offer traditional wet shavers. Always keen to find new and exciting shaving items, agents have collaborated with fellow #SBS winner Maisy Plum to bring a unique range of artisan shaving bowls to our online store.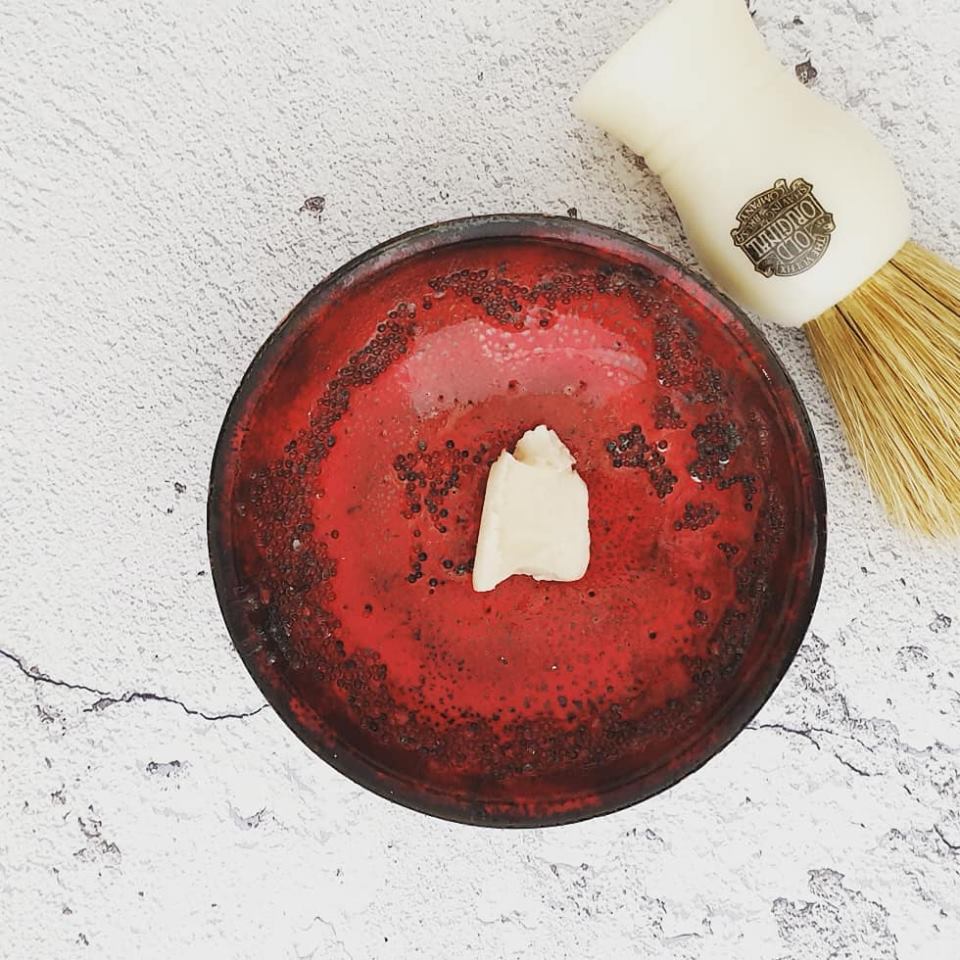 Who is Maisy Plum?
Maisy Plum is run by Jo Pearce, a recent member of the newly 50's club! Living in a rural village in East Sussex with three kids, a very patient hubby and two pooches. Her hobbies are anything that involves exercise, gym, spin and metafit, she does also love a lazy Sunday and spending time with her nearly fully grown children.
Jo has been making enamel jewellery and gifts for the last 7 years and still loves it to this day, she is always dreaming up new ideas and colourful creations! Tucked away in her East Sussex studio, Jo has discovered the possibilities with enamel on copper and sterling silver are endless, creating exciting unique pieces.
Artisan Shaving Bowl
Agents put the idea to Jo to create an artisan shaving bowl. Within a few days she had created the most beautiful shaving bowl we had ever seen! Agents immediately commissioned Jo to make a set of shaving bowls that would be exclusive to Agent Shave.
When creating the first shaving bowl, we briefed Jo that it would need texture to create the perfect lather.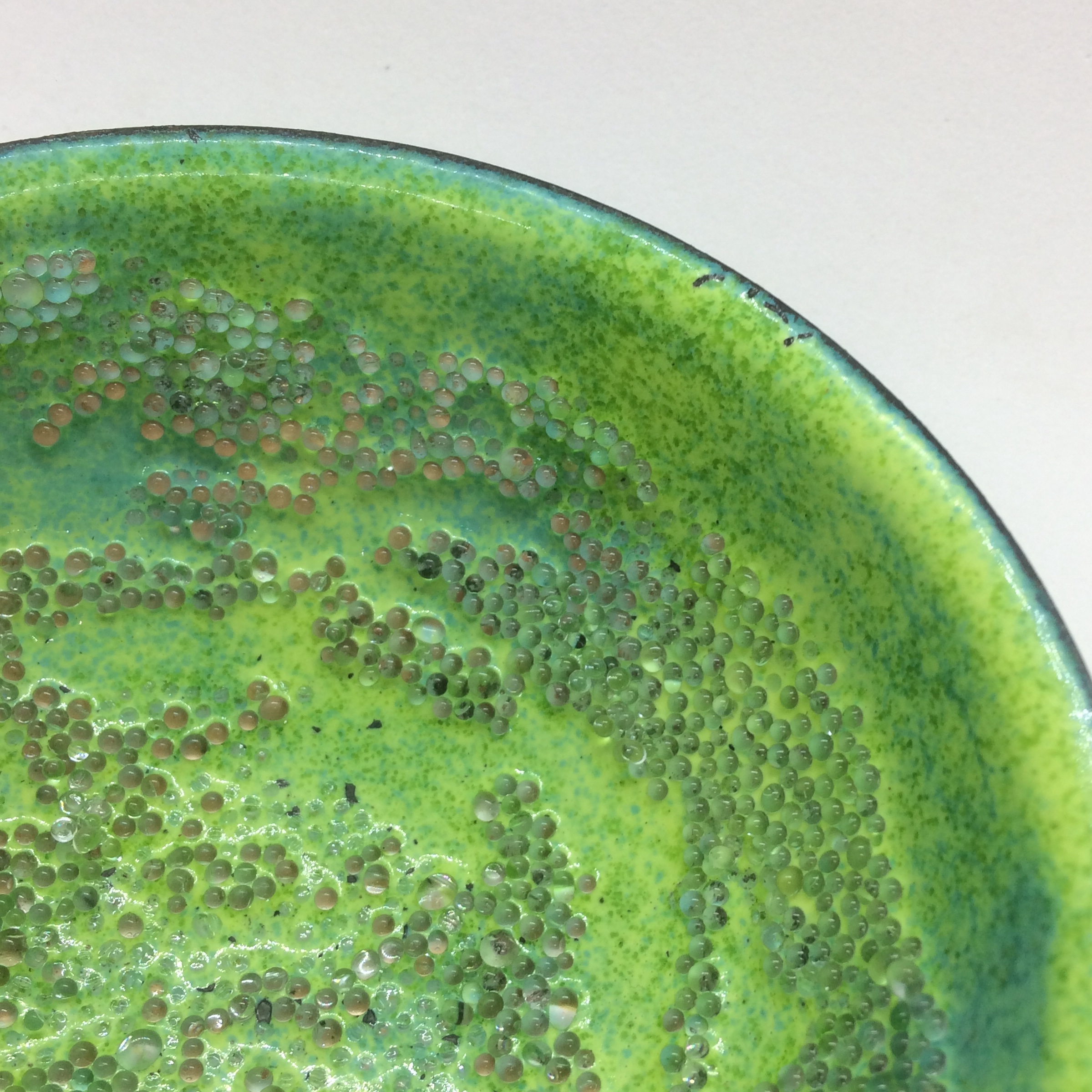 Using traditional enamelling techniques, each shaving bowl has been hand-crafted. Layers of powdered glass are applied to the copper bowl and kiln fired to temperatures of up to 833 degrees to fuse the materials.
To create texture Jo decided to play about with glass beads as well. The tricky part was getting them to stay reasonably high on the sides of the bowls as they have a mind of their own when heated! On final firing, the glass beads were added to create a bobbled texture, which adds to the unique design style.
Jo is already coming up with new colour schemes, shades of green, pink or purple - what do you think agents? Let us know what colour shaving bowls you would love to see in our store?
Birthday or Christmas Shaving Gift
These beautiful artisan shaving bowls are a perfect addition for any shaver looking to add a dash of style to their bathroom décor.
Intended to be paired with a traditional shaving soap and shaving brush, each bowl has it's own distinct vibrant colouring - no two bowls are the same!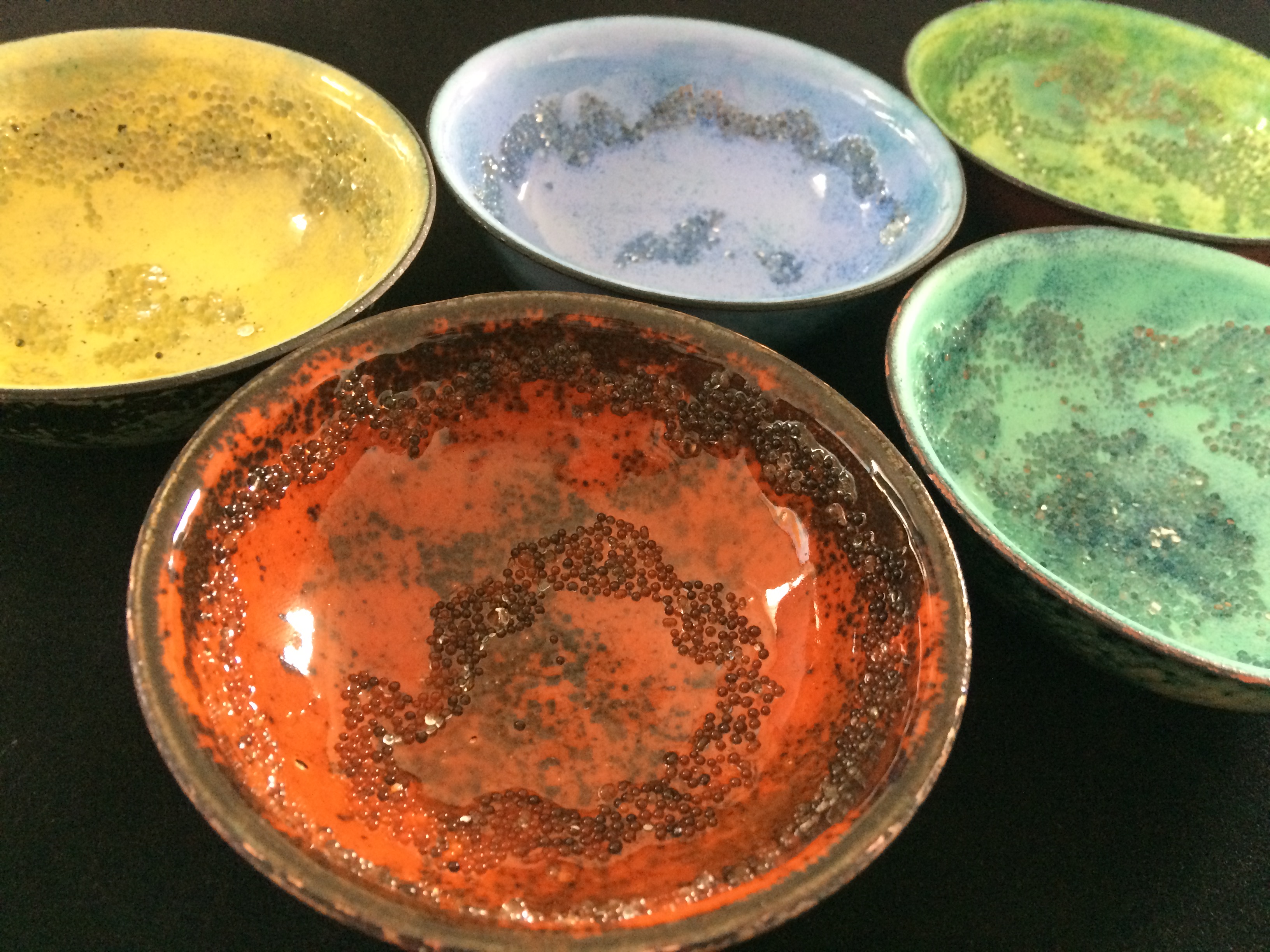 The piece is palm sized, allowing a good grip to easily build lather and load on to the face directly from the bowl.
So if you are buying for your Dad, Brother or just a great friend, treat him to one of our Maisy Plum shaving bowls that will be truly unique to him.
We would like to thank Jo at Maisy Plum for creating these amazing artisan shaving bowls, that we are sure our traditional wet shavers will love!